Landscape Projects
Everything You Need to Know
Changing the appearance of the outside environment, known as landscaping, is an art that has been practiced and shared for hundreds of years. It's investing in the land around us; enhancing nature's beauty by extending our living space outdoors. Landscaping doesn't need to be a mystifying process; combining art and function, landscaping is a process that should be approachable and not intimidating.
Michigan is known for its beauty and wealth of resources. The environment is full of creative opportunities for enhancement. Your outdoor space can be what you envision with some planning and creativity. Landscaping projects can be as easy as refreshing flower beds with new mulch and plants, or more complex, like creating efficient draining solutions and water features. Whether it's a big project or small, you can transform your outdoor space into the oasis of your dreams.
Chapter 1:
Common Pitfalls
When you are in the beginning stages of landscape planning, there are several things that you need to consider before you take the plunge. How you approach your project can either save you from making mistakes or it can create costly errors. Don't be in such a hurry to make a change that you overlook some very important aspects of landscape planning. Avoid the following common pitfalls so that your project is a success from start to finish.
Not having a clear design with an overall goal. As tempting as it is to just start doing something, it can be a big mistake to dig in without a clear plan. Before you start any projects, you need know to what you want to accomplish with your outdoor space. Is your goal to enhance curb appeal? Do you want to create a family-friendly retreat? If you don't have a clear vision of what your space is supposed to achieve, miscalculations can be made, resulting in a disappointing landscape. Creating a list of what you want can help guide the decisions you, resulting in a landscape that fits your needs.
Having unrealistic expectations. Having a beautiful picture in your mind of the backyard of your dreams can be a great place to start, but if it conflicts with the reality of the space you have, prepare yourself for disappointment. If you fail to work with the space you have, your design could be a flop. To have a successful landscape design, you need to take your yard space and it's terrain into consideration. Sometimes it's something that can be overcome with smart planning, like building a retaining wall for a steep slope. Other times, it's better to just work with what you have.
Underestimating cost. One of the biggest factors that will determine your final design plan is cost. Underestimating the time and materials you will need can delay the entire project. Take time to carefully review what will impact your design, such as terrain, existing structures, and irrigation issues. Realistically, things will come up that were not accounted for during the planning process, so be prepared to have some flexibility with your budget.
Aesthetics over practicality. Magazine after magazine display swoon-worthy photos of picturesque landscapes. While those are great for inspiration, they are oftentimes not practical for the average homeowner. Ideally, a good landscape design doesn't have to favor functionality over aesthetics, but sometimes ideas just don't work with either your yard or your lifestyle. If a certain feature is too difficult for you to maintain, or compromises the safety of your yard, it's best to go with what will make you and your family more comfortable.
Not designing for your location. The changing seasons in Michigan make for some beautiful scenery. It can also make designing an outdoor space that works year-round more difficult. There are a wide variety of plants and shrubs that works with the changing of seasons and provide your yard with beauty all year long. Not taking into account the climate before you come up with a design plan can end up wasting time and money.
Not choosing a trusted landscaper. Hiring the right professional landscaper can work with you to achieve a vision for your outdoor space while being mindful of your budget. One of the biggest mistakes people can make is hiring a landscaper who doesn't have the experience or expertise to handle their project. Don't be afraid to ask questions. Research the company's background and check out examples of their past work. A professional should be able to clearly explain their process, provide you with a detailed estimate of cost and be able to intelligibly answer all of your questions and concerns.
No Idea Where to Start Your Landscape Project?
Use this guide to plan your next landscaping project with the utmost confidence.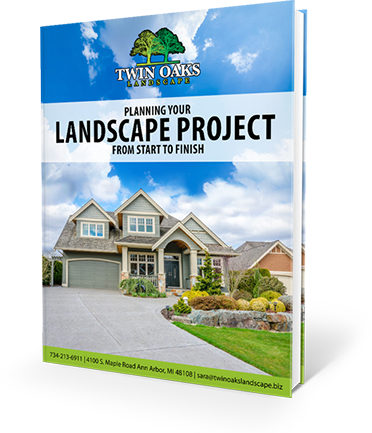 Chapter 2:
Creating a Landscape Budget
Developing a financial plan for your landscaping project is one of the most critical steps in the process. By evaluating what you want and need, you can prioritize the projects that require immediate attention and what can be focused on later. Doing this will help guide your decisions and help you understand the costs involved.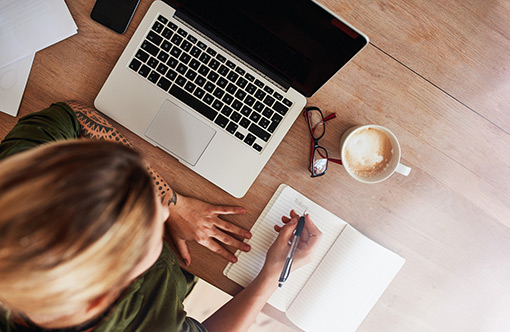 How to Get Started
Create a general list of the projects that you have decided to tackle, listing highest priority items first. If you are taking the DIY approach, you can move on to doing what is known as a site analysis. A site analysis lets you know what you've got to work with, such as plant material and existing structures and will analyze the terrain of your project space. Anything that can affect the outcome of your design will be examined during a site analysis. The findings will help you make informed decisions and help you determine what work is needed to complete your project. All of the concluding data will affect how much your project is going to cost.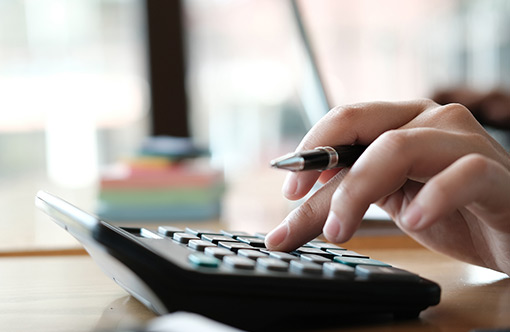 Crunching the Numbers
Figuring out how much your landscape projects are going to cost is not as exciting as dreaming up a design, but it is an essential part of the pre-planning process. Using your generalized project list as a guide, come up with an itemized materials list for each project, as well as any factors that were discovered during the site analysis that could add or subtract from the cost. For example, if you want to plant a garden but have to contend with rocky soil, you'll need more organic matter to compensate, which will increase your material cost.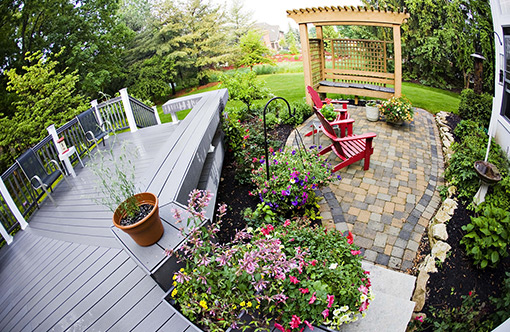 Long-term Investment
There's no question that improving your landscape will add to the personal enjoyment of your outdoor living space, but it should also add to your homes overall value. Adding too much or too little to your property can affect your bottom line in the future. So, how much should you budget for a home landscaping project? Realtors and landscapers agree that a reasonable budget should be somewhere between 10-15 percent of your home's value. The money you invest now will likely reward you in the future if you make wise design choices.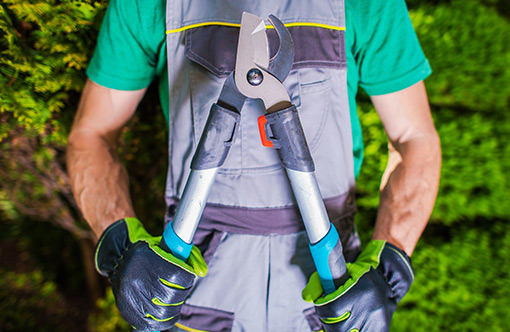 Hiring a Professional
Hiring a professional can save you money in the long run, as they can help you avoid the costly mistakes of a DIY project. If you are hiring a professional to do all or most of the work, labor costs will need to be factored in. A landscaping contractor will be able to provide you with a detailed quote after meeting with you and doing a site evaluation.
Chapter 3:
Project Preperation
All landscape projects are unique as there are certain parameters you must work within. Surroundings, climate, and topography can dictate what you can and cannot accomplish with your design, which is why preparations can vary from project to project. Whether your site projects are simple or challenging, the process will generally be the same. The various steps involved in landscaping will be under one of two phases, the design phase, and the construction phase.
Design Phase
This is the stage where you can let your creative juices flow. Be on the lookout for inspiration and gather information on landscape projects, then get to work with the following:
Make a list of what projects you want to be completed
Come up with a budget
Create a design that compliments your lifestyle and needs
Research landscaping companies
Hire a professional
Have a site analysis completed
Finalize design plans
Construction (Preperation) Phase
This phase is a lot of hard work, but it more than pays off in the end. Even if you have contractors to do most of the dirty work, you can still help out and get things ready before the crew digs in. You can also save time and money by clearing some things out yourself.
Remove debris from your yard. This means fallen branches, dead leaves, rocks, weeds, old plant material.
Declutter your outdoor place. Put all patio furniture and children's toys out of the way into storage. If you have any lawn decor that could interfere with the project move them to another area.
Call water, electric and gas utilities to mark the location of lines.
Construction Phase
Demolition and removal of structures and hardscapes that interfere with the design will need to be done. Unwanted softscapes should also be removed.
Topography and grading issues addressed.
Run utility lines at this time.
Irrigation systems should be installed if applicable to the project.
Patios, decks, walkways and other hardscapes are ready to be created.
It's time to plant.
Chapter 4:
Questions to Ask Your Landscape Contractor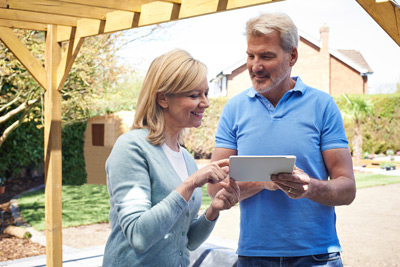 Choosing the right landscape contractor that best fits your needs comes down to knowing what questions to ask. Familiarizing yourself with the basics of what the company can provide beforehand can help you know how to approach the conversation. Have your list of project goals, design ideas, and your budget prepared before you meet. This helps you and the contractor be on the same page while you discuss the following qualities you are looking for in a professional.
What services do you provide?
While a company website can be helpful in providing information on what services they provide, it might be outdated or missing important details. Some landscape companies are limited in what they can offer or lack the experience needed to complete your project goals. The common services landscape companies provide can be broken down into four types:
Design only
Design and construction
Design, construction, and maintenance (full service)
Maintenance only
Also, consider the number of workers employed by the company and if they have the specialized equipment necessary to complete your project. A larger company might be able to finish your project quickly, but you might not have direct access to the contractor in charge, whereas, a smaller company might take a little longer to complete, but the boss is there every day to oversee the process. Is it important to you that everything is done in-house, or are you okay with subcontractors?
---
What are your qualifications?
Look for a contractor that has affiliations with other organizations, like the Landscape Contractors Association. This is a good indication that they are committed to offering you the best because they are going the extra mile to stay current and educated.
Insurance is non-negotiable. Verify that the landscape company is fully insured and has a valid business license to operate. Check that they are an accredited business with the Better Business Bureau.
---
Can I see examples of your past work?
It's always a bad sign if the company won't show off previous projects that they have completed. If they are good at what they do, they should have lots of satisfied clients that would be happy to provide you with reviews of the finished work. Seeing their work can also give you a feeling for their style and whether or not they will be a good fit for you. If you are looking for a more organic look, knowing they have experience with that can give you confidence that your project will turn out how you envision.
---
What is your warranty procedure?
If you hire a trustworthy landscaper, this shouldn't be an issue to worry about. However, reputable landscape companies will stand by their work and the products they use. Ask what type of warranties they offer and how long they last.
---
What is the estimated cost?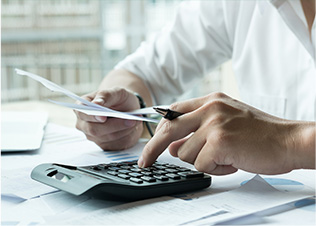 Always share with the contractor before any process gets started what your budget range is. Before you sign any contracts, you need to know how much the project will cost with labor and materials. If they are creating a design for you, once it's finalized, you will receive a final projected price. Allow for some wiggle room in the budget for unexpected expenses. While good contractors will do their best to keep that from happening, sometimes things come up that are out of their control. If that happens, ask about other ways to reduce costs in other areas to make up the difference.
---
When can the project be started/completed?
The one question everyone wants to know is when the project will be completed. Once a start date is decided, a projected completion date should be provided. Things that can detain a project are not being upfront about your budget, not accurately conveying your expectations or material delays.
Chapter 5:
More Than Green
Designing with plants is an important part of any landscape. Plants increase the beauty of the natural surroundings and add pops of color. But there is so much more to a landscaping than planting azaleas and shrubs. Other elements, such as lighting and hardscapes contribute to the functionality and overall ambiance of a design. Let's dig into a few examples of some projects that are just as important to landscaping as greenery is.
1. Hardscapes
Hardscapes refer to non-living, man-made materials used for landscaping purposes to enhance the function and appearance of your home. Decks, walkways, retaining walls, and patios are all examples of hardscapes.
There are many benefits to incorporating hardscapes into your design, such as defining separate spaces, providing privacy and reducing maintenance. There are many different materials that can be used for hardscapes. Let's go over some of the materials commonly used in hardscapes.
Concrete
Poured concrete might not sound very exciting, but there are many different techniques, like polishing, that can be used on concrete to give it a sleek modern look. Concrete can be stamped, imprinting the appearance of stone, brick, and tile into your walkway. You can even pigment the concrete to the color of your choice. Poured concrete is an economical choice that has staying power.
Concrete Pavers are also a solid choice for creating modern or traditional looks. It's also great for colder temperatures because they can flex with the changes in climate; perfect for the seasonal changes in Michigan.
Stone
Stone is a very versatile and durable material to use. It's used for walkways, patios, borders and more. It's an organic choice that blends in well with nature, making it an ideal material for aesthetic reasons. The most common types of stone used in landscaping are flagstone, slate, limestone, and river rock.
Metal
Metal has long been used as landscape edging, a strong yet elegant choice to keep your plants and mulch in place. Outdoor stairways are increasingly being made out of metal to achieve the industrial modern feel. For a fence that is long-lasting, metal is a great choice.
Wood
Wood is the king of outdoor hardscape projects for its ease of use. It's a popular choice for decks, pergolas, and fences. If you can dream it, you can probably build it using wood. For all of its benefits, it does come with some downsides. Wood takes consistent maintenance and doesn't stand up to weather as well as stone or concrete.
2. Lighting
Lighting is the finishing touch to any good landscape design. Besides the obvious benefit of being able to see at night, it adds to the overall beauty and ambiance of your outdoor living space. Without appropriate outdoor lighting, walkways can be difficult to find at night and can make evening entertaining a challenge.
Choosing to hire a professional to install the lighting system is worth it. There is a lot of expertise and effort involved in planning and installing lighting. If you make a mistake it can be a pain to fix at best, unsafe at worst. An experienced professional is trained to install your lighting system safely and within your budget.
3. Drainage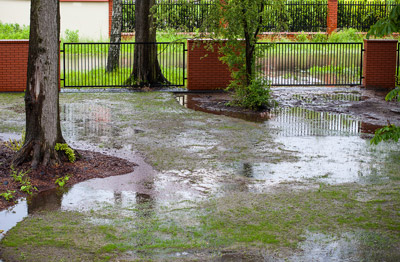 Good water drainage is crucial to every landscape. Without proper drainage, your yard can flood or erode, destroying all of your hard work. But, how do you know if you have a drainage problem? If water moves across your yard and doesn't damage it, then let it continue without impeding it.
If water is doing any of the following to your yard, it's time to call in an expert:
Water is washing away parts of your yard, called erosion.
Water is collecting in spots that stays even after the rain has gone.
Water is getting into the basement of your house.
Once you know that you have water drainage issues, you need to know why the problem exists. A water drainage expert will be able to evaluate your yard and pinpoint what the problem is.
Here is a list of the most common reasons your yard is becoming oversaturated and soggy:
Improper grading, which means your property doesn't have the proper slope necessary to encourage water to drain away properly.
Your landscape and hardscapes are directing water towards your home or another area.
Runoff from a neighbors house.
Your soil is impeding water flow.
With the proper solutions implemented, like those listed below, a drainage contractor can solve your water problems once and for all.
French Drain Installation
A french drain uses slotted pipes, gravel, and filter fabric. The buried pipe disperses water through the perforations, allowing water to divert away from your home.
Create a Dry Creek Bed
A dry creek bed allows water to drain under the rocks and effectively carries your excess water down a slope. To contain the water a raised bed is created, known as a berm, that directs your water to a shallow trench that can hold water until it fully soaks into the ground, known as a swale. Dry creek beds are an effective and attractive way to deal with water flow.
Install a Dry Well
A dry well is a hole in the ground filled with gravel to hold water until it soaks into the ground. You can also use a commercial plastic container designed to disperse water underground. A contractor will be able to determine what size the container or hole should be.
Resolve Hardscaping Issues
Sometimes decks, patios, and even softscape features can cause problems with water flow. If these projects weren't created with the proper sloping, or too much topsoil or mulch was used in flower beds, water can potentially flow towards your home. Fixing grading issues can solve this problem or by installing a french drain.
Chapter 6:
The Twin Oaks Difference
Since 1993 Twin Oaks has provided trusted expert and professional landscaping services to our community and surrounding areas. Our team of dedicated professionals has the knowledge and experience to handle all of your landscaping needs. We are a full-service landscaping company that can customize your project from start to finish. The goal of our company has always been exceptional customer service while providing the highest quality and innovative work for our clients. We are dedicated to turning your vision into the outdoor living space that fits your lifestyle and needs. You can count on us to be there when you need us. Your satisfaction is our number one priority.
Contact us today and experience the Twin Oaks Difference.