February 7, 2017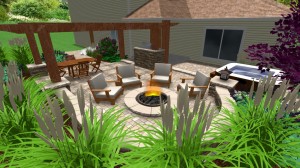 If you have been thinking about incorporating some new landscape design elements around your property, you should turn to a professional landscape designer for help. While you may be tempted to try the DIY approach to landscape designing, it is usually best to go with a professional for best results. Here is a look at the top four reasons that you should go with a professional for your next landscape design project.
1. To Get a Wide Range of Ideas
One of the best things about hiring a professional landscape designer is the access to ideas that you will get. Professionals have dedicated their lives to learning every aspect of design. Over their years of experience, they have learned what works and what doesn't. They can take a brief look at a yard and instantly start spitting out ideas.
When you hire a professional landscape design firm, you will be exposed to design ideas that you might never have imagined. With a wide range of ideas at your disposal, you will enjoy the flexibility to create your own unique outdoor space that reflects your needs and your personality. With this in mind, you should always make sure to get professional input when it comes to incorporating new landscape design elements in your yard.
2. Preventing Landscaping Mistakes
A professional landscape designer will realize which plants will work best in your yard and how best to take care of them. They know when to install an irrigation system to make watering plants easier, how to ensure proper drainage in your yard, and how to orient patios for the best light. Whenever you want your outdoor space to be perfect, you can count on a professional company to avoid mistakes on your landscaping project.
3. Adding Lighting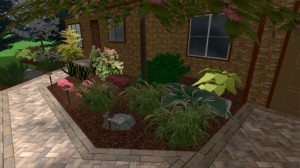 One area of landscape design where you should always turn to professionals is the installation of lighting. Unless you are an electrician yourself, it is safer to contact a professional who is trained in electrical wiring and installation. Therefore, when you choose a professional landscaping company to handle your outdoor design project, you can count on them to safely install all of your lighting.
4. They Can Handle Every Aspect of Outdoor Landscaping
No matter what kind of changes you want to make to your yard, you can count on a professional landscape design company to handle them all. They can install patios, add new plants to your yard, add a pond or pool, and more. When you turn to professionals, they can handle everything you need for your new yard design.
Many people underutilize their yards. There is a lot of space to enjoy out there. Make your yard an oasis by turning to a professional landscape design firm to help aestheticize it. With professional help, your outdoor areas will become gathering spaces for friends and family to enjoy.
"We recommend Twin Oaks to any entity looking for a full-service, talented, and responsive provider."
Therese Mahoney
Secretary/Treasurer of Doral Creek Condominium Association, Ann Arbor, Michigan