Make Your Yard Beautiful Again With Our Rejuvenation Program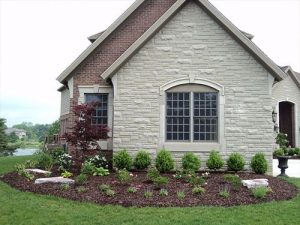 Here at Twin Oaks Landscape, we endeavor to help those at all stages of the landscaping process, whether you have nothing but an empty yard or a beautiful garden that just needs a little help reaching its full potential. Sometimes you can work hard to create something beautiful and even succeed only to see it begin to fade away with time.
If you have a yard or a garden that's not as radiant as it could be, just call Twin Oaks. Our rejuvenation program is highly specialized on a client-by-client basis to serve each specific need you might have.
Whatever you might require, we can help.
Is your garden a little under the weather? Has it been damaged, even severely? Have you not had the time to properly maintain it recently? If so, Twin Oaks is ready to assist you. Get your yard, and your home, your community common area or your commercial property, looking beautiful again with our landscape rejuvenation program.
What Kinds of Issues Can Our Rejuvenation Program Help With?
Is Your Yard Bare or Boring? If your yard is lacking a bit of character or simply needs a bit more variety or color Twin Oaks Landscape can help. We'll find the perfect plants to match your application, and your needs, completely. With our assistance, your yard will have never looked better.
Does Your Space Lack Focus? Sometimes a yard might look perfectly fine, but it might be missing a certain cohesion. We'll use our landscaping expertise to rearrange and redefine your yard or common area, ensuring that it is able to reach its full potential.
Are Your Plants Overgrown or Tired? If you don't carefully maintain plants they can soon become overgrown and unappealing aesthetically. On the flipside, they can also become tired, wilting away and looking sickly. Just a couple of overgrown or tired plants can ruin the impact of your entire garden, or even your entire yard. We can help you get those plants looking great again.
Do Your Plants Match Your Home? If you've recently renovated your home or office, or you've simply constructed a new building in their place, you may find that your old yard doesn't quite match your new look. We can work with you to find the perfect aesthetic, the perfect layout, and the perfect plants.
Have Your Plants Been Damaged? While a lot of plants suffer due to mishandling, sometimes our gardens or yards are hurt due to elements outside of our control, particularly harsh weather for example. If your plants have been damaged by inclement weather or any other similar events, call Twin Oaks Landscape. We'll restore them to their former impact.
We want to help you maintain the outdoor space you've always wanted.  Contact Twin Oaks Landscape today about our maintenance services.