Landscape Construction for Your Ann Arbor Home
The look of your home on the outside is important. If you want to compete with the way that all of your neighbors have their yards kept up, then you will need to find a good landscape construction company to come over to your place and get started. No matter how much work you feel needs to be put into your yard, and no matter if you feel so bad about it that you believe it to be a lost cause, hiring a landscaping company will help. They will be able to transform your yard into something beautiful. Once they are finished with it it will be something that can compete with all of your neighbor's pretty yards.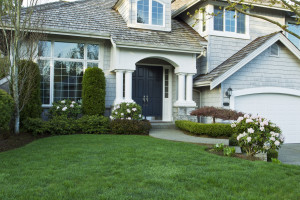 Getting Your Ann Arbor MI Yard Fixed Up Is Important
When you get your yard cleaned up and looking pretty you will feel great about it for the first time, maybe ever. You will begin to love your yard, and you will even want to spend some time in it, thanks to the work of the landscape construction company. They will do all of the work for you, and they will leave you with something that you can feel proud of.
Most landscape companies will work closely with you to make sure that your visions for your yard is what takes place in it, so if you have been worrying about hiring a company because you thought that they would just do their own thing with your place, then you can stop with that. Hire a good Ann Arbor MI company and they will help you to get the yard that you have always dreamed of.
Landscaping might seem like it would cost a lot of money, but there are compromises that can be made to help it not to cost too much. As long as you work closely with the company that is working in your yard, you should be able to keep everything within budget and still have a beautiful yard in the end.
Competing with your neighbors is never easy, but when you hire a great company to get starting cleaning up your yard and making it into something beautiful, then you will be on a great start to doing that. There are a lot of good landscapers in the Ann Arbor MI area, and once you have found the perfect one you will be glad that this is something that you have finally allowed yourself to do. You lived with a yard that was anything but perfect for long enough. It is time that your yard was transformed into something that you can love. And, once all of the changes are made to it, you will find that not only does it look just as great as all of your neighbor's yards, but you will also find that you like spending time out there, too. It will be a double win for you when you have some landscapers do some work on your yard.
Get your yard looking its absolute best with custom landscaping solutions from Twin Oaks. Find us online at https://www.twinoakslandscape.biz/, visit us in Ann Arbor, MI at 4100 South Maple Road, or call us at (734) 213-6911.