March 10, 2015
Nothing can detract from the perceived value of a home like poor curb appeal can. Neighbors can be frustrated, and potential buyers are frequently turned off when it comes time to sell. Getting a home's exterior grounds looking great is the perfect way to improve curb appeal and even the value of a property. Spring is just around the corner, and residents of Ann Arbor Michigan can undertake some of these landscaping projects to spruce up their outdoor spaces.
Install a New Fountain
Installing a fountain can be a great way to improve the ambiance of your yard. Yard fountains can be as simple or as ornate as you can imagine. The price can vary widely, but putting in a fountain can attract people to your yard.
Get Some Turf
Over time, a yard that's not been meticulously cared for can see the growth of unsightly weeds like dandelions. New turf that comes in rolls can take care of this problem and leave your yard looking fresh and green throughout the warmer months of the year, provided it's kept up.
Build a Flower Box and Plant a Garden
Some colorful annual or perennial flowers can really bring a yard to life. Putting in some nice tulips or a few lilac bushes will announce the arrival of spring and bring a nice, fresh scent to your outdoor spaces. Building a few boxes with lumber can set these colorful, flowering areas apart from the rest of your yard and make your property one of the more attractive specimens in Ann Arbor Michigan.
Put in a Walkway with Some Paving Stones
It's never been easier to get paving stones to build a walkway. Many yards can get quite muddy during wet periods, especially if there are frequently traveled areas that get worn down. A pathway with some circular or square paving stones can alleviate many problems that come about when walking through wet, muddy areas. One of these pathways can also improve the outdoor appeal of a home. Adding small rocks or mulch around the paving stones can set this improvement apart even more.
Plant a Tree
Nothing can bring spring color to a yard like a small tree. Pink and white dogwoods are really popular options that can bring some nice color to an otherwise dull yard when they are in bloom for a few weeks during the spring. Apple or other fruit trees can supplement your diet and also bring some shade on a hot day.
Dig up Ground for a Pond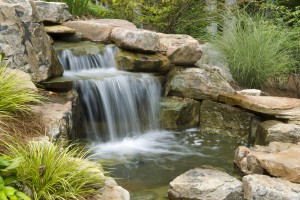 Not all landscaping projects are simple. Those who are really ambitious can install their very own pond in their front or back yard. These ponds can have interesting stonework surrounding them and be stocked with some fish for the summer. Fountains like those mentioned above can also be a nice addition to a pond. Those who want to impress people even more can build a nice wooden bridge across their pond to bring an even more unique feel to their outdoor areas.
When it comes to landscaping projects in Ann Arbor Michigan, the possibilities are only constrained by a person's imagination. These are only a few of the options that are available, but those who choose to undertake one or more can really improve the outdoor curb appeal of their property.
Construct the perfect patio, walkway, or porch with custom hardscaping services from Twin Oaks Landscape.
Find us online at https://www.twinoakslandscape.biz/, visit us in Ann Arbor, MI at 4100 South Maple Road, or call us at (734) 213-6911.
"We recommend Twin Oaks to any entity looking for a full-service, talented, and responsive provider."
Therese Mahoney
Secretary/Treasurer of Doral Creek Condominium Association, Ann Arbor, Michigan