Enhance Your Property's Potential With a Custom Hardscape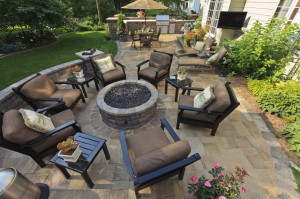 When people hear the term "landscaping" they often think of softscapes, intricate and beautiful arrangements of plants and careful lawn maintenance. However, that's just scratching the surface of the many services we offer at Twin Oaks.
Say you don't have time to properly maintain a yard yourself, or maybe you just need more room to entertain and relax. It's entirely possible that you may want to replace a part of your lawn or backyard with an attractive and functional hardscape. Composed not of grass and leaves but of items like stone and wood, hardscapes can transform your lawn, increasing its potential and raising the value of your property.
If you want to install a hardscape in your yard or business property, simply call Twin Oaks Landscape. We have the know-how and the experience necessary to build you exactly what you require.
Why Consider a Hardscape?
What Types of Hardscapes Are Available?
Check out some of our 3D videos, that we have designed for our customers that feature hardscapes. Our 3D Design, allows our customers to see the design in full 3D before we ever break ground. They can see how the hardscape will look and feel in relation to other areas of their yard or outdoor space. If you are thinking about a hardscape project for your property, call the experts at Twin Oaks Landscape for a free estimate.