April 19, 2016
A softscape is a landscaping term that describes the vegetation or living elements in a landscape design, and it may include everything from flowers to bushes, trees and more. If you have decided to update your softscapes in Ann Arbor MI this year, yo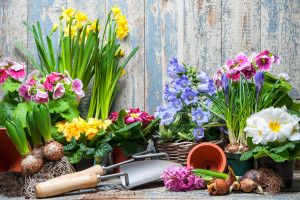 u may be wondering when the ideal time to plant your vegetation is. Planting some items too early may result in failure to thrive or even perishing, so it is important to make a great timing decision. It is impossible to accurately predict the weather, but generally, you want to plant softscape items after the fear of the last frost has passed. Early in the season when the weather is still chilly and overnight temperatures loom close to freezing, there are a few items that you can safely plant in your gardens.
Flower Bulbs
If you plan to plant flower bulbs in your gardens this season, you can safely plant them after the fear of the last frost has passed. These are best to plant earlier in the season so that they have time to grow and bloom by late spring or early summer. Each type of bulb will have special planting instructions, so you should always research the instructions for the types of plants that you are thinking about planting before you get started. By planting your bulbs earlier, you may have a full flower bed of brilliant, beautiful flowers to enjoy as the temperatures warm up.
Vegetation That Thrives in Cooler Temperatures
Some other types of vegetation may be hardy and resilient to colder weather. Generally, these may be native plants or plants that thrive in northern areas of the country, and you can get some information about these from your local landscaping company in Ann Arbor MI. While they may be hardy to colder weather and even freezing weather conditions, keep in mind that plants may experience some shock when they are being replanted into a new area. With this in mind, it is still best to wait until the last freeze of the season has passed before you plant hardy plants in your softscape areas.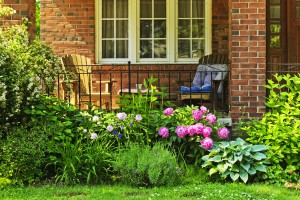 Trees and Shrubs
If you plan to add new trees and shrubs to your garden areas or yard this season, you may consider doing so as the temperatures warm up. These are generally not the type of plants that you want to add to your space when the temperatures are very cool, and you may plant them after you have planted your bulbs and other hardy plants. New saplings can be particularly susceptible to damage from a freeze, so pay attention to the age of the plant when making a decision about how early in the season to plant it.
Updating your softscapes can yield a gorgeous yard later in the season and beyond, but you do not want to plant your vegetation too early. With all types of vegetation, research their unique planting instructions for the best results. Doing so will give your new vegetation the best chance of survival.
"We recommend Twin Oaks to any entity looking for a full-service, talented, and responsive provider."
Therese Mahoney
Secretary/Treasurer of Doral Creek Condominium Association, Ann Arbor, Michigan