May 25, 2018
The time has come to make some big changes to your outdoor landscape. Another season has passed and the decision to keep putting off any outdoor landscaping projects until "next year" has finally come to a halt. The time is now to transform your outdoor space into a valuable addition that really works for your property, style, and needs.
If you choose the right landscape designer to manage the project and find the ideal design suited to your interests and needs, then your time and financial investments into the project will pay off for years to come. But before you start digging holes, ripping out shrubs, or writing out a down payment check to a landscape company, there are a few things to consider that will help make that first landscape design meeting go smoothly and effortlessly, AND give you peace of mind knowing that you're getting exactly what you want and need.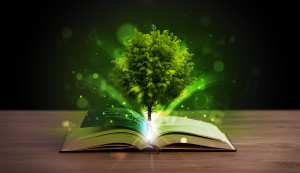 First, go outside and look around your green space. Because you're looking to completely change the look and feel of the property, it's important to look at the space with a fresh perspective. This is your time to intentionally nitpick at the property and look for things you've probably never seen before in the day-to-day hustle and bustle. Then consider…
What are the project goals that you'd like to accomplish with a landscape redesign?
You should be able to clearly define why you are planning an overhaul of your yard. Do you need to make the space more functional? Is the space hazardous to walk through? Or, maybe you're just tired of looking at a space the appears dated and unkempt and in desperate need of a makeover? No matter the reason, being able to articulate what you want to accomplish with a landscape redesign will help you and your landscape architect stay on the same page throughout the entirety of the project.
What do you currently like and dislike about the space?
Are the specific elements of the landscape that work for you that you'd like to keep? What elements are causing you problems or not meeting your needs or expectations? Make note of these things.
Are there current challenges with your landscape that need to be addressed?
Are there low-lying areas that flood easily? Do you have a retaining wall that is partially collapsed? Are there sections of grass that aren't growing evenly compared to the rest of the yard?
Who will primarily be using the space and for what purposes?
Will children be using the landscaped area frequently? Adults? Will pets need access to the space? How a landscape is designed and constructed can be greatly influenced by who will be using it.
What functional purposes will the new landscape serve?
Do you plan to use the space for social gatherings, cookouts or an outdoor dining space? Are you creating an oasis to surround a backyard swimming pool? Knowing in advance how you want to use your landscape after it's designed and developed will help shape your meeting time with a landscape architect.
What lighting needs are there that must be addressed?
If you plan on using your newly design space in the evenings, it'll be important to incorporate lighting into the design process. Ideal lighting elements are an integral part of the design process, as lighting serves collectively as a practical safety measure for ease of use, an aesthetical design element, and a home security measure. Do you have electrical access to the space currently? If not, it'll be necessary to have a licensed electrician ensure that the necessary wiring is done properly to ensure that the finished product is safe and effective.
What will the finished landscape design look like over time?
In five years, will the structures that you have built today still be looking the same as they do on Day 1? What about in 10 years? Consider the longevity of the space and whether or not you will need to reinvest money into another landscape redesign down the road? Is that something that you're prepared to do? Do you even want to? Knowing this from the start will help you work with your designer to create the kind of space that will meet your needs today, tomorrow, and years from now.
What will the maintenance needs be like for the new landscape design upon completion?
Know your capabilities? Are you interested in creating a space that is maintenance-free or do you enjoy rolling up your sleeves and getting your hands dirty? Will your designed elements require ongoing professional care from trained horticulturalists? If you're not a green thumb at heart, you might not think to ask about the upkeep requirements for your finished space. As stated before, this open communication between you and your landscape architect will help guide your planning process as you work to create a space that looks beautiful, functions well, and fits your needs and lifestyle.
What is your budget?
Last, of all, it's important to know your budget. Be realistic about your expectations to make sure they can stay within your allotted budget. Be clear and upfront with your landscape architect about your redesign budget. If you are honest and direct about your maximum investment, then you and your designer will be able to work together to come up with a design plan that meets your budget restrictions.
Sticking with a budget (if you need one) will help keep you from getting carried away with all of the excitement of a landscape redesign. After all, you don't want to get stuck with a massive lawn fountain or an overwhelming flower garden that detracts from the rest of the space, simply because you got swept up in the excitement of the whole design process.
Laying The Groundwork
And most importantly, remember that the goal of this first meeting with a landscape designer is to have fun and enjoy the transformation process. You will be working with some highly skilled professionals who want to help you create an ideal space that you'll enjoy for years to come. This is your opportunity to be creative (even if you don't think you are!). Your designer will help you turn your dreams into reality. So, don't stress over the details too much. Go into your meeting with an open mind, realistic expectations, and excitement for what's to come, and in the end, you'll be enjoying your new yard before you know it.
Are you searching for an experienced, highly recommended landscape company to help you transform your outdoor living space? At Twin Oaks Landscape, we focus on your landscape so you can focus on what matters most to you. Call 734-213-6911 today!
"We recommend Twin Oaks to any entity looking for a full-service, talented, and responsive provider."
Therese Mahoney
Secretary/Treasurer of Doral Creek Condominium Association, Ann Arbor, Michigan