June 24, 2015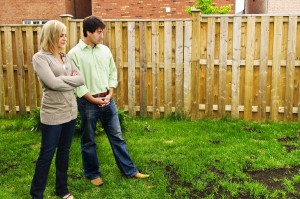 You may be the type of individual that enjoys tackling new and challenging landscape projects.
You might even be someone who has a difficult time trusting others do quality work around your home.
It's your home, and your domain, right?
But, when it comes to a complete design update to your outdoor landscaping, hiring a certified landscape contractor is worth the investment.
If you opt to take on your landscaping plans as a DIY project, you may save yourself a little money in labor costs, but in the end your efforts could cost you more than you anticipated.
Choosing to hire a licensed and accredited contractor can save you time and money, while making sure your work is completed safely while meeting industry standards.
Plus, the experience that comes from years of work in the landscaping industry is invaluable to a labor-intensive project
Hiring a contractor saves you time and money.
Professional landscape contractors have experience in all the various areas of outdoor landscaping.
Unless you are well-versed in paving, lawn drainage, botany, gardening, soil variances, structural design, electrical work, constructing outdoor water features, and regional weather patterns, a major landscaping project may prove to be more than you can truly handle.
Labor mistakes and the cost of additional materials can become very expensive.
A professional contractor has the knowledge and experience needed to get the job done quickly, and most importantly, cost-effectively.
A contractor knows how to do the job right, the first time around.
Unless you are properly trained, making sure that electrical wiring for lighting, boulder wall construction and tree placement is done correctly can be rather challenging.
You should have confidence knowing that your investment into your outdoor landscaping is something that you will continue to benefit from for years to come.
You don't have to worry about uneven patio bricks that just won't lay flat or trees that never seem to grow they way they are supposed to in your yard.
The experts really do know what will work best for your landscape and can get the job completed right so you can sit back and enjoy the end result.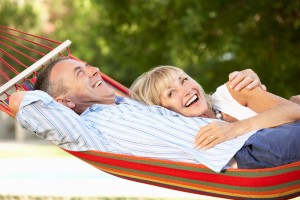 The right contractor will have vast experience working with all of the materials you'll need for your landscape project. You may have some knowledge working with one or two of the materials needed for a complete landscape project, but a professional contractor should have the past experience, training, and tools necessary for any landscaping job you plan to tackle.
Some contractors even work within a team, comprised of experts from every arena in the landscaping industry.
In these cases, the team works together to ensure that every aspect of a landscaping project is completed properly and fully
So, you've taken the first step in your landscaping project and decided to hire a professional contractor. You have an idea of what you would want to see, and you trust that a contractor is the best person to handle the work. Now, you just need to find the best person for the job.
Should you ask around for recommendations?
Maybe you can find a contractor online that can do the work for a cheaper price than an established company may quote you?
The truth is, when you go out on a limb and put your lawn (and property) in the hands a contractor, you're placing a lot more than just your grass and landscaping budget on the line. If the wrong individual is chosen, you could end up with an incomplete or haphazard project that is a potential safety risk for you, your loved ones, and your guests.
Understanding the common warning signs to look for when you hire a landscape contractor is the first step in ensuring that you end up hiring the right landscape contractor from the start. If you're looking for a landscape contractor you can trust, consider partnering with Twin Oaks Landscape today!
"We recommend Twin Oaks to any entity looking for a full-service, talented, and responsive provider."
Therese Mahoney
Secretary/Treasurer of Doral Creek Condominium Association, Ann Arbor, Michigan