May 28, 2018
Whether you're running a commercial or residential property, the landscaping for your property is something that you shouldn't ignore. The landscape is the first thing people will see, which means, if it's in shabby shape or simply doesn't catch the eye, it can leave a poor first impression.



Your property's landscape is going to require more than just a routine trim, especially if you want to maintain and even improve the curb appeal of your property — something that is essential when it comes to attracting customers or residents.
When comparing landscaping services, you might be initially shocked at the cost, no matter who you go to. But it's important to understand that you're paying for way more than just basic trimming of your lawn and bushes. The following are some of the things you can expect from a professional landscaping service:
The use of state-of-the-art equipment – Landscaping companies have every tool and piece of equipment needed to do every type of landscaping effectively and efficiently. It's one of the reasons why you're better off working with a professional service instead of hiring employees to do it in-house. Not only would it be incredibly expensive to purchase all of this equipment, but you would need somewhere to store it as well. You can't exactly keep the type of equipment and tools you'll need in the back of your office. It would be even less cost efficient to rent it. Additionally, special training is often required to use landscaping equipment safely and to properly maintain it.
The potential to save money in the long run – Attempting to care for the landscape yourself or to hire employees to care for it can end up costing more money than it would cost to just hire a professional service. First of all, you have to have a certain level of expertise in order to design a landscape and to care for it. For example, you need to know what kind of soil you have and what types of plants will grow properly in that soil. Purchasing the wrong types of plants could require you to replace them later on, which is an unnecessary expense. The money you spend on employees dedicated to your landscaping and on the equipment you would need to purchase is likely to add up to cost more than simply hiring a professional landscaping service to do the job for you.
Relationships with the areas best suppliers – If you're looking to add plants and flowers to your landscape, odds are that you probably don't know where to turn to get the best deal. In fact, you probably wouldn't be able to identify a good deal even if you stumbled onto one. A landscaping service will have established connections with suppliers throughout the area, thereby allowing you to save money on high-quality plants, soil, and fertilizer.
One-on-one consultations – Professional landscapers will meet with you to determine exactly what your landscaping wants and needs are. They will do a thorough evaluation of your property and provide you with suggestions and ideas for your project. Professional guidance and advice can also help you avoid making landscaping design mistakes. You might think that installing a two-story tall water fountain on your half-acre property is a fantastic idea, but they'll be able to explain to you exactly why that's a terrible idea. Landscaping professionals have a lot of experience and expertise when it comes to knowing what works and what doesn't work, and this is extremely valuable to ensure that your property's curb appeal remains high.
Professional landscaping design – After several meetings, a landscaping professional will begin to design your landscape on paper. They will be able to create a landscaping design using your input. Besides just sectioning off your property by what should be done in every part of the space, they will also be able to plan three-dimensionally, meaning that they will consider how high and wide every plant will end up growing. The best landscaping professionals will have specialized planning and design software and you can preview what your landscape will look like once your landscape design has been implemented.
An extensive selection of landscaping options – You will be provided with a large number of plants and decorative elements (many of which you may not have even considered were options) to choose from. A professional landscaper will not only present these options, they will recommend which options are the best fit for your property's soil conditions, resources, and design theme.
The addition of plants to your landscape – Adding plants to your property is more challenging than you might think. You'll need some expertise in regards to how high and wide your seedlings will grow if you're not adding fully-grown plants or else they could end up crowding your landscape once they mature. A professional landscaping service will also know how deep to plant your seedlings as well as how much fertilizer is required to help promote the growth of your plants.
The installation of maintenance of hardscaping features – Flowers and plants may not be the only components that you'll want to add to your landscape. Hardscaping features, such as brick walls, stone steps and more, can all help add visual variety to your property. Hardscaping requires special equipment in order to excavate and move dirt, and certain expertise is required in order to do any brickwork or tiling.
Project management – Project management is more important than you might realize. A landscaper will make sure that every part of your landscape is being worked on according to your specifications and that everything is being done within the set budget and schedule.
Landscaping removal services – Landscaping doesn't just involve adding to the landscape, it often involves removing it as well. You may need to have trees, tree stumps, bushes or other elements removed from your property for safety or aesthetic reasons. This is only possible with the aid of specialized equipment and training.
Additional maintenance services – Besides just designing and implementing a beautiful landscape, it needs to be maintained as well. A good landscaping service can help make sure that your curb appeal remains high and can help ensure that your plants survive the winter as well.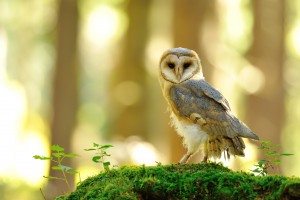 As you can see, that landscaping quote you've received will often include many different landscaping services in order to help ensure that your property not only looks its best but that it will continue to look its best for a long time to come.
This means that while that initial cost may seem a little high, there's a good chance that it covers a large number of services. When receiving a landscaping quote, be sure to ask what the bid will include. Find out about the landscaping services that we offer by contacting us at Twin Oaks Landscape in Ann Arbor, MI today.
"We recommend Twin Oaks to any entity looking for a full-service, talented, and responsive provider."
Therese Mahoney
Secretary/Treasurer of Doral Creek Condominium Association, Ann Arbor, Michigan