Homeowners Association Services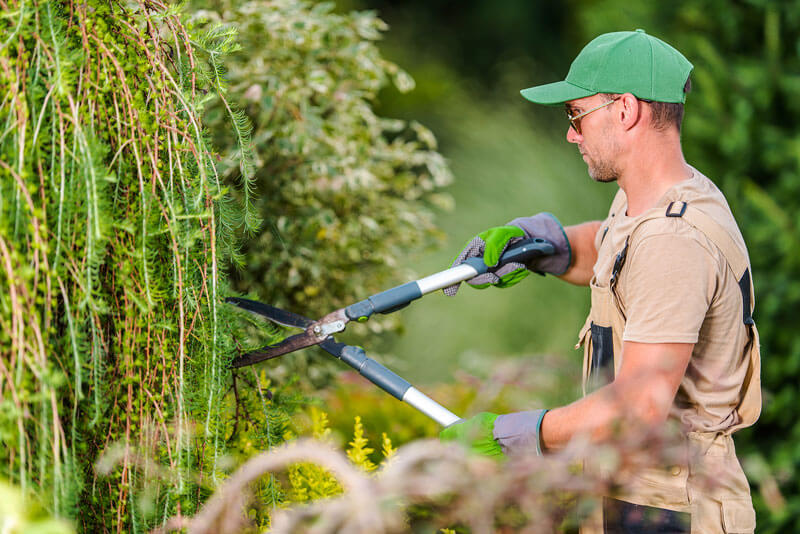 Homeowners Associations have a lot of responsibilities. Trying to maintain the common areas of your properties is important because you want your neighborhoods to look a certain way to maintain property values. An inviting and well-manicured landscape sets a positive first impression for residents and guests.
Commercial landscape maintenance for your homeowners association will increase curb appeal and preserve property value. But not all HOA contracts are created equal. Similarly, not all HOA landscape maintenance companies are created equal.
Scope of Work
Hiring a landscape company for your homeowners association is inviting them to be a part of your neighborhood. A beautiful landscape should be hassle-free. You need a partner like Twin Oaks Landscape.
You don't have time to track down various professionals to tackle all of your maintenance needs. You need one company to do it all. Twin Oaks Landscape's HOA landscape maintenance services offer everything your homeowners association will need.
Landscape Management
Consistent, year-round grounds maintenance is key to great curb appeal and higher property values. A well-tended property is more professional and greatly appreciated by tenants and guests.
Landscape management can include:
Mowing & Trimming Services
Lawn Fertilization & Aeration
Fertilization & Weed Control
Irrigation Services
Storm Water Management
Spring Cleanup & Mulching
Bed Maintenance
Tree & Shrub Pruning
Pest Management
Fall Cleanup
Winter Services
Pre-season planning, pre-purchased de-icing materials, appropriate equipment, and great communication during our unpredictable Michigan winters are a must for snow removal contractors.
You can stay ahead of the weather and avoid service disruptions to your neighborhood with Twin Oaks Landscape's 24/7 winter maintenance services which can include:
Pre-Season Evaluations
Snow Removal
Plowing
Sidewalk and Driveway Clearing
Patio Maintenance
Your grass, trees, and flowers aren't the only things that need attention. All community areas in your neighborhood need TLC, too. Pavers and decks need sealed and power washed to keep everything in tip top shape.
A contract with Twin Oaks could include:
Composite Deck Maintenance
Project planning and installation
Drainage Services
If any of your properties or common areas have standing water, you have a drainage issue. Twin Oaks Landscape can provide complete drainage services for your homeowners association.
We provide drainage services for properties that include:
Property Grading
Creek Beds
French Drains
Downspouts
Retention Areas
All Seasons Maintenance Contracts
Your landscaping is outdoors all year round, why are you only hiring for spring and summer maintenance?
You could save more by adding fall cleanup and snow removal to your maintenance contract.
Property maintenance is perhaps even more important during our Michigan winters. You need to prevent slips, falls, and other injuries due to slippery and untreated surfaces. Plus, the landscape so carefully crafted during warmer months can take a beating from plows and other snow removal equipment. Hiring Twin Oaks Landscape year-round to maintain your properties will keep your neighborhood looking its best all year.
Experience
A lawnmower and a shovel do not equal a professional landscape company. Invest in your neighborhood with complete landscaping services. Find a company, like Twin Oaks Landscape, that has the complete commercial landscape maintenance experience your homeowners association deserves.
Maintaining your HOA's landscape the right way requires far more than just money. Experience speaks volumes. Since 1993, Twin Oaks Landscape has been providing complete landscape property maintenance services to homeowners associations in the Ann Arbor and take pride in keeping those HOAs looking beautiful.
Why Choose Twin Oaks
Twin Oaks Landscape in Ann Arbor, Michigan can keep your neighborhood looking its best all year. We are ready to evaluate your HOA properties and create custom solutions to meet your HOA's needs.
Discover the Twin Oaks difference:
We have the services you need.
Experience you can trust.
Offer clear concise communication.
Twin Oaks Landscape can offer your HOA a full range of year-round commercial and residential landscape maintenance services to protect the investments of your residents. We will care for your community like it is our own.
Contact Twin Oaks Landscape to learn more about our HOA landscape services contract.