April 5, 2016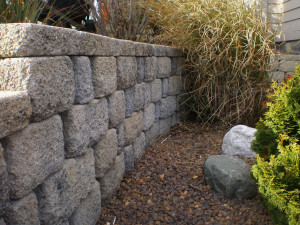 If you live in Ann Arbor MI, chances are there are two things with which you're intensely familiar—precipitation and hilly terrain. Generally speaking, the wisdom of the professionals will tell you to plan any major earth moving projects, such as retaining walls, for early to mid-summer.
That's because this is a period between spring rains and summer downpours in much of the United States. However, that may not be the case in your neck of the woods. Below, we'll examine the best times for these projects, and evaluate the necessary criteria for success.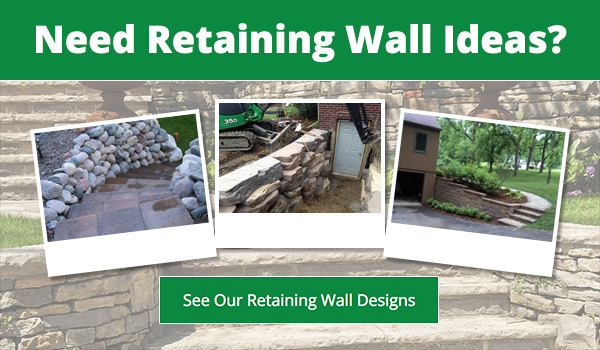 Purpose and Proportion
Any wall of this type is ostensibly intended to level an uneven slope. They can be laid out in an attractive series of terraces, or simply provide a few more feet of usable space. The materials you select are almost endless in their diversity—from timbers and mortared stone to masonry or poured concrete.
Each material can create a different, but equally stunning impression. However, any design should be carefully crafted to hold back tons of dirt, as well as withstand the processes of gravity and water flow. That means sturdy foundations and planning for drainage.
Speaking of Dirt
When having these walls installed on your property, there are a few things to keep in mind. First, the soil should be frost free and as well-drained as possible for the duration of the retaining wall project. What that means for individuals in Ann Arbor is selecting the least rainy time of the warm season.
Generally speaking, you'll have two windows of opportunity during the year. Late April and May are usually the best of these windows, although October may be preferable, depending on your needs. If you'd like time within your landscape project to design beds within the newly retained soil, you may either elect to begin as soon as possible or wait until autumn. It's also important that enough time is allowed for the earth to settle before any major temperature shifts occur, so plan accordingly.

Other Considerations
If you're keen on having a nice level area or areas of your property in time for summer entertaining, you'll want to have all your planning done before the last snow melts. Even if you expect to contract with a professional landscape contractor for your retaining walls, knowing where your money will be spent is also an important consideration. Other aspects to keep in mind are:
• What type of materials will be used, for structural and aesthetic considerations?
• The installation of a sound foundation beneath the wall footings
• Provision for adequate drainage, so water doesn't accumulate in the retained soil load.
• Ensuring that the service designing and implementing the construction can meet aesthetic and practical needs.
If you take time to select materials and envision proposed outcomes, then, when contracting with a professional landscaper, you can easily come to an agreement on the cost of materials, labor, and the general scope of your plans.
Retaining structures in Ann Arbor, MI can enhance both your property value and your enjoyment of outdoor living space. You can install a rain garden to make the most use of runoff, or have sleekly designed, paved spaces. The choice is yours, and the options are manifold.
Get your yard looking its absolute best with custom landscaping solutions from Twin Oaks Landscape. Find us online at https://www.twinoakslandscape.biz/, visit us in Ann Arbor, MI at 4100 South Maple Road, or call us at (734) 213-6911.
"We recommend Twin Oaks to any entity looking for a full-service, talented, and responsive provider."
Therese Mahoney
Secretary/Treasurer of Doral Creek Condominium Association, Ann Arbor, Michigan