January 3, 2019
No landscape is complete without a good hardscape. It is not enough to put plants in the ground and call it a day. The best landscape designs incorporate hardscape in the plans. The hardscape includes any non-living hard surfaces like rock and stone that are used for structures such as pathways, walls and patios.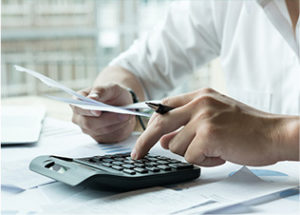 However, this means much more than placing pavers in the ground and calling it a patio. There are many considerations that must be made when designing and installing hardscape. And while many DIY weekend warriors may want handle their hardscapes themselves, this is one project you will want to bring the pros in on. Here are five important reasons you need to hire a landscape contractor for your hardscape project.
1. Save Time & Money
Many people believe they can save some money on a landscape project by cutting out the middleman and doing it themselves. This is a major misconception, especially when it comes to a hardscape project. A hardscape project is a major construction project. A landscape contractor will have the knowledge, experience and tools needed to get the job done correctly. Your contractor will know what materials to use for your climate and topography, how to properly install the materials, and how to do so quickly and cost-effectively.  Mistakes and be costly. Just one can take you back to square one, and require additional materials and time to complete your project.
2. Project Planning & Management
The planning of your hardscape is the most important part of your project. The best plans get the best results. A landscape hardscape contractor will be able to expertly guide you through a stress-free planning process starting at the beginning all the way through the end. The knowledge the contractor brings to the table is extremely valuable. They will know exactly what decisions need to be made and can offer suggestions based on the overall landscape design.  Your landscape contractor will also handle all aspects of project management for your hardscape project. They will handle all of the work so you don't need to worry. A professional hardscape contractor will oversee your hardscape construction every step of the way.
3. Expertise
You can take comfort in the fact you have an expert handling your hardscape when you hire a landscape contractor for the job. Your contractor will be able to give you the look you want while giving you function and safety in tune your hardscape surroundings. For example, they will take into consideration erosion control if your home is on a slope or a hill. You also know the project will be done to the highest of standards. The work of a quality landscape contractor speaks for itself. The best jobs generate even more customers.
4. Stay on Budget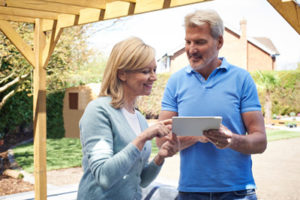 Your budget is always a big concern whenever you tackle a landscape project. The price of hardscape can add up quickly due to the materials used. Hiring a landscape contractor to do the job will help you stick to your budget. You will set the amount of money to be spent up front and your contractor will stick to that number. You will also get a detailed estimate before you even begin so you will know if the project is even in the ballpark of what you are willing to spend. In addition, you can discuss any changes to the original design you want to make along the way and get the corresponding price tag to see if you really want to spend more on it. However, the general rule of thumb is the more complicated the project the higher the cost.
5. Job Done Right
This may be the biggest reason to hire a hardscape contractor. Having a professional hardscape contractor handle your project is the best way to be sure the job is done and done right. Boulder wall construction isn't easy, and you want to make sure your flagstone patio is level and has proper drainage. Expertly constructing elements like these are common for a hardscape contractor. A contractor will know the proper installation techniques to use for a durable and long-lasting hardscape. Sub-par hardscapes will require more maintenance and may even need to be replaced over a shorter amount of time. You want to be sure investing in hardscape is something that you can benefit from for a long time.
Unless you are an expert in construction, structural design, drainage, electrical work, gardening, stone and rock, and regional weather patterns, it's best to leave your hardscape project to a landscape contractor. They will know exactly the hardscape elements your landscape needs and how to achieve them. They will get the job done and only thing you will need to worry about is what to barbecue when you invite friends over to enjoy your outdoor living space.
If you are ready to move forward with adding a terrific hardscape to your landscape, contact the pros at Twin Oaks Landscape.  We can create an entirely new landscape, or add hardscape to your existing softscape to create the outdoor oasis you have been dreaming of.
"We recommend Twin Oaks to any entity looking for a full-service, talented, and responsive provider."
Therese Mahoney
Secretary/Treasurer of Doral Creek Condominium Association, Ann Arbor, Michigan