January 25, 2018
Old man winter has certainly arrived, with much of the United States experiencing record-setting low temperatures, heavy snow, and high winds.
While landscaping may not be the first thing to come to property owners' minds during the colder months, it's important to remember that the winter season is actually a great time to hire a commercial landscape maintenance company.
The right landscaping contractor can provide valuable winter services that prepare a commercial property for spring, while saving property owners time, money, and frustration later down the road.
Winter is the "offseason" for landscapers. Once winter snows melt, property owners start to notice all the things they want to change in their commercial landscapes, and finding a contractor during the spring can sometimes be a challenge. Avoid the spring rush and hire a landscape maintenance contractor now.
Pre-Season Plans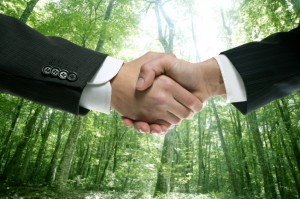 A good landscaping contractor can meet with a property owner during the winter months to get a head start on plans for spring. Planning landscaping choices like plantings, maintenance schedules, and assessing winter damage to the landscape are valuable services that can save property owners a lot of headaches once spring arrives.
Checking a commercial landscape before winter ends can also uncover damage caused by warmer weather that may pose problems once harsher weather arrives.
Plowing and Snow Removal
Many Southeast Michigan homeowners and business owners turn to professionals for snow and ice removal. A commercial landscape maintenance company in the Great Lakes region should have the training and equipment to handle snow and ice removal for clients.
Michigan residents are all too familiar with snowy roads and little relief in the form of plowing.  It's generally up to private home and business owners to take care of snow accumulation on their own properties.
Business owners need to appreciate the importance of snow and ice removal. Clearing away snow not only makes it easier for employees and customers to come and go from a commercial property, it also reduces liability for the business.
If a private company fails to clear away snow or ice in a timely manner it can create several hazards to employees and visitors to the business. Ice patches are severe slip and fall hazards that can cause at best, minor injuries. Failure to clear driveways and parking lots can cause car accidents as people try to navigate around the property.
Snow and ice removal is not a luxury, especially for Michigan business owners; it's an absolute necessity. It's important to remember that most local governments and sometimes even state laws will dictate a business's obligations when it comes to clearing snow and ice.
For example, some businesses may be responsible for clearing the sections of public sidewalk in front of their properties.
New Landscaping Options
The winter may not bring planting to mind, but the colder weather is ideal for preparing for the spring bloom. Hiring a commercial landscape maintenance company during the colder months is a great way to plan new landscaping options for the spring.
Are you considering a bigger, newer sign for the front of your company?
Does the entranceway need an overhaul?
Considering a new patio, gazebo, or other hardscape fixture on the property?
Would new outdoor lighting fixtures or arrangements make your property more visually interesting and safer?
Winter can be a great time to take care of these projects because the surrounding vegetation is likely to be less intrusive. Planning construction or landscaping renovations in the winter may sound counterintuitive, but it will be much easier for a landscape company to clear the required space and plan for spring without the typical overgrowth in the way.
Save Money on Landscaping Costs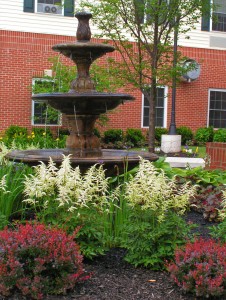 By taking advantage of winter landscaping services, you can prepare for the spring in advance, and get a jumpstart on your warm weather landscaping plans. Commercial landscaping companies can handle grass planting, tree pruning, and hardscape maintenance when demand is at its lowest.
This translates to savings in springtime since your landscape is ready for the warm weather and you have fewer landscape maintenance projects to book.
This also applies to snow and ice removal. If a building's gutters and downspouts freeze and warp during the winter, these problems can interfere with the ground irrigation system on the property.
Identifying these issues early in the wintertime means the irrigation system, gutters, and other rainwater fixtures on the property will be ready to handle spring rains.
If you're looking for a new commercial landscaping maintenance company, winter can be a great time to start a professional relationship with one in your area.
Depending on how the contractor handles fees and billing, signing up for services during the offseason may lead to a lower rate than booking services when demand is higher.
This varies from company to company, but it's definitely something cost-conscious business owners and property managers should keep in mind.
Manage Utility Spending
Winter is also a great time to assess what your landscaping does for your commercial property's utility costs. Plants like shrubs, evergreen trees, and hedges near windows and access points can provide natural insulation, cutting down on heating and cooling costs.
Several factors can affect the ground irrigation system on the property as well, potentially influencing water usage and billing.
Winter is a good time to have a landscaping contractor assess your commercial property for signs of damage, wear and tear, and other issues that may be hemorrhaging money.
The Twin Oaks Landscape Difference
The team at Twin Oaks Landscape provides year-round commercial landscaping services to Michigan businesses in the Ann Arbor area, and we know how to help property owners get the most out of our landscaping services.
Our winter services include plowing and driveway clearing, snow and ice removal, tree pruning, and pre-season evaluations to prepare your commercial landscape for spring.
Instead of waiting until the warmer weather when demand for landscaping services is highest, reach out to the Twin Oaks Landscape team this winter to get a jump start on your landscaping plans and maintenance.
"We recommend Twin Oaks to any entity looking for a full-service, talented, and responsive provider."
Therese Mahoney
Secretary/Treasurer of Doral Creek Condominium Association, Ann Arbor, Michigan