June 22, 2018
Landscaping is important for many more reasons than simply having a lovely yard.
Not only does it allow you to feel more at home, it will generate compliments from family and friends. However, landscaping adds significant value to your home. In fact, estimates range from 10% to 12% in home value following professional landscaping.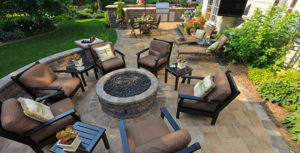 Does the thought of landscaping your home excite you? Does it stress you out? Maybe it's a bit of both. Adding color and texture to your yard is fun until you realize how much planning may go into it. Or worse, experience the repercussions of your design from the lack of earlier planning. Luckily, Twin Oaks Landscape has come up with a handy project guide to help take the fear out of your landscaping project.
Enhancing Your Outdoor Space
The Twin Oaks project guide is easy to access and found right on our website. It is a comprehensive, well laid out instruction manual to walk you through everything you need to know to successfully plan your landscaping project. This step-by-step resource will answer all of your questions. It also provides you with the information you may not be aware that you will need to know while planning your projects, like warranties of plants and hardscapes.
Chapters
Our Landscape Project Guide is divided into six easy-to-follow chapters. Each one highlights everything you need to know before embarking on your journey to improve your outdoor space, from how to avoid mistake to how to save money.
1. Common Pitfalls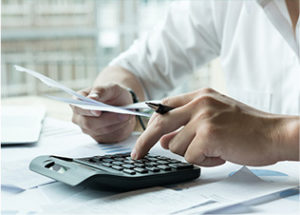 The first chapter covers oversights and mistake that can be made before you even break ground on your landscape project. This chapter includes having a clear and realistic vision of your design within your budget.  It also includes what it is important to hire a contractor you trust and not just the one with the lowest estimate.
2. Creating a Landscape Budget
This could be considered the most important chapter of the landscape project guide. Chapter two discusses your landscape budget. Many people usually have a ballpark figure for what they want to spend on landscaping, but what it costs and what you want to spend could be two totally different numbers.
In this chapter, you will learn everything you will need to know to determine an accurate budget for your dream landscaping. Knowing where to start and how to crunch the numbers will better help you understand what you can afford. You will also learn how much of an investment you should put into a professional landscape design, as well as the benefits of hiring a professional versus DIY.
3. Project Preparation
Chapter three covers what you need to know as you prepare for your landscape project. It breaks down the steps involved in landscaping which are divided into two phases; the design phase and the construction phase.
This chapter also includes an overview of what will need to be completed after planning your project, but before you actually begin work on the project. This is the preparation phase when debris will need to be clear, space will need to be de-cluttered, and utility companies will need to come to mark any lines.
4. Questions to Ask Your Landscape Contractor
Of course, you will only want to best landscape contractor to complete your project. That is where chapter four comes in. It will help you determine if a landscape contractor is a right fit for your project, your home and you.
Chapter four covers questions you should ask a potential landscape contractor to ensure your needs will be met. This includes qualifications, costs, timeline, warranty, services included, and examples of past work. Reputable contractors will have no issues answering these questions.
5. More than Green
Most people think of plants when they think of landscaping. But there is more to think of than just the greenery. This is covered in chapter five. Here you will learn about hardscapes. Hardscapes are the non-living, man-made materials used for landscaping purposes to enhance the function and appearance of landscaping, like walkways, retaining walls, and patios.
This chapter reviews the function and benefits of incorporating hardscapes in your landscape design. This includes possible materials that can be used, including wood, stone, and concrete.
The chapter also discusses finishing touches to your projects, like lighting and drainage.
6. The Twin Oaks Difference
The final chapter of project guide introduces you to us. We are Twin Oaks Landscape. We are a reputable, innovating company that has been serving customers like you since 1993.  There is nothing is appreciated more than helping our customers achieve the outdoor space of their dreams.
Your yard should be a reflection of your personality and taste. With proper planning, you can transform it into a sanctuary and place of escape that will benefit you years to come. Use our project guide to help your dream become a reality. And be sure to contact Twin Oaks Landscape for all of your project needs. Can we help transform your outdoor living space? At Twin Oaks Landscape, we focus on your landscape so you can focus on what matters most to you. Call 734-213-6911 for a free estimate.
"We recommend Twin Oaks to any entity looking for a full-service, talented, and responsive provider."
Therese Mahoney
Secretary/Treasurer of Doral Creek Condominium Association, Ann Arbor, Michigan