Creating Beautiful, Functional Outdoor Spaces Through Landscaping in Ann Arbor, Michigan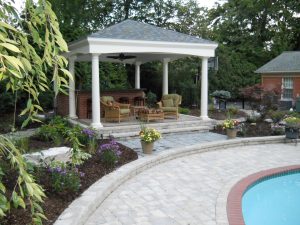 At Twin Oaks Landscape, we understand the importance of a beautiful, well-maintained outdoor space in Ann Arbor, Michigan. With our comprehensive range of commercial and residential landscape services, we can transform your property into a stunning oasis that you'll be proud of. From lawn care and tree planting to landscape design and outdoor living space construction, our expert team is dedicated to providing reliable, professional landscaping services to Ann Arbor, Michigan and the surrounding communities.
Residential Ann Arbor Landscape Services
Our residential landscape services cover a wide array of tasks tailored to homeowners in Ann Arbor, Michigan. Whether you need regular lawn care to keep your grass looking lush and healthy, tree and shrub planting to add beauty and shade to your yard, or a complete landscape design to create a personalized outdoor sanctuary, we have you covered. Additionally, our skilled team can construct outdoor living spaces that elevate your home's functionality and entertainment options. From patios and decks to fire pits and outdoor kitchens, we'll bring your visions to life.
Benefits of Hiring a Professional Landscaping Company
Hiring a professional landscaping company for your residential property comes with a multitude of benefits. Our team is trained in the latest techniques and uses the best practices to make sure your project is a success. By entrusting us with your landscape, you can save valuable time and effort, which will allow you to focus on what matters most to you.
A professionally maintained landscape can elevate the curb appeal and value of your home. We can create a welcoming and visually stunning outdoor living area that you and your family can enjoy. Additionally, our team can provide guidance and recommendations based on your unique property and personal style, all while ensuring that your landscape thrives all year thanks to our optional, all-inclusive landscape maintenance plan.
Commercial Landscape Services
In addition to our residential services, Twin Oaks Landscape also offers comprehensive commercial landscape services to businesses in Ann Arbor, Michigan. From landscape maintenance and snow removal to irrigation system installation and parking lot sweeping, we have the expertise to keep your commercial property looking its best. A well-maintained property can have a significant impact on your business, attracting customers, improving employee morale, and reducing the risk of slip-and-fall accidents.
HOA Landscape Services
For homeowner associations (HOAs) in Ann Arbor, Michigan, maintaining an attractive and cohesive landscape is essential to preserving property values and supporting resident satisfaction. Twin Oaks Landscape specializes in providing HOAs with customized landscape services tailored to their unique needs. Our services include common area maintenance, hardscape repair, and seasonal planting and pruning. By partnering with us, HOAs can create a welcoming environment that residents are proud to call home.
The Process Behind Our Ann Arbor Landscape Projects
At Twin Oaks Landscape, we believe in a seamless and transparent process when working with our clients. It starts with an initial consultation where we listen to your goals and ideas for your landscape. Our experienced team of landscape designers will then create a custom plan that brings your ideas to life. Once the design is finalized, our skilled construction team will turn your vision into reality, using high-quality materials and expert craftsmanship. Throughout the entire process, we prioritize communication and collaboration to ensure you're completely satisfied with a job well-done.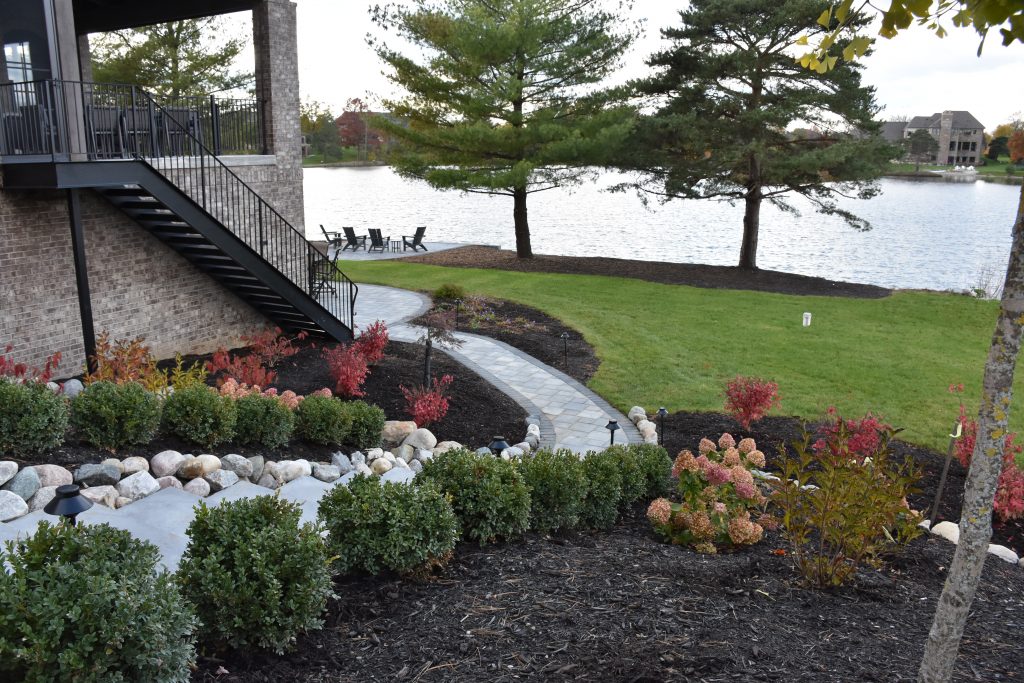 Take a look at our portfolio of past landscape projects in Ann Arbor, Michigan to see the quality and variety of work we have delivered to our clients. From stunning garden designs to breathtaking outdoor living spaces, our projects showcase our commitment to excellence. Let the visual inspiration from our previous project spotlights ignite your imagination for what's possible on your own property.
Testimonials
Don't just take our word for it – listen to our satisfied clients. Read testimonials from homeowners, businesses, and HOAs who have experienced the exceptional service and remarkable transformations we provide. Their stories and feedback are a testament to our dedication and the outstanding results we consistently deliver.
Customized Service Plans
We understand that every client has unique needs and goals for their Ann Arbor, Michigan landscaping. That's why we create customized service plans tailored specifically to your property's needs. Our team will assess your current lawn and landscape, listen to what you'd like to incorporate into your outdoor spaces, and develop a plan that maximizes the beauty and functionality of your property.
Seasonal Services
To keep your landscape healthy year-round, we offer a range of seasonal services. From spring and fall clean-up to snow removal and holiday lighting installation, we have your landscaping needs covered in every season. These services are essential for maintaining a well-groomed and safe property, and we'll see to it that your outdoor spaces look their best and remain functional and enjoyable throughout the year.
Drainage Services
Proper drainage is an important part of property management in Ann Arbor, Michigan as it's very common to encounter heavy clay soil throughout this community. Our team at Twin Oaks Landscape specializes in providing effective drainage solutions. Whether it's the installation of French drains, catch basins, or dry creek beds, we have drainage specialists on staff to diagnose and solve simple to complex drainage problems. We'll conduct a thorough analysis of your property, including soil assessment and grading, to design and implement a drainage solution you can count on.
Our Team and Equipment
Our success is built upon our dedicated team of experienced professionals. From our local landscape designers and arborists to our maintenance technicians, every member of our team is committed to delivering exceptional results. We prioritize ongoing training and professional development to stay at the forefront of industry practices and techniques. We also feel it's extremely important to invest in state-of-the-art equipment and tools to ensure efficiency and precision in our work.
Contact Us
Ready to transform your property? Contact Twin Oaks Landscape to schedule a consultation or ask about our comprehensive range of Ann Arbor, Michigan landscaping services. Our knowledgeable team is available to answer any questions and help you embark on designing and creating beautiful, well-maintained outdoor spaces. We look forward to working with you soon.