March 20, 2023
First impressions are important, and the way your commercial property looks is no exception. When someone is visiting your community, business, or commercial building, they are basing their impression of who you are on how everything looks. As a property owner it's easy to ignore your boring, outdated landscape, but it could be affecting your business. Hiring a professional landscape maintenance service will make keeping up on your property landscape easier.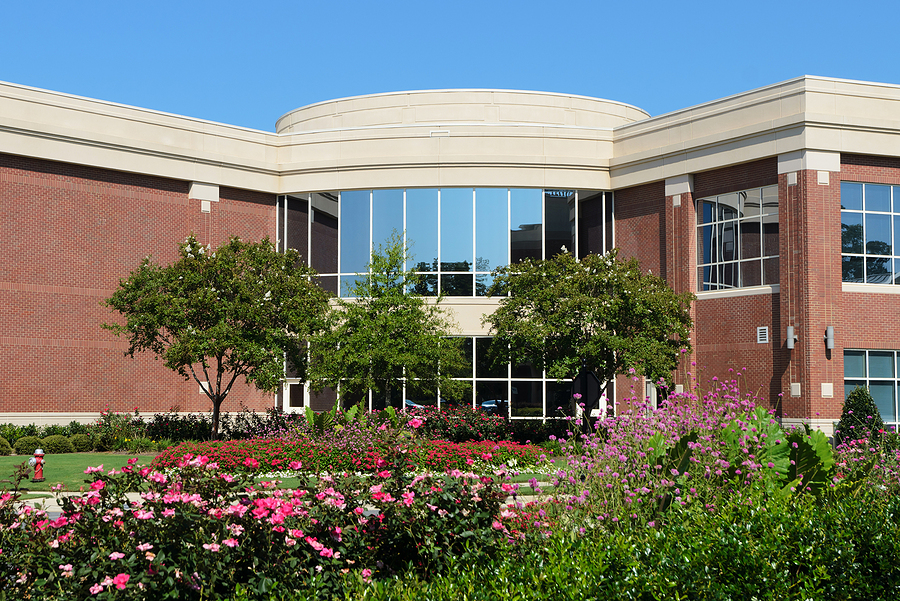 What are the Benefits of Professional Landscape Maintenance Service?
The first and most obvious benefit to professional landscape maintenance services is that you don't have to think about it. Instead of noticing issues and hiring someone for a single job, you can take advantage of an all-inclusive landscape maintenance package which will take care of all your landscape maintenance needs all year.
A local landscape maintenance service provider will assess your property and come out on a regular basis for all of your seasonal needs. If you've been handling the landscape maintenance yourself, you know how overwhelming this job can be. Just mowing and edging the grass areas can take up a lot of your time, not to mention addressing and troubleshooting any problems that arise throughout the year.
Many professional contracts can be written to include snow removal, salting, and other winter clearing services. An all-inclusive maintenance package will save you both time & money, and your property will be proactively cared for by specialists in the field.
Is there a Benefit to HOA Landscaping Maintenance?
The job of the HOA board is to maintain the property values in the neighborhood and showcase the neighborhood as a great place to live. If you serve on the HOA board or on the HOA landscaping committee, it is well worth the investment to contract with a professional landscaping maintenance company.
Having a landscaping service contracted throughout the year will take the stress out of maintaining common areas. Lawns and planting beds will be well maintained and manicured, the property will be well lit, and the community will be safe in adverse weather with snow removal and clean-ups. When the common areas of your property are always looking their best, your neighborhood will provide a great first impression to potential buyers and help to maintain the high property values.
What to Look for in Commercial Landscaping Maintenance Professionals
When you are looking for a commercial landscaping professional for your HOA landscaping maintenance or commercial property, there are some key points to address. Look for a landscaping contractor that includes:
A reliable service schedule
Year-round maintenance
Paver and other hardscape maintenance
Drainage maintenance
Tree and shrub pruning
Flower and Mulching
A full scope of work to meet the lawn and landscaping needs of your property
Certifications in specialties, including a CGIP (Certified Green Industry Professional)
You can't afford to neglect your landscaping. Property maintenance is important all year round and the perception of your property can make an impression on visitors. Hiring a landscape maintenance team to oversee regular landscape maintenance on your commercial property or HOA neighborhood is well worth the investment. Twin Oaks Landscape is proud to serve Ann Arbor and the surrounding communities with reliable, knowledgeable, and professional landscape services. Our all-inclusive packages offer year-round maintenance including snow and ice removal and management. If you're ready to hire a professional landscape maintenance provider to handle your regular maintenance needs, contact Twin Oaks Landscape today to discuss your options and schedule an estimate.
"We recommend Twin Oaks to any entity looking for a full-service, talented, and responsive provider."
Therese Mahoney
Secretary/Treasurer of Doral Creek Condominium Association, Ann Arbor, Michigan