Residental Snow Plowing Company in Ann Arbor, MI
If you reside in Ann Arbor MI, then you the frustration that can be associated with snow. As a child, snow was a sign of fun and possibly school being canceled for the day but as we get older snow becomes a substance that we dread. Snow can be unsafe, cause us to be inconvenienced, and also possibly result in us being sued. In order to prevent any of these occurrences, you can recruit a residential snow plowing company to help make your life a little easier during the snow seasons.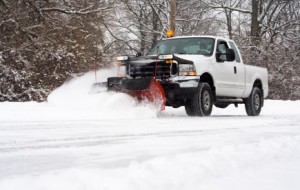 Safety
Single flakes of snow are soft and lightweight but as more accumulates, the substance can become heavy and hard. This heavy and hard substance can become very dangerous for individuals that are driving or walking. Harden snow in your driveway can easily cause you to slip and get badly injured. Slip and fall accidents can result in fractures, sprains, or even broken bones. Instead of risking slipping on the accumulated snow of your driveway or other surfaces contact a residential snow removal company that plows snow to help make these areas safe.
In addition to causing slip and fall injuries, snow in your driveway or in your company's parking lot can cause vehicular accidents. Slippery snow can cause cars to become difficult to control. Driving out of your driveway, in a parking lot, or on a street can be the reason that your car continues to keep rolling once you have pressed the brakes. The hard snow causes your car to continue to move which can lead to your colliding with another car, road signs, or even into a ditch.
Protection
Snow not only can have direct negative effects. but it can also indirectly cause you problems. Having snow accumulate on your property can cause other individuals to get hurt. If this happens then you will more than likely be at fault and responsible. In order to reduce your chances of being sued for the damage accumulated snow on your property can cause, make your property safe by hiring a residential snow plow company to clear your walkways and driveway areas. They will be able to make your property safer, not only for you but for guests.
Convenience
Accumulated snow on your driveway can cause much inconvenience for home and property owners. In order to make your driveway or other surfaces safe to walk or travel on, you will probably need to wake up hours early in order to shovel snow from your property. Shoveling snow can be a very tiring and frustrating process especially if you do not have the proper equipment or training. Hiring a snow plowing company can help to remove this inconvenience from your life. These technicians have been properly trained to efficiently and effectively remove snow from your property without causing any damage to the surface.
Residents of Ann Arbor MI, instead of being frustrated by the accumulation of snow each winter, hire a professional snow plowing company. These technicians will allow you to increase safety, save time and energy while decreasing the chances of other individuals being hurt on your property.
Get your yard looking its absolute best with custom landscaping solutions from Twin Oaks. Find us online at https://www.twinoakslandscape.biz/, visit us in Ann Arbor, MI at 4100 South Maple Road, or call us at (734) 213-6911.