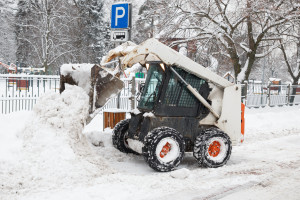 Professional snow plowing services can be immensely helpful to businesses and residences that are located in colder climates. The presence of heavy snow buildup can be a problem for so many reasons. It can make transportation a big hassle. It can be a significant deterrent to guests, customers and clients alike as well. Most people have extremely busy schedules. They don't exactly have the time and energy necessary to devote to hours and hours of time-consuming and physically taxing snow plowing needs. That's why it can be so priceless to seek assistance from a highly regarded company that offers comprehensive snow plowing service. If you're patient, focused and detail-oriented, it shouldn't be hard for you to select a snow plowing company that's 100 percent appropriate for your requirements and preferences.
Request Numerous Estimates
It's important to go with a snow plowing business that has reasonable rates. Choosing a business that's too expensive can be a headache. It can prevent you from keeping up with your snow plowing needs at later times as well. If you want to work with a snow plowing company that's perfect for your budget, you should request numerous estimates. Don't simply go with the cheapest company you find, either. That can spell trouble. Find out what your quotes include. They may include additional services such as sidewalk shoveling and sidewalk salting. You should always make a point to go with a snow plowing company that can give you the best value for your money. It's as simple as that. Don't forget that the most expensive company isn't necessarily the most reliable one. Remember that the cheapest company probably may have some drawbacks, too.
Concentrate on Company Dependability
Recommendations can be excellent for peace of mind. If you want to choose a strong and dependable snow plowing business, seek suggestions from trustworthy individuals you know well. It doesn't matter if you talk to a family member, a neighbor who lives down the street, your boss or even your dentist. A recommendation can be helpful. Once you get in contact with a snow plowing business that seems like a good fit for you, your research shouldn't stop. Request references from the company. Reach out to the references to ensure that you're making a good choice. If you feel uncomfortable with the references for any reason, step away. There are always plenty of other snow plowing companies out there for you.
Request a Written Agreement
Written agreements are essential for people who want to make good snow plowing company choices. Make sure you receive an estimate that clearly indicates all of the company's specific terms and conditions. This can be important for your comfort and ease. If you're currently on the lookout for a capable and honest snow plowing company anywhere in the Ann Arbor, Michigan area, we're available to come to your rescue. Call our landscaping business as soon as you can to learn more about our snow plowing expertise and to make an appointment.