October 15, 2016
For many people, winter is a great time of the year. The winter season provides the opportunity to celebrate Christmas and enjoy activities that are centered on the winter season. While the type of winter that many people have is largely determined by geographic location, cold weather is considered a part of the winter season. Most people understand this and although some people prefer warmer weather, winter has its advantages.
Snow Can Become A Problem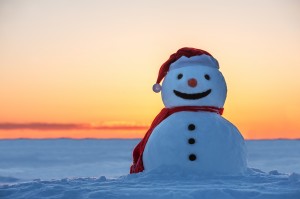 One of the issues that people have during the winter season is snow. While a small amount of snow can be enjoyable and fun, too much snow over an extended time period can become a problem. One of the main problems that many people face in geographic areas that produce a considerable amount of snow is getting from their home to their desired locations.
Snow can be a problem on the roads, but people can usually purchase tires that help improve their driving capabilities on snowy roads. In addition, many larger cities have equipment that is used to keep the roads clear of snow, ice, and other winter elements. While people receive help from the city regarding the roads, getting out of their home driveway can sometime be a serious problem. City workers do not go beyond the street snow. The snow in driveways is the responsibility of the homeowners.
Snowfall that produces several inches of snow can result in snow levels that are very high. This amount of snow requires people to move the snow so that their driveway can be cleared so they can reach the street. Once people reach the street, they are usually fine because the city keeps the streets clear of snowfall.
Removing Snow From Driveways
While clearing snow from the driveway maybe something that needs to be done, many people prefer not to clear their driveway. Therefore, a common solution to clearing snow from driveways is to have a business remove the snowfall on a regular basis. When a snowstorm occurs, the business will come by and remove the snow.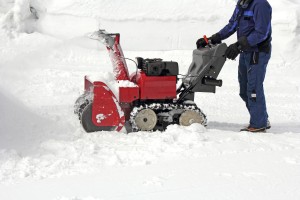 This allows homeowners to keep their driveways clear without having to clear the snow themselves. Clearing snow is a physically challenging endeavor because it requires physical labor, dealing with cold weather, and constantly having to remove snow. Many people find it much easier on many levels to pay a business to remove the snow and other winter related elements.
Winter Business Services
Winter is a great time of the year, but it presents seasonal challenges in the same manner as other seasons. One of the challenges that winter brings in many areas is handling snowfall related issues such as clearing driveways. By using businesses that provide driveway-clearing services, this challenge can be easily solved.
For people living in Ann Arbor MI and the surrounding area, there are a variety of winter services that businesses provide to help residents deal with some of the challenges concerning winter in cold climates like Ann Arbor MI. These winter services cover a wide range of services such as snow removal, ice removal, landscaping, tree cutting, and other related services.
Get your yard looking its absolute best with custom landscaping solutions from Twin Oaks. Find us online at https://www.twinoakslandscape.biz/, visit us in Ann Arbor, MI at 4100 South Maple Road, or call us at (734) 213-6911.
"We recommend Twin Oaks to any entity looking for a full-service, talented, and responsive provider."
Therese Mahoney
Secretary/Treasurer of Doral Creek Condominium Association, Ann Arbor, Michigan