August 19, 2020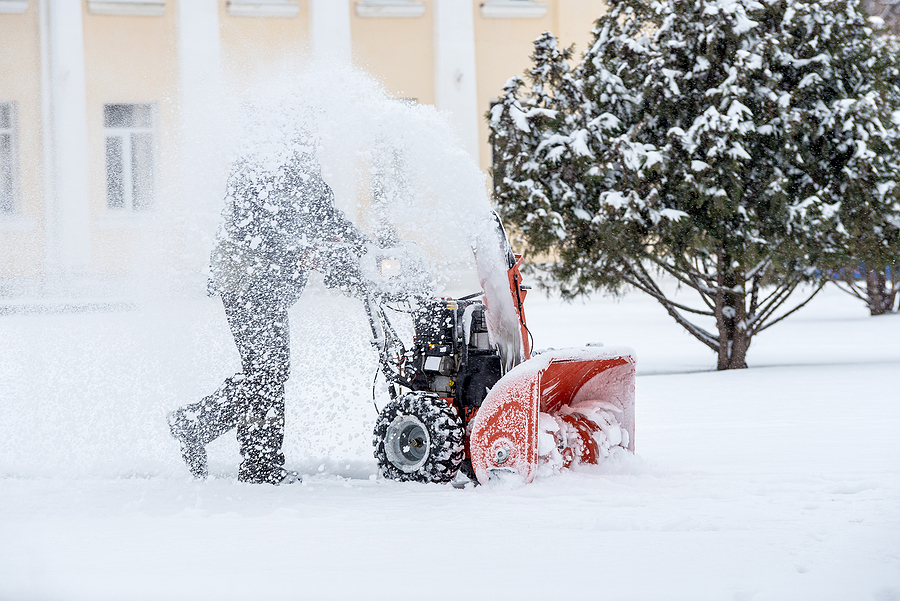 Here at Twin Oaks Landscape, we provide extensive landscaping services throughout the Ann Arbor, MI, area. This doesn't just include common landscaping tasks, such as lawn mowing and tree trimming. This also includes winter services, such as HOA snow removal. In fact, we even offer a seasonal contract for our residential HOA snow removal services. The following are six benefits of using our snow removal services during the winter season:
1. Keep Your Home Accessible
Heavy snowfall can result in snow blocking access to your home, whether it's because it's piled up on your property's pathways or your property's driveway. If your HOA has a seasonal snow removal contract with us, then you can rely on our team to clear the snow from your property so that you'll have no issues getting out or coming in. Without a seasonal contract, you may find that all snow removal services in the area are busy and may not be able to get to your neighborhood within a reasonable amount of time to make it accessible. With a seasonal contract, you'll already be on our list of properties to clear, so you won't have to call around and find someone to plow last minute.
2. Keep Properties Safe
Not clearing snow from properties can make it unsafe for anyone who is trying to get to or from homes. Snow, as you know, can be quite slippery and can also provide a challenge to climb over. As such, people visiting or anyone living in your HOA could injure themselves should they slip or trip over any snow that's collected on the pathways and driveways.
3. Prevent Property Damage
Attempting to use your own equipment to remove snow on your own can result in damage. For example, attempting to shovel snow or use snow removal equipment to remove snow could result in accidental damage to the pavement. Hiring a professional who not only has the training and experience but also the equipment to properly remove snow can help prevent property damage.
4. Save Time
Trying to remove snow on your own is incredibly time-consuming, especially if you're just going at it with a shovel. If you don't have the time to dedicate to snow removal every time it snows, then you're better off hiring a professional snow removal service to do the job for you. They'll be able to remove snow much faster as well.
5. Prevent Injuries
Even if you have lots of time on your hands and you want to remove the snow in order to save some money, you're better off hiring a professional snow removal service. This is because shoveling snow is going to leave you more prone to injury, especially as you grow tired from shoveling. And the last thing you want is to deal with expensive medical costs or possibly miss work as a result of your injuries. Here at Twin Oaks Landscape, our team is highly trained and skilled, meaning that they know how to use the proper techniques in order to prevent injuries.
6. Maintain Your Curb Appeal
Keeping the driveways and pathways clear in your HOA is a high priority and will make your neighborhood look like it's regularly maintained, which will benefit everyone's curb appeal. This is particularly important if any homeowners are trying to sell their home during the winter.
As you can see, there are a lot of reasons to take advantage of our HOA snow removal service in and around Ann Arbor, MI. For more information about our seasonal contract for snow removal, contact us at Twin Oaks Landscape today.
"We recommend Twin Oaks to any entity looking for a full-service, talented, and responsive provider."
Therese Mahoney
Secretary/Treasurer of Doral Creek Condominium Association, Ann Arbor, Michigan