December 21, 2018
Timing is everything when it comes to planning your dream landscape. And now is the time to plan. It may seem counter-intuitive to start planning for spring when temperatures start cooling, days get shorter and plants die back. However, early winter is the perfect time to think spring. In fact, planning your spring landscaping project now has some huge advantages.
Here are seven benefits of planning your landscape design now for the spring:
1. Time to Plan
Early winter planning provides a relaxed pace to work through the design process. You can take all the time you want and need to browse unlimited photos and ideas online to come up with exactly what you want out of your landscape. It also gives designers more time to work through your ideas with
you to put together a plan for you. Waiting means you could end up in a rush and not get the landscape you dreamed of.
2. Better Planning
As the leaves fall and trees, bushes and other plants go dormant, you will better be able to existing landscape and determine maintenance needs. With flowers and leaves out of the way, your yard is a blank slate. Designers can get a good look at existing plants and hardscape elements to see what can remain, be reused, or be relocated. Landscapers can also see the shape of the tree branches and evaluate the overall health of a tree to determine if it should stay or go.
3. Problems Easily Spotted
Your barren landscape can also allow landscape contractors to see if there are any existing issues around your home that need fixed. Perhaps you have water pooling at your foundation that needs to be corrected by grading away from it. Or you may have erosion that needs help from a retaining wall. The more bare the lawn and flower beds, there more easily problems that need to be corrected will be seen.
4. More Selection
Planning your spring planting ahead means a better selection for you to choose from. You can order what you want from nurseries during the off-season and it will be ready for you when you need it. Waiting until spring means it may not be able to get your plants, shrubs, and trees ordered in time. Or, you risk not being able to order at all and you will be stuck with whatever the nursery or garden center has on hand.
5. Save Money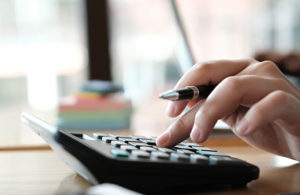 Contacting a landscape contractor in the early winter could save you money. During the off-season, they can plan more quickly and cost-effectively. Booking them before they get busy will mean you can shop around and get estimates from different companies. Once spring hits, landscapers quickly become overbooked and begin increasing bid prices.
6. Spring Color
If you want color come spring, you need to act now. Spring-blooming bulbs need a cool winter weather to go dormant and gain energy to bloom in the spring. That means spring-blooming bulbs, like tulips, must be planted in the fall. Planning your spring landscape project now will help you determine exactly where to plant the bulbs now in order to have beautiful blooms as you complete your landscaping once the winter weather breaks.
7. Earlier Job Completion
Planning in early winter means you will be ahead of the spring landscape construction rush. With your project planned and contractor in place, work on your landscape can begin as soon as the snow thaws. This is especially important if you are adding significant hardscape elements like retaining walls or large patios. If necessary, permits and plan approvals also take time. If you get your requests and designs approved early, work can start on your project sooner. It is important to remember that contractors book projects six to eight weeks in advance by the time spring hits. You will get a jump on all other projects they have scheduled and will have a completed landscape ready to enjoy with the warmer weather.
Proper planning of your spring landscape project is the key to its success. So, get to work on your project now. Make sure your planning and design work are already done by the time the ground thaws and spring arrives. You'll be at the top of your contractor's list and work will begin right away because you planned ahead. Are you ready to explore spring landscape options for your yard? Twin Oaks Landscape can help. Contact us today at 734-231-6911 to start planning the possibilities.
"We recommend Twin Oaks to any entity looking for a full-service, talented, and responsive provider."
Therese Mahoney
Secretary/Treasurer of Doral Creek Condominium Association, Ann Arbor, Michigan