Finding the Right Landscapers and Contractors to Match Your Needs
Landscaping is a great way to revitalize your home or business and really make your property look like a million bucks. Even better is the fact that it will noticeably raise the property value as well, giving you more leverage if you ever wish to sell it. However landscaping isn't something you're going to want to try and do on your own. Just like how you call a plumber to handle your plumbing problems you call landscapers and contractors to deal with your landscaping needs. Let's go over some of the qualities you'll want to look for in landscapers in Ann Arbor MI.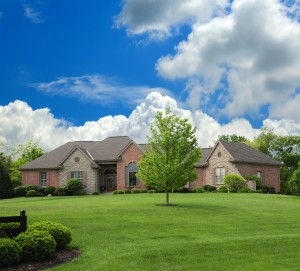 Affordability
The old saying "a penny saved is a penny earned" rings true in this situation. However, you never want to sacrifice quality for a cheaper price. Make sure you are sticking to your budget and finding a landscaping company that falls within it. It really pays to ask for up front pricing and sometimes you can even get a price quote right over the phone. In other cases the company may want to take a look at your property first to get an idea of how much work there is to be done. In any event, make sure you find that perfect balance of quality and price.
Customer Service
Being able to cut down a tree or plant bushes is an essential skill for a landscaping company but what kind of customer service experience do they offer? Take the time to look at the testimonials on a landscaping company's website to get an idea about their customer service. Also don't be afraid to call or email them to interact with them directly. Ask yourself these questions:
Do they make me feel comfortable when conversing with them?
Do they appear to be trying to meet my needs?
Are they friendly?
Time is a Factor
Landscape projects take time but you want to make sure that you are hiring a company that can get the job done in a reasonable amount of time. When speaking with a customer service representative don't just ask for a quote on the price, ask for an estimate for how long they think it will take to get the job done. Time is money after all, and you don't want to waste either. For the most part a competent landscaping company should be able to work their timetable into your schedule to ensure that everything gets done in a timely manner for your convenience.
Contact a Landscaping Company Today
If you need landscapers and contractors in Ann Arbor MI there is not time better than now to get in touch with them and begin figuring out the pricing and timetable you'll be dealing with. Landscaping takes a lot of planning so the sooner you get the details worked out and get things set up the sooner you can have the job completed and enjoy the fresh new look of your property. The landscape of your dreams could be just a phone call away.

Get your yard looking its absolute best with custom landscaping solutions from Twin Oaks. Find us online at https://www.twinoakslandscape.biz/, visit us in Ann Arbor, MI at 4100 South Maple Road, or call us at (734) 213-6911.