May 14, 2021
If you, like many homeowners, have found yourself spending more time at home, you may have found that you are using your outdoor spaces more and more. With the help of a landscape contractor, you can expand your design and living spaces into your outdoor area. With some landscape design plans, your backyard can become your favorite space at home.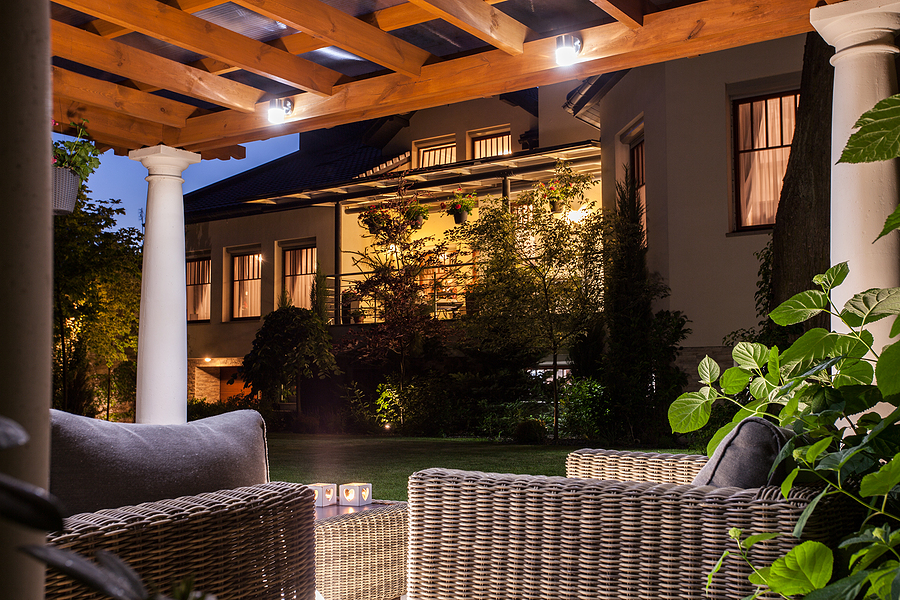 Turn an Existing Patio into an Outdoor Oasis
You may already have an existing patio, and you can use that space in your landscape design plans when you are ready to upgrade. You can turn your existing basic patio into a beautiful outdoor oasis. By adding built-in hardscapes, such as a fireplace or fire pit, a water feature, retaining walls or benches, lighting fixtures, and planting boxes. Once your landscape design plans for structural upgrades have been made, you can use furniture and décor to transform your patio into an outdoor oasis.
Add an Outdoor Kitchen
An outdoor kitchen can take your backyard from basic to amazing. If you grill throughout the seasons from spring to fall and love eating outdoors, or if you love to entertain throughout the warm months, an outdoor kitchen may be worth the investment. An outdoor kitchen can be as simple or as complex as you'd like. A countertop for food prep, closed storage, a built-in grill with a side burner, and even a refrigerator and sink are all possible-even in Michigan (with proper winterization). Depending on how you like to entertain, a brick oven, smoker, or bar are also outdoor kitchen possibilities. With an outdoor kitchen, your patio can become your favorite space to entertain family and friends.
Create Spaces for Sun and Shade
Most homeowners want areas where they can enjoy the sun as well as areas where they can get some relief from the sun. Creating spaces designed for sun and shade can help ensure that you will always have a place to be comfortable. A landscape contractor can help you with your landscape design plans and define different areas using hardscaping and landscaping together. Awnings, arbors, and pergolas can create defined shady areas, while paths leading to seating areas with full sun can provide your family with a place to soak up some vitamin D.
Create Privacy with Your Landscape Design Plans
Your property will feel more like an oasis if you have a sense of privacy. While fences are the usual solutions to backyard privacy, they can also make an area feel closed in. Garden walls, lattice, landscaping, pergolas, and other hardscaping structures can define your outdoor spaces and create areas of privacy from neighboring homes without feeling like you have closed your family in. Many homeowners choose to use hardscapes to define certain areas of their property and enclose those spaces to create privacy while allowing the majority of the property to stay open. When you speak to your landscape contractor about your needs, they can assist you with landscape design plans that balance the desire for privacy with the need for openness.
Most homeowners know what they like, but knowing where to start can be overwhelming. A landscape design contractor can listen to your wants and needs, assess your property, and create a landscape design that is just right for you and your family. With the right contractor and plans, your backyard can go from boring to beautiful in a matter of weeks. Contact Twin Oaks Landscape to learn more about our landscape design services and let's talk about all the possibilities your backyard can be.
"We recommend Twin Oaks to any entity looking for a full-service, talented, and responsive provider."
Therese Mahoney
Secretary/Treasurer of Doral Creek Condominium Association, Ann Arbor, Michigan