August 8, 2015
If you spend a lot of time outside with your family and friends, you'll want adequate landscape lighting so you don't have to take the party inside once the sun goes down. Landscape lighting in Ann Arbor MI comes with a host of benefits. From keeping you safe and secure to providing more opportunities for entertaining at home, exterior lighting is something you shouldn't pass up.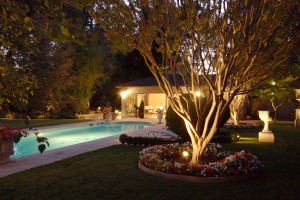 Safety
Safety is likely your number one concern, especially if you live with other people or have a family at home. Landscape lighting can add safety to your home's exterior in various ways. When walkways are lit, your family and visitors will be able to safely navigate the area. With zone lighting, different sections of the yard, including the patio, pool or garden, can be illuminated. Entryways, driveways, sidewalks and garages can also be lit to prevent accidents. The more lights you have outside, the safer you'll be.
Security
On top of safety, outdoor lighting will also give you a sense of security:
• Well-lit landscapes show that you maintain your home and that you care about your property. This discourages people from trespassing.
• When you're inside, you'll be able to see what's going on outside just by turning the exterior lights on.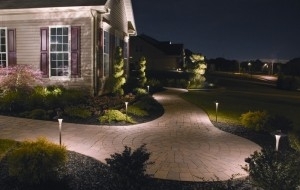 • You can also install motion-activated lighting, which will deter burglars from getting too close to your home. It's also helpful for your family members to walk through a well-lit driveway or home.
• Boundary lighting is also useful for showing where your property extends to.
Usability
When you have outdoor lighting in Ann Arbor MI, you can get more use out of your home. Your deck or patio can be used in the evening. Ambiance is improved when you can see where you're going and what you're doing, not to mention the people who you're spending time with. If you have outdoor lighting near your pool, you and your kids can go swimming in the evening. Ultimately, outdoor lighting will make you feel like you can get more out of property no matter what time of night it is.
Esthetics
Sometimes, lighting units can even be attractive and add to the esthetic of your landscaping. Decorative lighting isn't just functional – it's great for the appearance of your home, too. This is a great way to direct the eye to certain parts of your landscaping, like your garden. Mood lighting doesn't have to be functional at all, but instead can serve only to softly highlight different parts of the exterior of your home.
Curb Appeal
If you're hoping to improve curb appeal, like when you're trying to sell your home, outdoor lighting is a big help. If potential buyers want to check out your home in t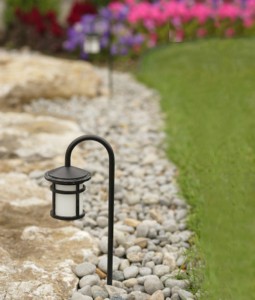 he evening, they can drive by and see how nice it looks at night. Exterior lighting makes your home look warm and inviting. It also shows that you care for your home and that you take pride in its appearance.
Keep your lawn looking beautiful with maintenance services from Twin Oaks Landscape. Find us online at https://www.twinoakslandscape.biz/, visit us in Ann Arbor, MI at 4100 South Maple Road, or call us at (734) 213-6911.
"We recommend Twin Oaks to any entity looking for a full-service, talented, and responsive provider."
Therese Mahoney
Secretary/Treasurer of Doral Creek Condominium Association, Ann Arbor, Michigan