March 15, 2023
It feels like winter just got going, yet it's already time to schedule your irrigation system start up. While many homeowners consider maintaining irrigation systems themselves, timing is crucial and there are many aspects of irrigation system repair that can be missed if you don't know what to look for. Waiting to contact the professionals on a need-to basis isn't the most efficient way to keep your irrigation system functioning at its best. Your system was an investment, and hiring an irrigation system specialist to maintain it may extend the life of your system.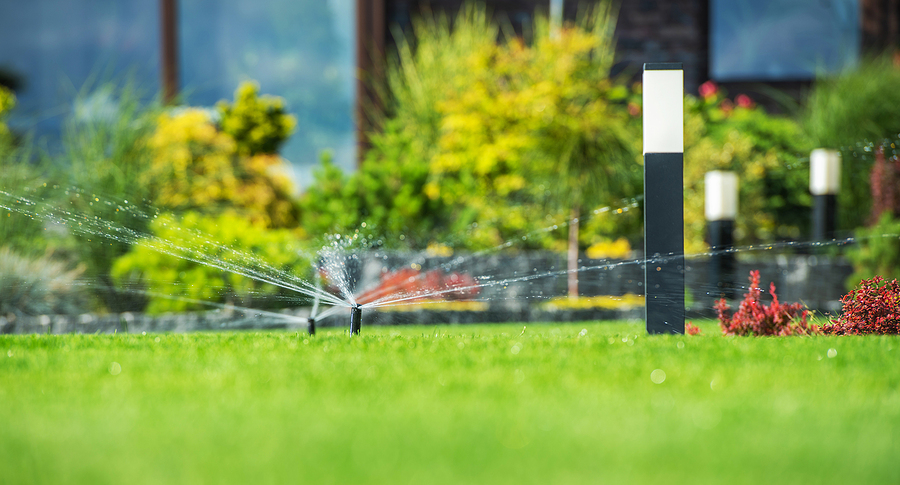 Spring System Start-Up
The best time of year to start your sprinkler system can vary depending on the weather from year to year. The ultimate decision of when to start your system comes down to frost. It's best to wait until the temperatures consistently remain above freezing overnight. You want to make sure that you don't start your system until the risk of a hard frost has passed, as a hard frost can cause serious damage once the system is on. In this region, that typically means sometime between mid-April to late-May. The professionals know how to monitor the weather and will schedule your start-up for the optimal time.
Benefits of Hiring a Professional For Sprinkler System Start Up
It is possible to do your own sprinkler irrigation system start-up and maintenance, especially if there are no obvious issues. However, many homeowners won't recognize potential issues right away, and even if they recognize that something isn't functioning right, they likely won't know what to do about it.
Starting the system isn't simply done by flipping a switch. Starting the system can be difficult to monitor as pressure builds up, and then, once the system is ready, every different zone must be activated and monitored manually for damage sustained to any of the heads or lines over the winter. For this reason, hiring a professional to do your sprinkler irrigation system start up is a smart idea. This will take the worry out of your hands and allow the experts, with extensive experience and knowledge, to handle your system and monitor for any potential issues.
The professionals know exactly what they are looking for and how to handle any issues that may arise. Identifying and remediation of issues as soon as they are discovered will save you from costly repair bills or high water bills caused by a leaky system later on.
The Time for Irrigation System Repair is Early in the Season
Problems are most easily identified when the system is started up after the winter. This is when you can easily check for leaks, broken heads, and cracked lines. If your system needs repair, the best time to do it is in the spring. It's important to address any issues that need repaired as early as possible. A professional will know what to do if a problem is detected, and can handle the repair right away before the heat of the season is underway. If a repair is not addressed at start-up, it will often turn into a much more substantial and costly repair.
While you can start your system yourself in the spring, hiring a professional for spring start-up, maintenance, and shut-down in the fall will make your system even more efficient and will help it last longer. Scheduling your irrigation system start-up now will ensure that you are on the schedule and will be ready to go when spring begins. Twin Oaks Landscape has the skills, knowledge, and experience necessary to help you keep your irrigation system running smoothly. Contact us today to learn more about our irrigation system maintenance program.
"We recommend Twin Oaks to any entity looking for a full-service, talented, and responsive provider."
Therese Mahoney
Secretary/Treasurer of Doral Creek Condominium Association, Ann Arbor, Michigan