January 18, 2022
Your lawn is a huge part of your curb appeal. A well-cared for property can speak volumes about the care you take in maintaining your home, and the way your grass looks contributes to this ideal. Having a lawn worthy of neighborhood envy takes a lot of time and effort. There's also quite a bit of knowledge that goes into keeping a healthy lawn. Unless you enjoy researching and learning about how to care for your lawn and have ample time to invest in doing so, you may be looking for alternative ways to have a great lawn without any of the responsibility.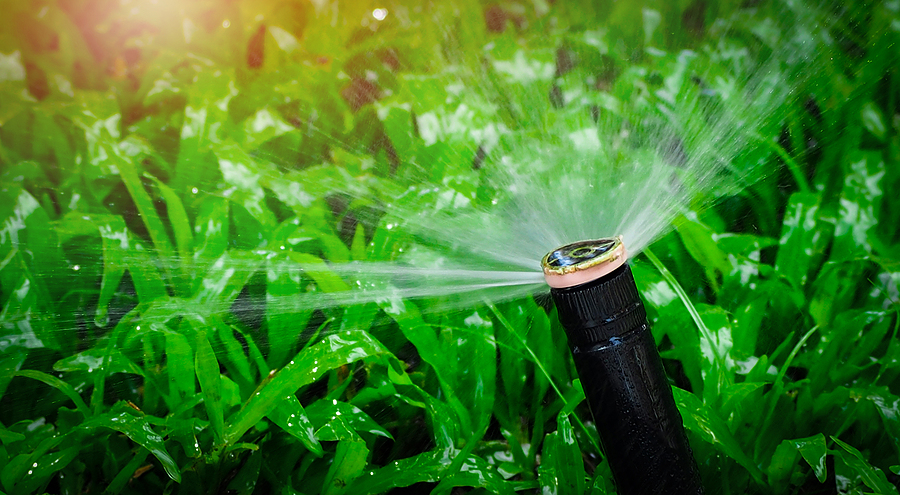 Benefits of a Lawn Sprinkler System
If you are presently watering your lawn manually, and you're still not seeing the results you want to see, it might be time to reassess your watering routine. An automatic lawn irrigation system can play a vital role in the upkeep of your lawn with minimal effort.
Distributes water efficiently and evenly.
Automated timers allow you to set the system to water your lawn at dawn when less evaporation occurs.
Distributes water precisely.
Saves time by relieving you of manually watering your lawn.
Sensors know if your lawn needs watered, so if it's raining or has been raining, your system won't turn on and overwater, which leads to waste and higher water bills.
Benefits of Installing a Lawn Sprinkler System
The benefits of installing a lawn irrigation system will be visible within a few weeks of installation.
Even grass growth.
Springy, healthy blades of grass.
Consistent color throughout your lawn.
Greater soil health.
Reduction in fungi and weeds.
Besides the above, a lawn irrigation system helps you prevent unnecessary costs associated with poorly maintained lawns. Installing a lawn sprinkler system pays for itself within a short period of time when you consider the water cost savings and the time you save in not having to manually water your lawn, freeing you to enjoy other activities.
When your lawn looks lush and green, it lends a surreal beauty to your home, increases the value, and if you're planning on selling your home it will definitely help in marketing your property. Potential buyers will find value in having a lawn irrigation system already installed because they won't have to worry about installing a system themselves or watering the lawn to maintain its beauty after the sale.
Remember, a lawn sprinkler system is more than just a distributor of water to your lawn. It has the potential to transform your lawn and home into a thing of beauty, envied by others, and can also save you a lot of time and money in the long run.
Leave it to the Professionals
You'll likely find a lot of information out there about installing lawn irrigation systems yourself, and while it is possible to do so, it's best to hire a landscape company to do it for you. There are a lot of things that can go wrong, and without the knowledge and experience required, you could end up with grading issues, water pooling in areas of your lawn, or leaks and other problems you might not know how to fix. Twin Oaks Landscape has a knowledgeable team of experts who know how to install lawn irrigation systems, and what to do when problems arise. If you've been thinking about installing a sprinkler system as a low maintenance way to enhance the look of your property, contact us today.
"We recommend Twin Oaks to any entity looking for a full-service, talented, and responsive provider."
Therese Mahoney
Secretary/Treasurer of Doral Creek Condominium Association, Ann Arbor, Michigan