April 1, 2020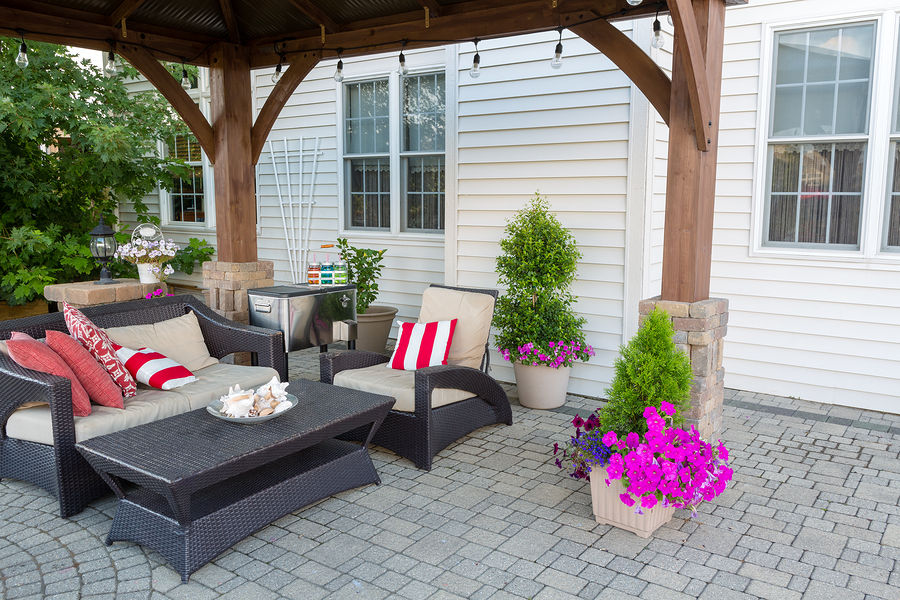 After a long winter of hibernation, it feels good to step outside and start focusing on the outdoor spaces. Early spring is the best time to think about features you'd like to add, plan the project, and talk to a landscape contractor about making those plans come to life. The earlier you begin your project, the more time you'll have to enjoy your upgraded outdoor living space once the warm weather moves in.
What is Involved in Landscape Design Plans?
Landscape design is like a floor plan for your yard. Rather than placing furniture and features in your home, a landscape design lets you work with natural elements, like flowers, shrubs, and trees. Visual interest can then be added with man-made elements like furniture, stonework, and other features. Early spring is the time to start envisioning what your outdoor space could be. You can balance the various elements you have with what you want. When you have a vision, you can speak to a landscape contractor about how to make that vision come to fruition.
Features to Consider Adding
Depending on your property, you may want to add different elements to highlight your space. New trees and plants can add richness and depth to your property. Adding stone elements, like patios, walkways, retaining walls, and fire pits can help define spaces and provide gathering areas for outdoor entertaining. Furniture, outdoor kitchen spaces, and water features will allow you to take your living outside during warm weather. When researching these features, look into how they will fit into your overall budget, and talk to a landscape contractor about how to get the most impact for your dollar.
The Impact of an Outdoor Living Space
Moving your entertaining and leisure activities into an outdoor living space will add more living space to your home. You'll have more space to spread out and retreat in the warm months, and space to host gatherings in the long evenings. When it comes to adding value to your home, outdoor living spaces offer a high return on investment when it comes to list prices for home sales.
While this can certainly be an expensive investment, it can be done within many budgets. The most important step to take is speaking with a landscape contractor. They can advise you in the best way to proceed. Get started early so you can spend the warm months enjoying the outdoors in the comfort of your own outdoor living space. Let's talk about your plans today! Contact Twin Oaks Landscape for information on how we can assist you with your landscape design plan.
"We recommend Twin Oaks to any entity looking for a full-service, talented, and responsive provider."
Therese Mahoney
Secretary/Treasurer of Doral Creek Condominium Association, Ann Arbor, Michigan