October 14, 2021
Does your lovely lawn look like a muddy pond after a rainstorm? Do the puddles and soggy mess stick around for days after the rain is long over?
The Ann Arbor area is full of clay soil. Unfortunately, clay soil presents a real landscape challenge. Not only does it deflect water like a rubber seal, when it does absorb water, it can take a very long time for it to dry out. This causes the turf of your lawn to essentially float on top of the water the clay cannot absorb. Unless the slope of your property allows the water to drain off or you have installed the right drainage solutions, you'll have a soggy lawn and persistent puddles all season.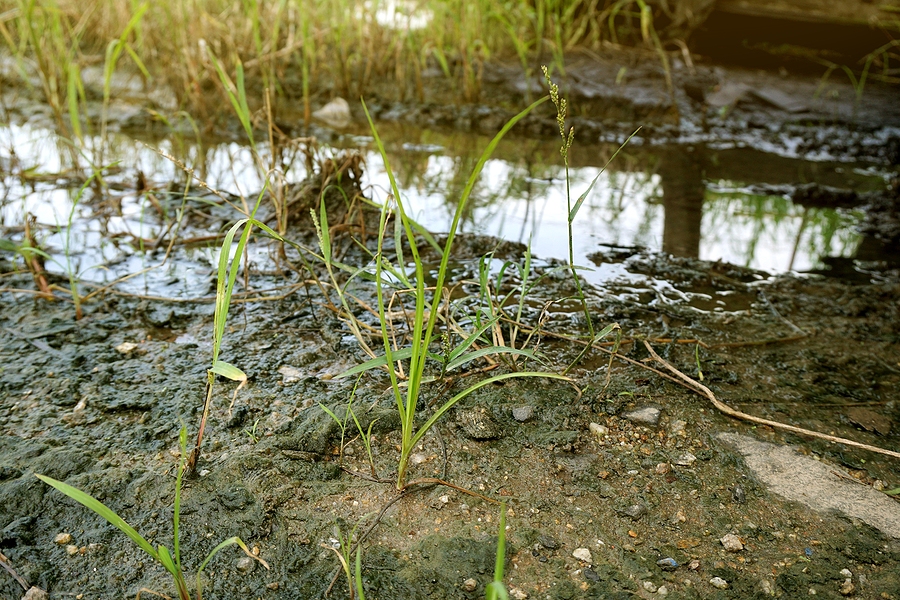 It is almost impossible to amend clay soil to a level where it will alleviate drainage issues. The only viable solution is to simply work around it by installing appropriate, permanent drainage solutions.
Fixing Drainage with a Professional Drainage Contractor
There are many factors that contribute to drainage issues. A professional drainage contractor will assess your unique situation and determine what you need to resolve the problem permanently.
There are no quick fixes to a drainage problem. A drainage professional will install the right solutions that will protect your lawn and your home from damage created by excess water for many years to come.
Most drainage solutions require equipment and the installation of a variety of hardscape and engineered solutions that require specific skills and years of professional experience.
What Permanent Solutions Are Possible For My Drainage Problems?
When properly designed, drainage solutions will not only remove the excess water from your lawn, but they will enhance your landscape and protect your home and hardscapes from water damage.
Your drainage contractor may install french drains to capture excess water and move it away from structures where it could cause damage, like around foundations. Essentially shallow ditches filled with stone or perforated pipe and stone, french drains effectively resolve drainage issues.
If the drainage problems are limited to your yard, your drainage contractor may recommend re-grading the space. A professionally designed re-grading project ensures that the water moves away from your foundation and does not cause it to pool in another area of your lawn.
A dry creek bed is another solution that will add an attractive landscape feature to your property while helping collect and direct excess water away from your lawn and home.
If the problem is significant, your contractor may need to install permanent drains to collect excess water and direct it into storm drains on the street.
Getting Rid of Standing Water In Your Lawn
Your first call should be to an experienced drainage and landscape contractor like Twin Oaks Landscape. It's important to choose a contractor who understands the soil and weather patterns common to your area who also has experience working with clay soils. This will ensure you have the right solution for your problem and one that will last for many years.
The professional staff at Twin Oaks Landscape will come to your home to assess the drainage issues and determine the causes. They will recommend solutions that address all of the problems and create a comprehensive plan to resolve them, including regular management services that will help reduce excess water and maintain the beauty and effectiveness of any installation you put in place.
Finding the right professional is key to protecting your property from excess water damage over time and getting rid of that soggy mess once and for all. Contact Twin Oaks Landscape today to get started.
"We recommend Twin Oaks to any entity looking for a full-service, talented, and responsive provider."
Therese Mahoney
Secretary/Treasurer of Doral Creek Condominium Association, Ann Arbor, Michigan