October 28, 2020
When you have an unused space in a small yard, finding the right way to use it can make a big impact on the overall look of your property. When creating a landscape design, there are certain spaces that can be a challenge. Underneath an existing deck can be one of those spaces. Grass won't grow well, and the space has the potential to look unfinished. With our help, these clients were able to take an unused space and turn it into a beautiful and functional outdoor living area.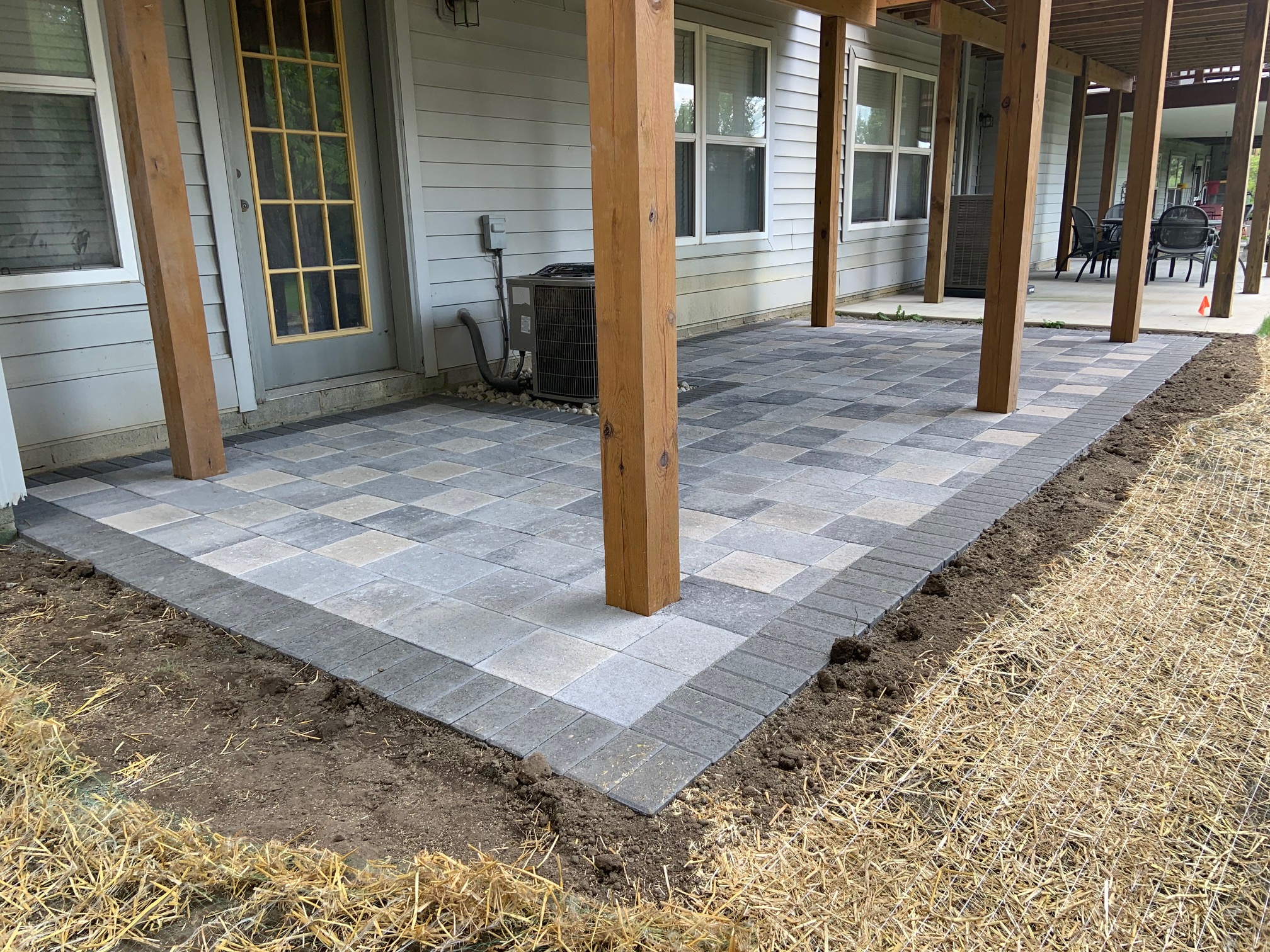 Project Overview
These Ann Arbor homeowners had an unused space below their deck. Since this space was the walkout landing from their basement level, they wanted to use this area as an additional outdoor living space.
This family found Twin Oaks Landscape via a web search and spoke with our experts for the best way to update this space and add an outdoor living area on the lower level of their home to use in conjunction with their existing deck. With limited outdoor space, it was important to this family to maximize the space they had to work with. The solution was a patio underneath the existing deck, which connected the lower level entrance to the landscaping.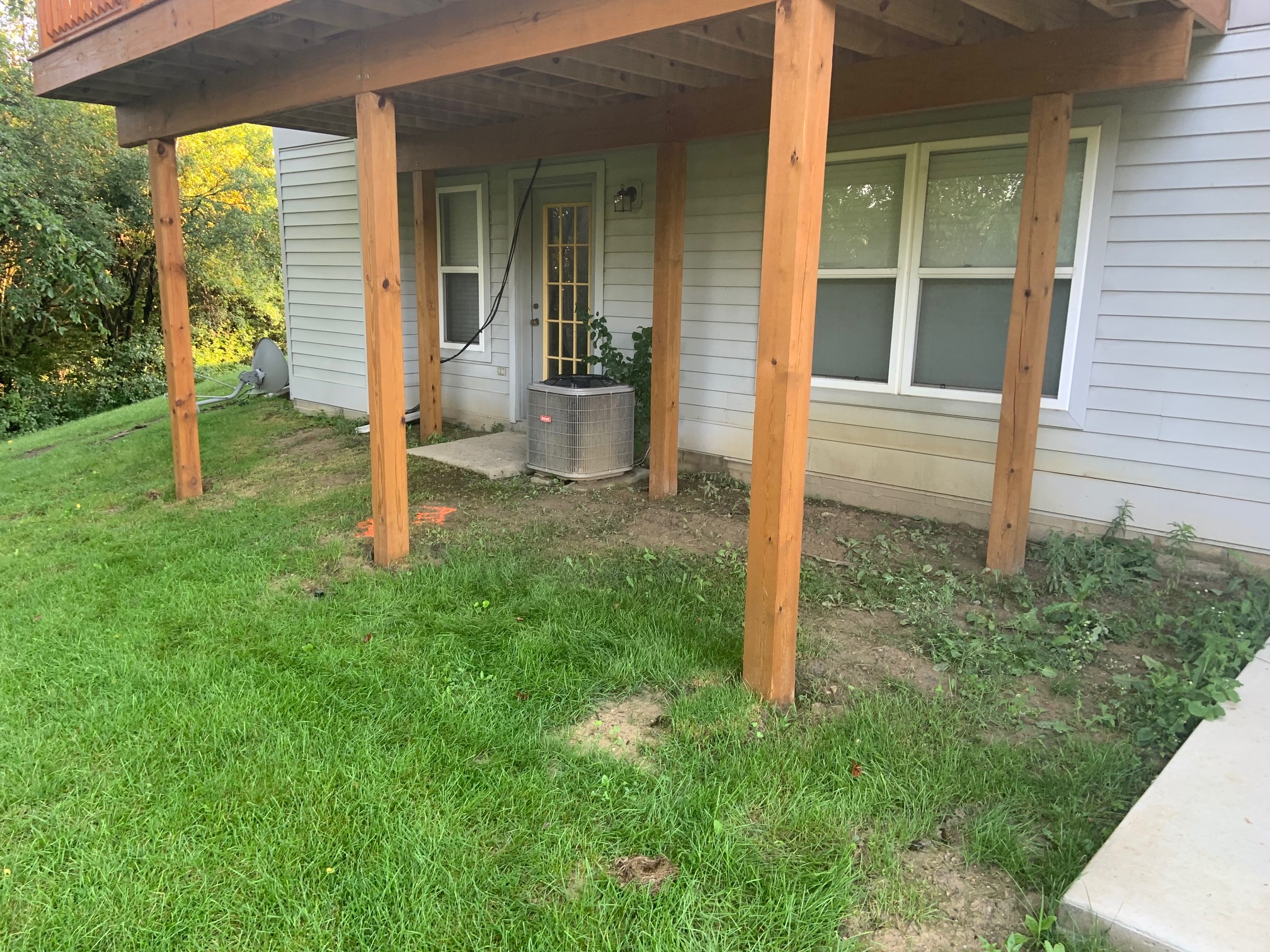 How it Was Made
Our landscape experts used Fendt Harborstone Pavers in Sterling Smoke solder coursed with Fendt Hollandstone 4×8 slate pavers to make the 30'x12' patio.
This project was completed in the summer of 2020.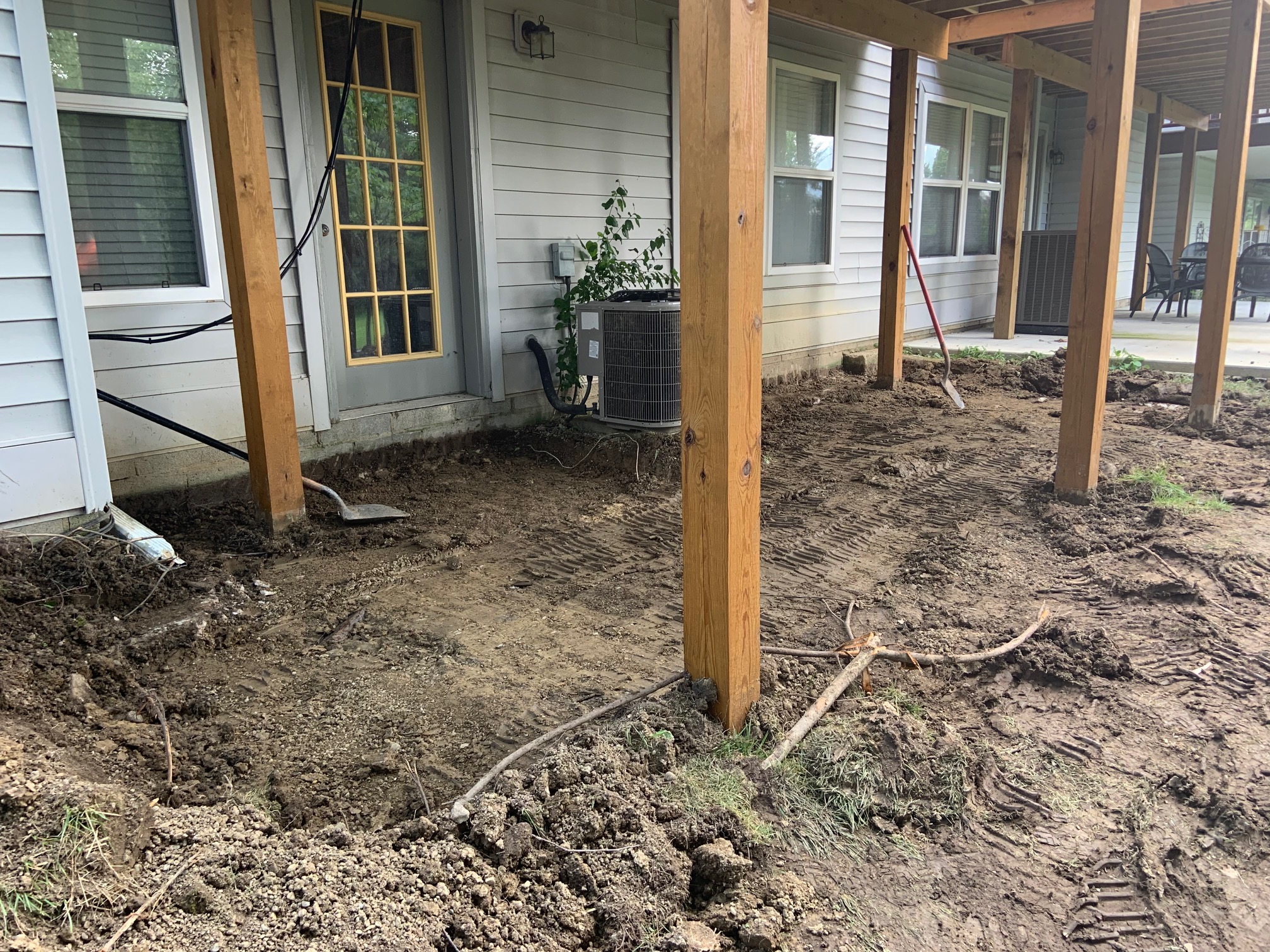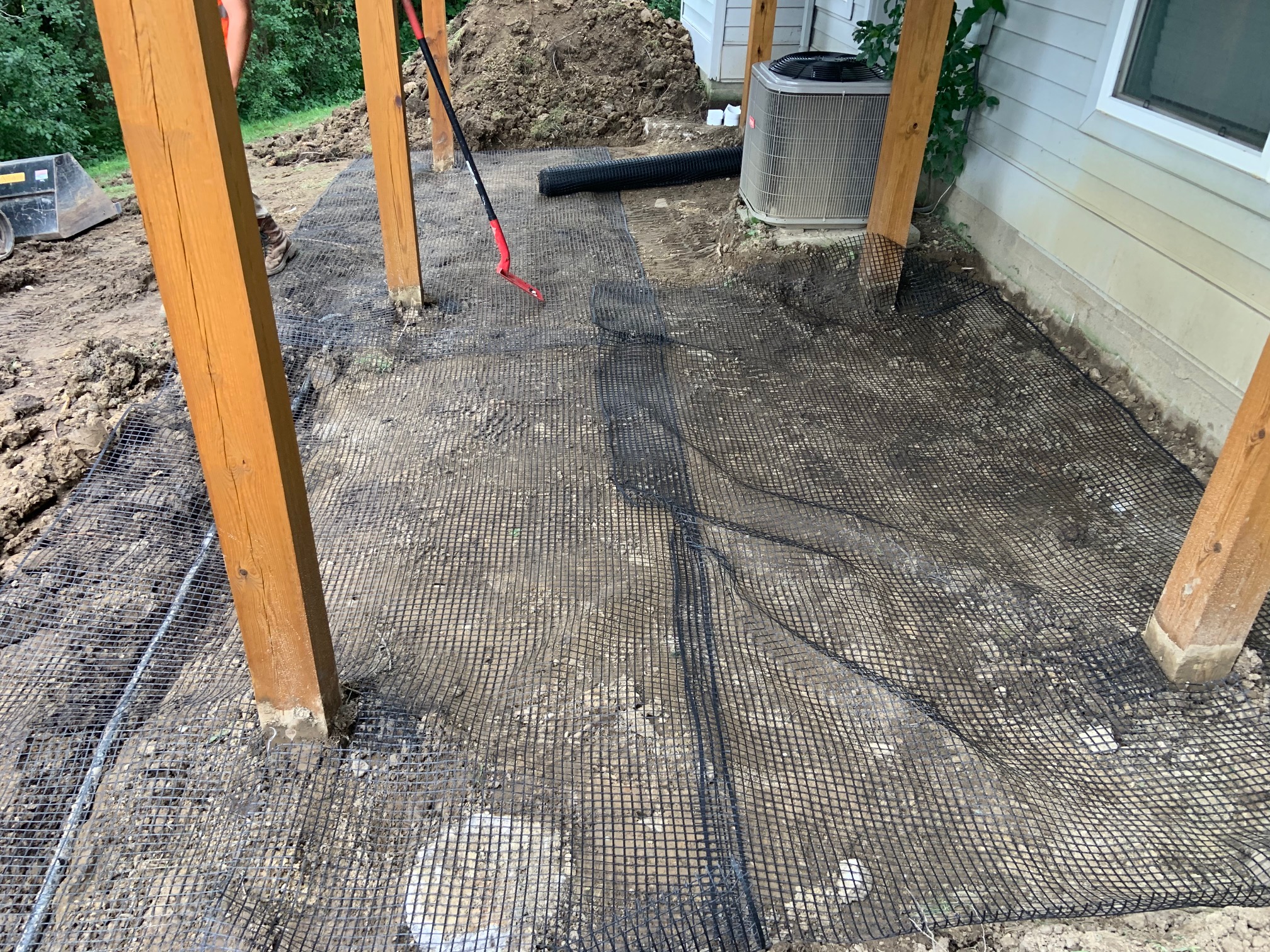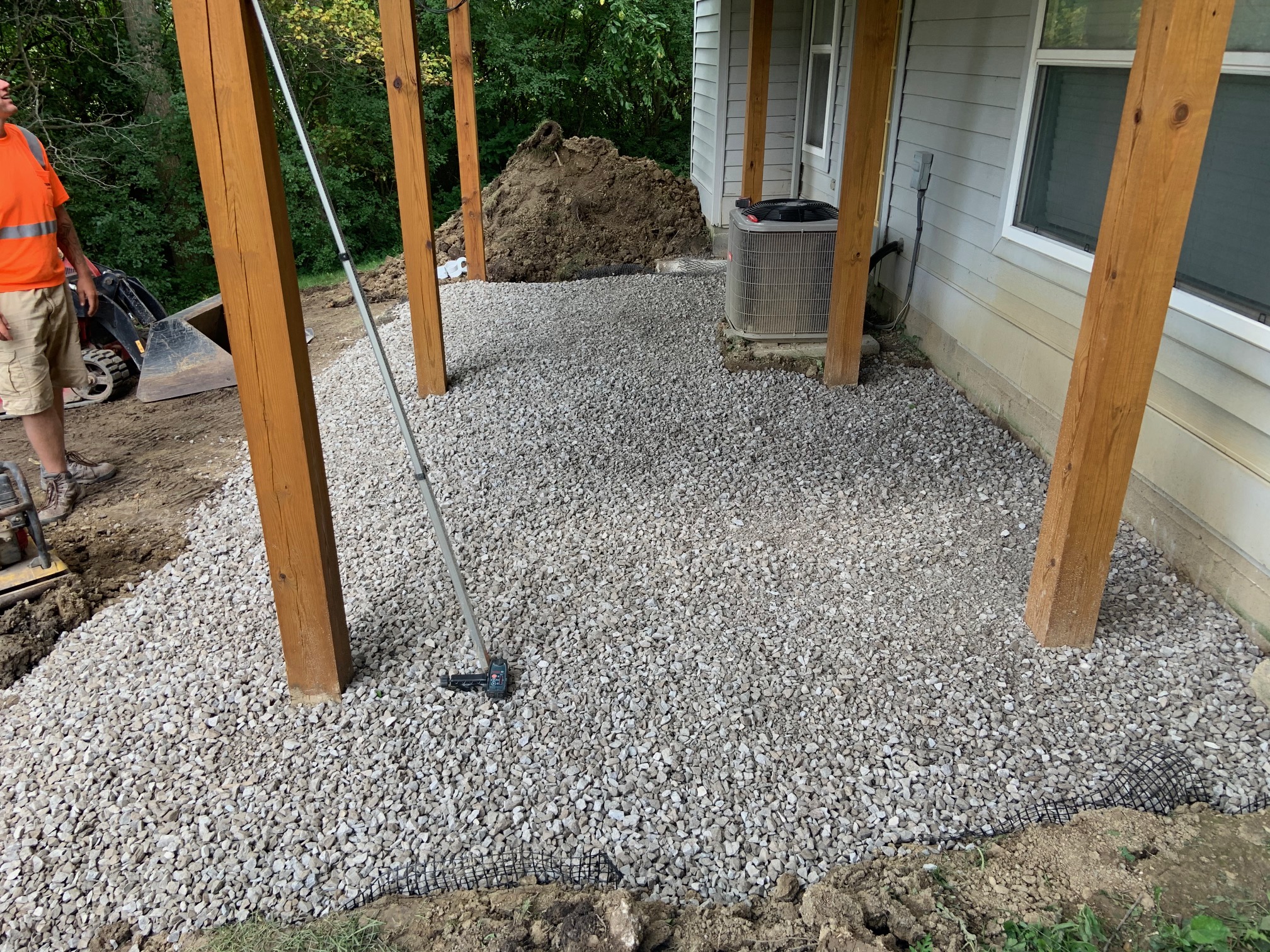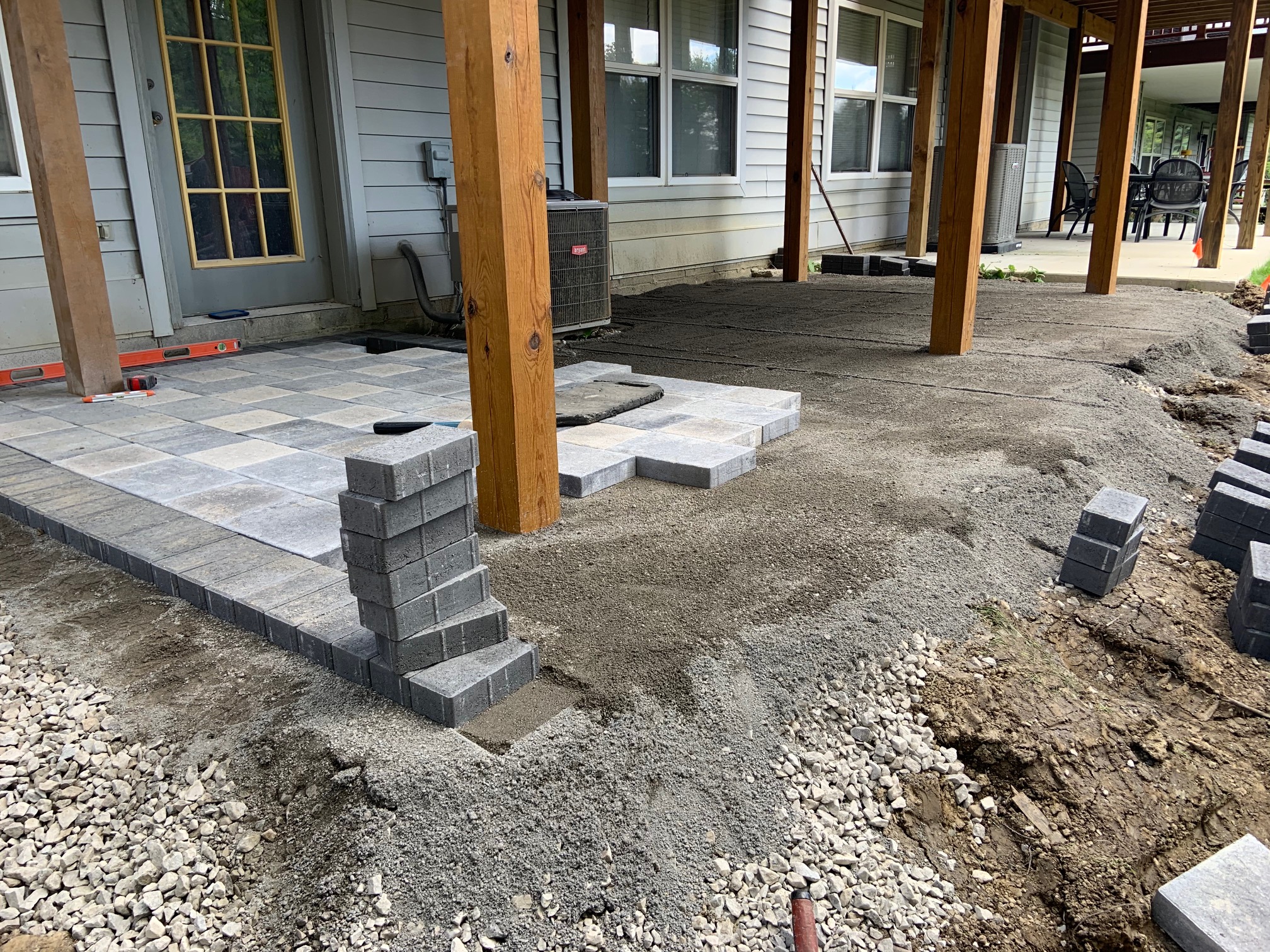 Our team began with a dig out of the area. Downspout diversion was addressed to prevent water runoff from destroying the patio.
A geogrid installation was laid down in the area to reinforce the soil. The geogrid stabilizes the soil and increases the stability of the pavers.
Compacted angular limestone was laid on top of the geogrid. Slag sand was leveled off for a positive grade away from the home to minimize any chances of runoff.
Pavers were installed over the top of the limestone base.
Finally, polysand was compacted and watered into pavers to finish the patio.
Final Patio
This family is happy with the final product and are enjoying the fall outdoors on their new paver patio. Twin Oaks Landscape is proud to be part of this project that helped a local family convert unused outdoor living space to enjoy their backyard even more. We'd love to help you too. Contact us today to talk about creating some living spaces in your backyard.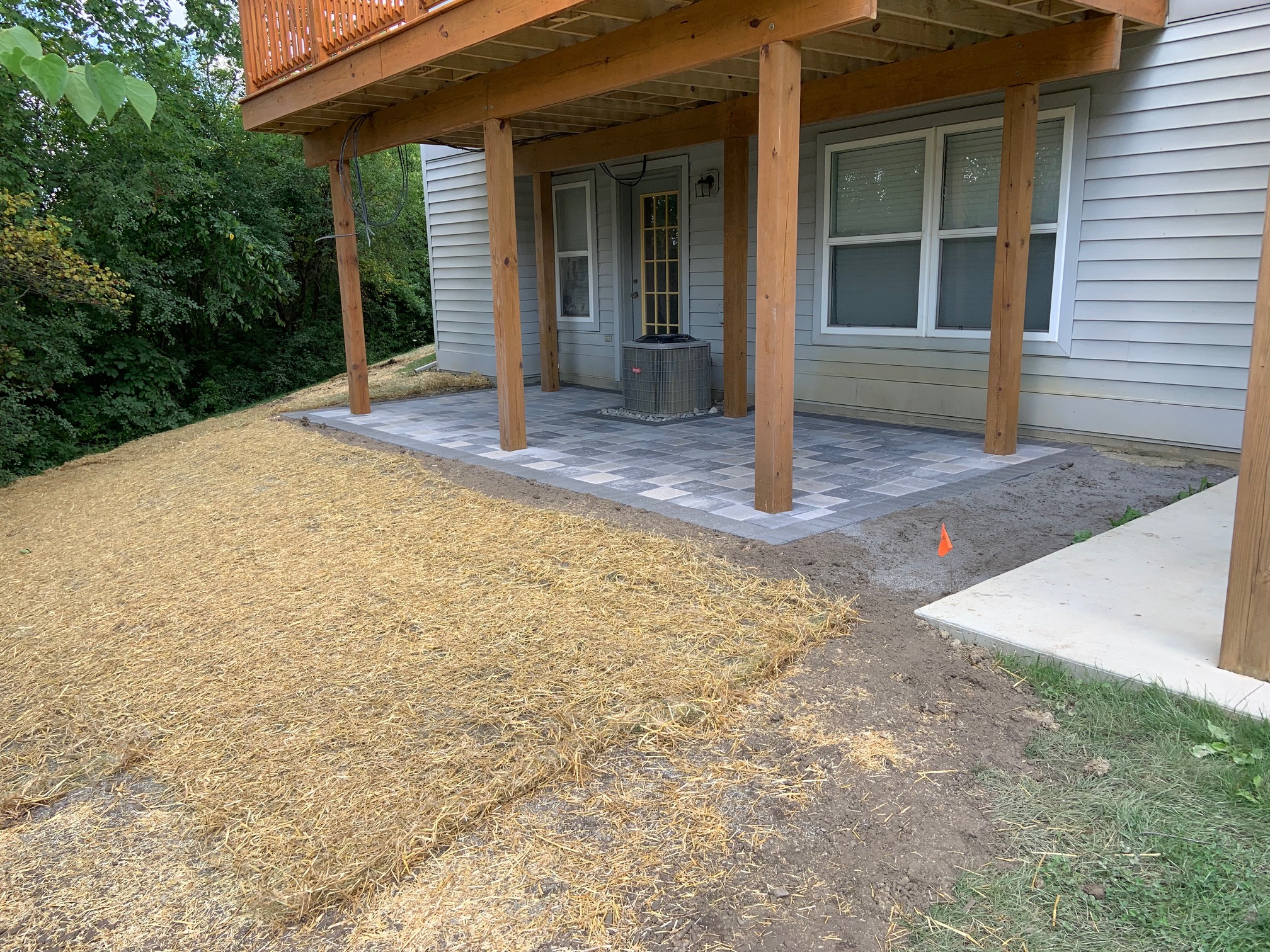 "We recommend Twin Oaks to any entity looking for a full-service, talented, and responsive provider."
Therese Mahoney
Secretary/Treasurer of Doral Creek Condominium Association, Ann Arbor, Michigan