June 20, 2019
There's no question that a backyard patio gives you and your family a functional and inviting outdoor living space during spring, summer, and fall. If you've been considering installing a new patio, or even renovating an existing outdoor living space, here are some factors to consider when choosing a design and materials.
1. Form and Function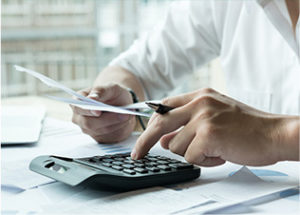 The first thing that you need to consider before beginning construction is how much room you have to work with, and how big of a patio you want. Will you be entertaining family and friends multiple times a year, or do you desire something more intimate that gives you privacy for quiet alone time? Consider any patio furniture that you will be incorporating to ensure you're designing a patio that fits your lifestyle.
Knowing what your patio will be used for goes a long way towards determining how big it needs to be and where it will be located. This will also give you a better idea of what you should consider for budget and materials.
Once you've got an idea in your head, it's important to stake out the area of the patio, and watch that space for a few days. Sunlight and shade, and how your projected space integrates with the rest of the backyard are all important things to consider. If your chosen patio location gets non-stop sun during the day, perhaps you need to consider a pergola or a permanent roof to give you some shade.
2. Accenting Your Patio
After determining size and location, it's important to consider how you will accent the patio. Will you be landscaping the area around the patio, adding accent or functional lighting, or using it as a dining or cooking space? Those are all things to consider before the first stone is laid. Running electrical lines or water to the patio will be easier to do during construction.
It's also important to include any of those costs in your initial budget. Landscape materials, patio furniture, or a grill are all items that can eat a big chunk out of your patio budget.
3. Choosing Materials
Your budget may have a big say in the materials you use for your outdoor patio, but you also need to consider the house it will be attached to. You should strive to keep the patio as a natural extension of your home, meaning color, material, and textures should all match. If you are planning the patio to be in a location that's not directly adjacent to your home, then consider the natural elements that surround that spot, and how to blend with them as perfectly as possible.
4. Maintenance
Though it may seem far off when you are in the initial construction stages, you also need to bear in mind the amount and type of maintenance that your patio will require down the road. Michigan weather can do a number on outdoor surfaces; keeping your patio protected from those elements is the best way to preserve it in all its glory. Some patio materials may hold up well against those elements, or even be accentuated by it.
Natural stone like granite, marble, limestone, and slate may not need much care, but less durable materials may need sealing every couple years. Take that maintenance into consideration when choosing what materials to use for your patio.
When it comes time to install your new backyard patio, don't go it alone. Contact our team of hardscape professionals that have put together some of the best outdoor living spaces in the Ann Arbor area.
"We recommend Twin Oaks to any entity looking for a full-service, talented, and responsive provider."
Therese Mahoney
Secretary/Treasurer of Doral Creek Condominium Association, Ann Arbor, Michigan