August 24, 2023
It's no secret that maintaining the landscaping of your commercial property is important for safety and curb appeal. A well-maintained property indicates to the surrounding businesses and customers who visit your property that you care about keeping things well maintained. When it's time to prepare your property for the dormant season, there is a long list of tasks to get your property cleaned up, prepared for harsh weather, and ready to grow again early in the spring.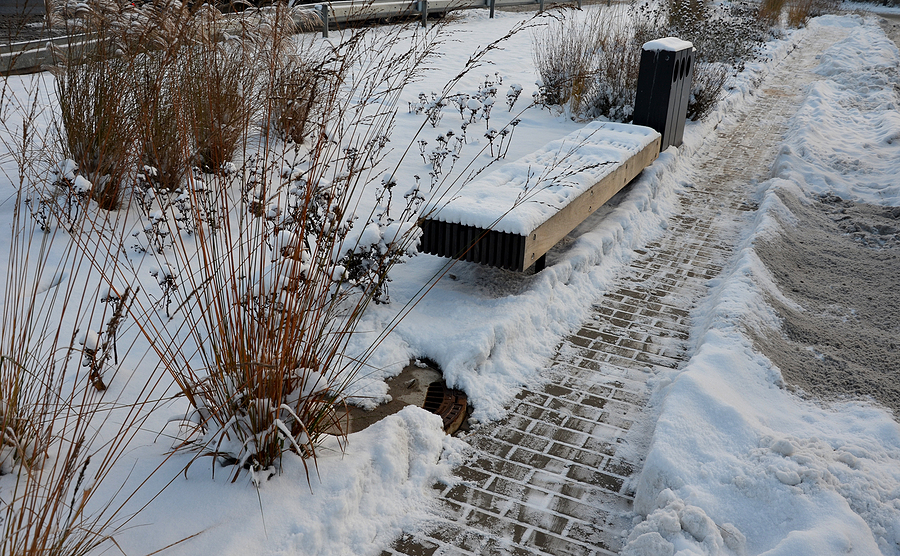 Benefits of an All-Inclusive Landscape Maintenance Service
An all-inclusive landscape maintenance contract will ensure that your property is prepared as the seasons – and your landscaping maintenance needs – change. During the growing season in the spring and summer, the benefits of a landscape maintenance service plan are obvious. Your grass and landscaping will be kept up and professional. But when it comes to preparing your commercial property for fall and winter, a landscape maintenance service can be just as important. They will handle your fall clean-up of beds and plantings, give your grassy areas a final mow, and perform the other yearly tasks, such as aeration, over-seeding, and fertilization that will produce healthy growth in the spring.
You Need to Prepare to Keep Your Property Safe in Winter Weather
If you have an all-inclusive landscape contract with a provider like Twin Oaks Landscape, you will have snow and ice removal available as part of your contract. With a contract, plowing, salting, and other snow and ice removal will be automatically taken care of, which is a huge benefit for the businesses within your commercial property. Rather than scrambling when it snows and adding snow removal to your seasonal budget, you will have consistency in both your budget and your snow removal expectations. Your commercial property will stay safe all winter long, keeping you safe from accidents and potential legal action.
Preparing for the Dormant Season Makes for a Beautiful Spring
When your property is prepared, your grass and landscaping will be ready to handle the harsh winter. Mulch will need to be turned over and annuals will be removed. Winter pruning of perennials makes shrubs, perennial flowers, and trees healthier. Shrubs and trees can be wrapped for protection. Bulbs will be planted in garden beds. When you take care of these tasks in the fall, your landscaping is ready to grow when the temperatures warm up. The plant debris of the previous year will be gone and the plants will be healthy and ready to grow again.
Irrigation System Maintenance
The fall preparation for your commercial property should include irrigation system maintenance and shut off. Having a landscape contractor handle your irrigation system maintenance can help by taking the stress out of knowing when to schedule your system shut down and ensuring that the system is shut down correctly and thoroughly. If your irrigation system shut down happens too late, it can cause damage within the system components as residual water freezes and expands. When you have irrigation system maintenance, your fall irrigation tasks will all be handled and your property will be prepared for the dormant season.
An all-inclusive landscape maintenance service demonstrates the commitment you have to keeping your commercial property up to a high standard. Rather than scheduling and managing all the different tasks as they come, you can trust that everything will be handled on time and professionally. To learn more about our all inclusive landscape maintenance plans for your commercial property, contact Twin Oaks Landscape today!
"We recommend Twin Oaks to any entity looking for a full-service, talented, and responsive provider."
Therese Mahoney
Secretary/Treasurer of Doral Creek Condominium Association, Ann Arbor, Michigan