July 28, 2023
Mowing your lawn is a time-consuming task nobody wants to do. But the truth is, it's a key part of caring for your lawn and keeping it healthy. If you let it grow too long, it will look unkempt, and the grass will become less healthy. As a result, you'll have to spend more time and money repairing or replacing your lawn. Fortunately, you can hire a professional landscape maintenance service to ensure that your lawn is mowed regularly and correctly to help keep it healthy and green.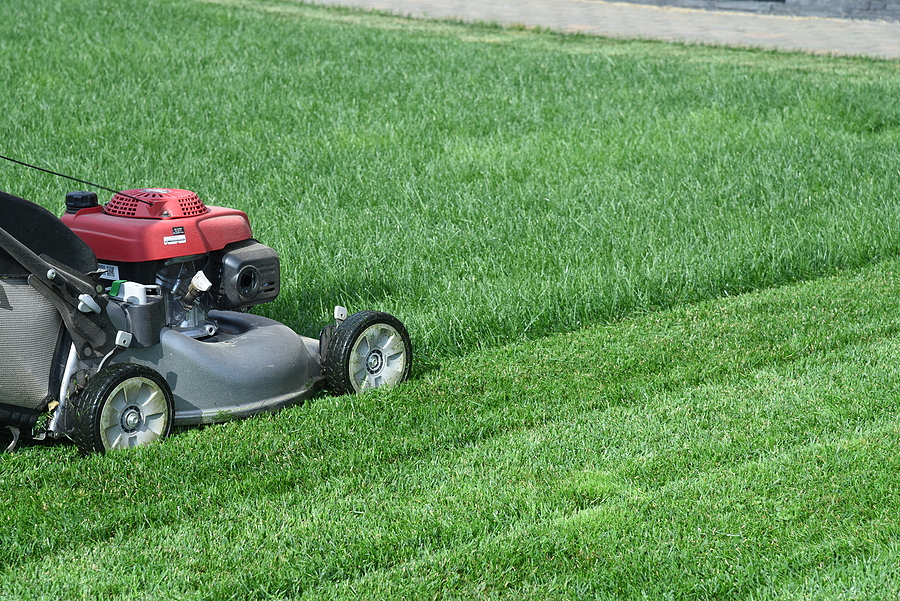 The Benefits of Mowing Your Lawn
Maintain your curb appeal: Regularly mowing your lawn can keep it looking neat and tidy, improving the visual appeal of your property. If you let it grow too long, it can quickly become overgrown and unkempt, making it look unattractive.

Reduce weed growth: Mowing your lawn regularly helps to reduce the number of weeds that grow in it. This is because when the grass is kept trimmed, there's less room for weed growth and fewer weed seeds present.

Reduce Disease: Overgrown lawns are more prone to disease and pests since they provide a perfect environment for them to thrive. Keeping your lawn mowed can help reduce the presence of these pests and diseases.

Encourage stronger, healthier growth: Regularly mowing your lawn ensures that it receives enough light, air, and nutrients to help it stay healthy and strong. This will also help to prevent overpopulation since too much grass can cause issues with overcrowding.

Maintain grass strength: If your grass grows too long, it can weaken, leading to issues like thatch buildup. Keeping your lawn mowed at the right height will help ensure that it stays strong and healthy.
The Benefits of Using a Professional Landscape Maintenance Service
Mowing your lawn regularly is a time-consuming process. Hiring a professional landscaping service can certainly help you save time; however, there are other benefits to using a professional service as well, including:
Expert advice: Professional landscape maintenance services are experienced in caring for lawns and can provide expert advice on how to keep your lawn looking its best.

Improvements: Professional landscapers have access to the latest tools, technology, and products that can help improve your lawn's health. This includes treatments like aeration, seeding, and fertilization to keep your lawn healthy and vigorous.

Preventive maintenance: Professional landscape maintenance services can help prevent potential problems before they become serious. This includes regular mowing and trimming, pest control, and other preventative treatments.

Identify and fix problems: Professional landscapers can identify and diagnose any potential issues with your lawn, such as disease or pests. They'll also provide the necessary treatments to help keep your lawn healthy.

Cost savings: Using a professional service will save money in the long run since they can help prevent costly repairs.
Schedule Landscape Maintenance Today
It's important that you mow your lawn on a regular basis to keep it as healthy as possible. Doing so will not only help preserve the curb appeal of your property, but will also help you avoid costly issues resulting from a lack of attention.
For information about our landscape maintenance services or to schedule regular lawn maintenance in and around Ann Arbor, MI, contact us at Twin Oaks Landscape today.
"We recommend Twin Oaks to any entity looking for a full-service, talented, and responsive provider."
Therese Mahoney
Secretary/Treasurer of Doral Creek Condominium Association, Ann Arbor, Michigan