February 28, 2022
You've always taken care of your own lawn. Many homeowners take pride in maintaining their own landscaping. However, in today's world, most homeowners simply don't have enough time left to make their landscaping look the way they want it to. Spending all weekend working on your lawn with no time left to enjoy it can be frustrating. While you certainly can continue to spend your time working on your own lawn, a professionally maintained lawn and landscape is a great investment in both you and your property.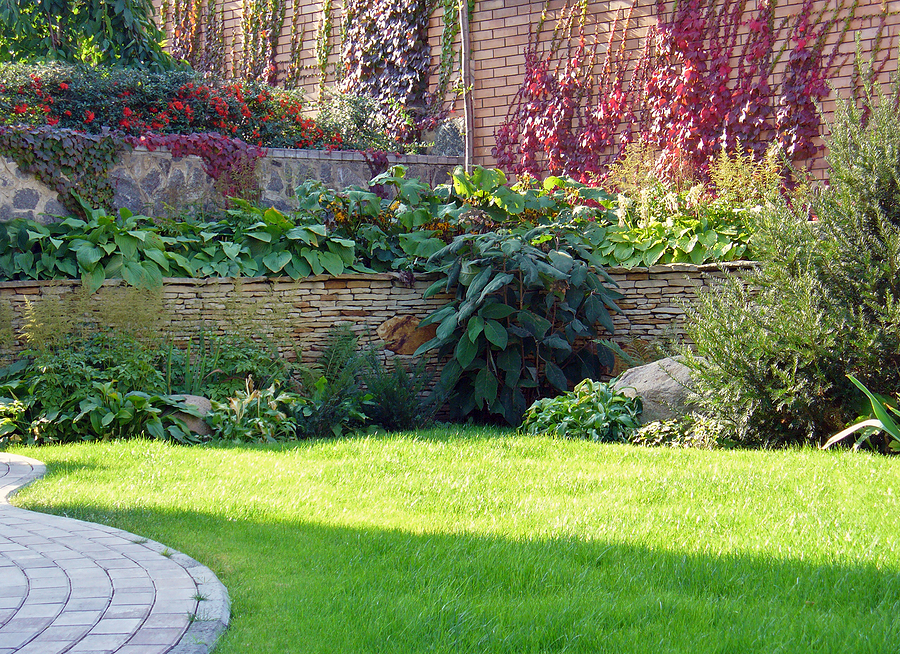 What are the Benefits of Professional Landscape Maintenance Solutions?
There are many benefits to professional landscape maintenance. Rather than spending all of your down time at home trying to keep up with your property, you will be able to hand that job off to the professionals and spend your free time enjoying your property and hobbies instead. Your home should feel like a place you can enjoy, not a place with a never-ending list of chores. In addition to saving time, you'll be working with landscape experts who understand the local climate and soil composition. With the ever-changing seasons and unique soil conditions of the Ann Arbor area, you need a company who understands the area well and can make the right decisions to keep your property looking good. A landscape maintenance solution means that you will have the right people with the right equipment doing what is needed when it needs to be done.
It's not easy to jump on a landscape contractor's busy schedule if you aren't already a client. A benefit of hiring a regularly scheduled landscape contractor to keep your property looking great is that in the event you need something out of the ordinary, you may have a better chance of getting "squeezed in" as a current customer. If you have a landscape project you want done and call around in the middle of July, you might not have much luck finding someone available to come out.
What is Included in Landscape Maintenance Solutions?
Mowing and edging are only one part of a landscape maintenance plan. A full-service landscape maintenance plan can include so much more, like pruning, weeding flower beds, mulching, seasonal flower installation, spring and fall clean up, tree trimming,  irrigation and more. Lawn care services can include aeration, over-seeding, power seeding, top dressing, and fertilizing. If you have an irrigation system, many landscaping professionals are able to handle and service that as well. If you have drainage concerns, a landscape professional can help you address them, and with a company like Twin Oaks Landscape who has drainage specialists on staff, you can have your drainage problems fixed for good. If you don't yet have an irrigation system but have been thinking about having one installed, your landscape contractor can most likely help with that too. With professional landscape maintenance solutions, you are not only addressing the appearance, but the health of your property as well.
When Is the Right Time to Contact a Landscape Maintenance Professional?
If you are considering hiring a professional for your landscape maintenance solutions, the time to do it is now. While that may not be your first thought when the snow is still on the ground, good landscaping companies fill their schedules quickly, and if you wait until spring, you may not find any availability. In addition, by reaching out now, you can get on the schedule for a spring cleanup and assessment of your property early in the season, so by the time summer is in full swing, your outdoor spaces will be looking their best.
When you hire a professional, you are getting the benefits of their experience and expertise, with the added benefit of time to enjoy their hard work. Rather than researching and working on your lawn during all your free time, you can enjoy your property with your family and feel good about the investment you've made in your home. Let's talk about what you'd like your property to look like and what it's going to take to get it there. Contact Twin Oaks Landscape today!
"We recommend Twin Oaks to any entity looking for a full-service, talented, and responsive provider."
Therese Mahoney
Secretary/Treasurer of Doral Creek Condominium Association, Ann Arbor, Michigan