Landscape Services to Improve Your Home's Curb Appeal
Creating an attractive curb appeal for your home is much more than mowing your lawn; it is creating an oasis that reflects your style and taste. It is a look that will make your home and your yard the envy of the neighborhood and all of your visitors. Most people think that curb appeal is only for when you are trying to sell your home as it does increase the overall value of the home but it also offers you a space that everybody who passes by will notice. They will either notice a picture perfect yard or they will find a yard that has been neglected and unattended to. The problem is that getting that perfect yard not only takes time but it takes talent too; a talent that can only be found by someone who is has experience working for a landscape service in Ann Arbor MI.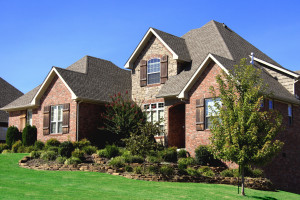 More than Grass
When you think of your yard and curb appeal, you probably think of green grass; nothing more. This is where the professional can come in and help guide you to the perfect yard that will give your home the curb appeal that you are looking for. They will help you decide the colors of flowers, where your garden will be placed, if you will have one; and where the walkways will go and what they will be made of. Trees, shrubs and other accent pieces are also found the right spots that will create the look you have always wanted but never knew how to pull off.
The Right Stuff
When you hire a landscape service in Ann Arbor, you will not need to purchase any high tech, expensive equipment for your landscaping needs. They will provide you with the services and the equipment that is required for your perfectly landscaped yard that sets off the right curb appeal that you want for your home. They provide the weed trimmers, hedge trimmers, lawnmowers and all of the maintenance that goes with them. They purchase and take care of all of the equipment so you don't have to. All you need to do is sit back, relax and watch your yard become transformed.
De-Winterize Your Yard
One of the best and worst parts of living in Ann Arbor MI is the weather. While the snow in the winter looks beautiful when it is a fresh blanket, it does not do any good for your lawn. In fact, once the snow melts, you will most likely see dead, brown grass that is not inviting and surely does not offer your home any kind of curb appeal. Your landscape service will help you to de-winterize your yard, bringing it from dead and brown to crisp and green.
Landscaping takes not only time and hard work but an eye for detail and style. The only way to create the oasis you are looking for that will bring an envious curb appeal is to hire a service that is experienced in making your yard into what you want. They will help you from the last snow of the spring to the first snow of the winter. Your yard work has never been easier.