March 14, 2022
An irrigation system is one of the best things you can do to keep your lawn looking beautiful and your curb appeal worthy of neighborhood envy. With an irrigation system, the guesswork of how and when to water your lawn and landscape is taken out of your hands. Due to new irrigation technology and professional maintenance, your lawn will receive exactly what it needs to thrive.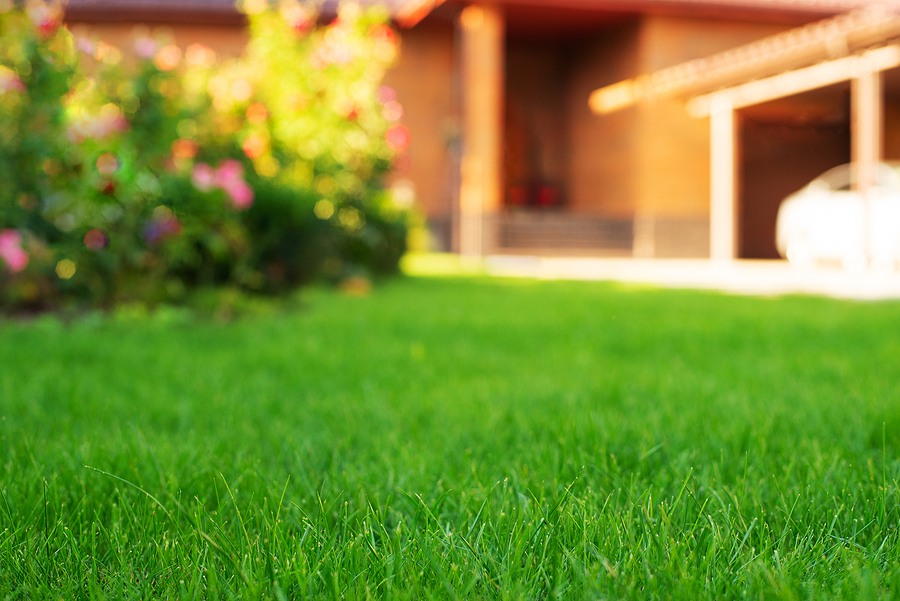 How Long Does It Take to Install an Irrigation System?
A lot of what goes into installing an irrigation system depends on the size and needs of your property. If you have multiple zones and a large property, it can impact how long the system takes to install, but generally most irrigation systems can be ready to go in 2-5 days with an experienced installation crew.
What Goes into Determining the Cost of an Irrigation System?
There are several factors that go into both the initial cost and the yearly maintenance cost of an irrigation system. Your landscape professional will talk to you about what kind of controller you want, what water source you will use, what your current pain points are, and where the vacuum location will be.
The size of your property, soil composition, and other factors will also be factored in. It's important to understand that an irrigation system is an appliance, and will need regular maintenance, care, and replacement parts from time to time. Irrigation heads are plastic and will need repaired or replaced as needed. You will also benefit from having a maintenance contract in place with your irrigation specialist for winterization and spring start-up. A lot can go wrong if you aren't sure how to properly winterize and start up your system. A professional irrigation team will know what to look for and how to handle any issues that may arise throughout the season.
What Will Happen to My Yard During the Installation?
Many homeowners are concerned that their whole yard will be dug up for installation, but generally, just the locations of the lines to the zones will be trenched, as well as areas for the valve box installations. Reseeding the grass where the irrigation lines were installed is included in the installation, and your lawn will usually go back to normal fairly quickly. If you want a map of your irrigation system so you know exactly where all the lines are, it can be provided for an additional fee.
Is it Possible to Add to My System Later?
Depending on the base controller you choose, you can add on to the system later if you decide you need the system to reach more areas. When you begin your initial installation, talk to your landscape professional about any future needs that you anticipate so the base controller and zoning can be planned accordingly.
Are the Zones Independent?
The different zones of your property can be watered independently, but within a zone the heads can't run independently from each other. Most systems are set up to have one zone run at a time. The zones are designed for your lawn only, and should not include watering for your planting beds. A drip system is generally a better choice for all planting beds.
How Long will My Irrigation System Last?
Different parts of the system will need to be replaced at different times, but an entire system will usually not need replacing once it has been installed. During maintenance and winterization, some parts may fail or break due to the nature of its environment. Your irrigation system will be exposed to harsh conditions all year, and as parts need to be fixed or replaced, your irrigation experts will be able to keep things in check on a routine basis so there's nothing for you to do but enjoy your lush outdoor spaces.
Installing an irrigation system is an excellent investment in your home. Talking to a landscape contractor who specializes in irrigation systems is a great first step. They can assess your property and irrigation needs and create a customized system. If you've been thinking about having an irrigation system installed on your property, there's no better time than now to get the conversation started. Contact Twin Oaks Landscape today to learn more about how we can help you create a stunning outdoor oasis you and your family will enjoy for many years.
"We recommend Twin Oaks to any entity looking for a full-service, talented, and responsive provider."
Therese Mahoney
Secretary/Treasurer of Doral Creek Condominium Association, Ann Arbor, Michigan