August 30, 2022
Courtyards, orchards, flower beds, and vegetable and herb gardens have historically been a staple of landowners. Yet, relatively recently, homeowners largely abandoned the practical and aesthetic beauty of these garden landscapes to the perceived simplicity, or "grandness" of basic-green landscaping. However, adding gardens back into your landscape design can create an Oasis which has numerous benefits.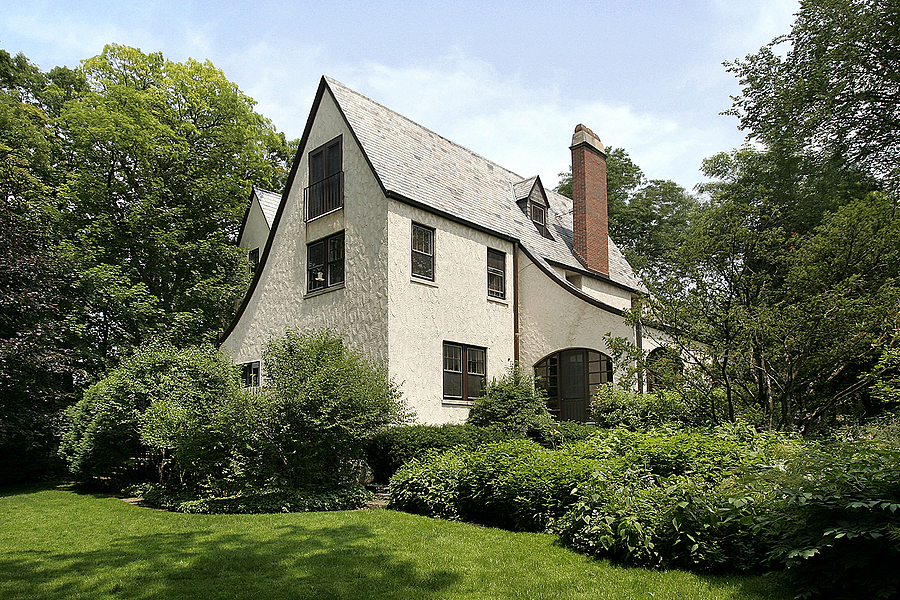 To name just a few:
You will obtain new knowledge and appreciation for your outdoor surroundings. Creating and enjoying your own garden oasis can develop a certain stewardship for your landscaped environments, and maybe even for the plants there. If you wish, you can become more involved with nature overall, but within you a manageable scale. Being more involved in your outdoor surroundings can also give you a good understanding about what landscape maintenance truly involves.
Incorporating Flower Gardens
Landscape design is the art of organizing and enriching outdoor spaces for aesthetic and practical purposes. Landscapes can have different functions within the big-picture design. Flower and cultural gardens focus on the aesthetics (Flower Gardens), or on the practical (Vegetable Gardens).
Or you can choose to have gardens often looked upon as Hobby or Display Gardens which showcase certain plants such as Iris, Roses, Hydrangeas, 'Bulbs', and/or Annuals (or even for more specialty plants like Bonsai, or Orchids, which in Michigan need to be sheltered/protected as indoor/outdoor displays, depending on the season.)
Specialty Gardens
There are several other gardens that are excellent for both landscape design beauty and ecological health. These gardens include:
Rain gardens – for drainage and erosion control.
Pollinator gardens – for creating habitats for butterflies, bees, and other essential pollinators.
Food and herb gardens – orchards, vegetable gardens, and herb gardens.
All of which can be a great help to the health of both your immediate landscape and to the larger natural environment.
The Need for Ecological Diversity in Landscape Design
There is a great need for more ecological diversity in landscaping. Adding more trees, flowering trees, and shrubs can be a good start to supporting pollinators and battling pests. Incorporating perennials, annuals, bulbs, and other flowering plants are not only popular now, these small additions can be essential to reversing the decline in food-chain pollinators.
Traditional Landscape Design Compared to Garden Landscape Design
Both a traditional "all green" home landscape design and a gardenesque landscape design will need regular maintenance. Many homeowners feel that a low maintenance traditional design will not require much upkeep, but these landscape designs become overgrown in 10-15 years. Sometimes, the green landscaping will become so unruly that it will all need to be replaced. Garden centric landscapes can also overgrow, but the maintenance can often be done in smaller stages and is easier to maintain over the long run, if designed properly.
A garden centric landscape with flowers is wonderful for pollinators. If the garden can be maintained with non-toxic means, the pollinators will flock to the garden. These gardens have much higher ecological diversity. A "plain green" landscape is a pollinator desert, offering little refuge and far less food and water to bees, butterflies, and birds.
Green landscapes are usually maintained with efficient machines, but the machines themselves are not environmentally friendly. The fumes, gas and oil usage, and carbon offset is significant. On the other hand, garden centric landscapes can be maintained in a much healthier way. With proper design, a little plant knowledge, and the practices of integrative pest management (IPM), less poison will be released into the environment. Gardening can also be done with hand tools or with machinery having a much smaller carbon footprint.
As flower, vegetable, pollinator, and other gardens are re-incorporated into neighborhood landscapes, the resulting ecological diversity can make landscapes more resilient to climate change, inevitable pest population explosions, and wildlife extinctions. If you've been thinking about transforming your outdoor spaces, contact Twin Oaks Landscape. We have the experience, knowledge, and know-how to create a beautiful landscape Oasis you and your family will enjoy for a long time.
"We recommend Twin Oaks to any entity looking for a full-service, talented, and responsive provider."
Therese Mahoney
Secretary/Treasurer of Doral Creek Condominium Association, Ann Arbor, Michigan