February 22, 2023
When maintaining your curb appeal, landscape maintenance is a must; however, it's important that you don't forget about your hardscapes. Hardscaping refers to any landscape features made from man-made materials, such as retaining walls, paver patios, and fire pits. Like your landscape, your hardscapes require regular care and maintenance to help ensure that they look great and last for years to come.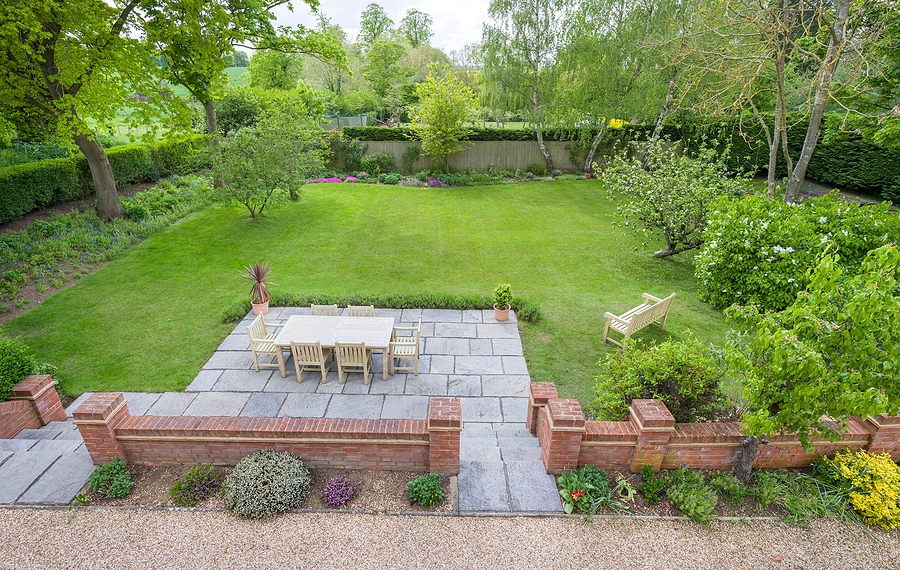 Rebuilding
If your hardscape has become weathered or damaged over time, our team of professionals can help rebuild and repair the structure to its former glory. Countless hardscaping features, such as walls, decks, patios, and steps, can experience damage over time, whether it's the result of simple wear and tear caused by the weather or something more serious, such as a structural issue caused by water erosion.
You may even have some significant damage to something like a retaining wall or a deck that is in need of repair because of an accident, such as a fallen tree. We have the experience and expertise required to rebuild or repair your damaged hardscape features.
Re-Sanding
Re-sanding is a process that will help keep your pavers looking new and well-maintained. Over time, the sand between your pavers can become compacted or eroded due to weather conditions or other factors.
Re-sanding involves adding a fresh layer of sand between the pavers in order to ensure that they stay interlocked and secure. This process can also help reduce weed growth and make your hardscape appear more even. Not to mention, re-sanding can make your hardscape safer by helping to prevent the pavers from shifting or becoming uneven.
Cleaning
Without regular cleaning, your hardscapes can quickly become dirty and unappealing. We offer professional cleaning services to help keep your hardscape looking its best. This includes power washing the surfaces to remove dirt and debris.
By cleaning your hardscapes regularly, you'll not only help preserve your property's curb appeal but also help prevent your hardscape from becoming damaged over time due to general wear and tear caused by exposure to dirt and grime.
Sealing
Sealing your hardscapes is essential for protecting them from the elements. Sealing helps keep moisture out, which can help prevent water damage and staining. It also helps protect against fading caused by UV rays and corrosion due to salt and other chemicals. Our team of experienced professionals can provide sealing services so that you can ensure your hardscapes last for many years.
Gravel and Sand Installation & Leveling
Settlement or displacement of gravel or sand can occur due to weather conditions or other factors, which can cause your hardscapes to become uneven. If this happens, installing new gravel and sand can help level the surfaces, making your hardscapes look new again and increase their longevity.
Not only do we provide gravel and sand installation, but we can also level it to ensure that your hardscapes look even and beautiful.
Schedule Professional Hardscaping Maintenance in Ann Arbor Today
No matter what type of hardscape you have on your property, our team of experienced professionals can provide the care and maintenance required to help keep it looking its best. Contact us at Twin Oaks Landscape today to learn more about our residential or commercial hardscaping maintenance services and how we can help you maintain the beauty of your property's outdoor space.
"We recommend Twin Oaks to any entity looking for a full-service, talented, and responsive provider."
Therese Mahoney
Secretary/Treasurer of Doral Creek Condominium Association, Ann Arbor, Michigan