September 20, 2022
In a competitive housing market, homeowners are looking to increase their property values to make their home stand out. Homeowners who are invested in increasing their property values are also focused on making their home more marketable and beautiful. If your home looks great during the day, it can be just as beautiful at night with landscape lighting design. Outdoor accent lighting can enhance the look of your home, increase your home's value, and make your home more secure, which is very attractive to buyers. There are many benefits to installing outdoor accent lighting.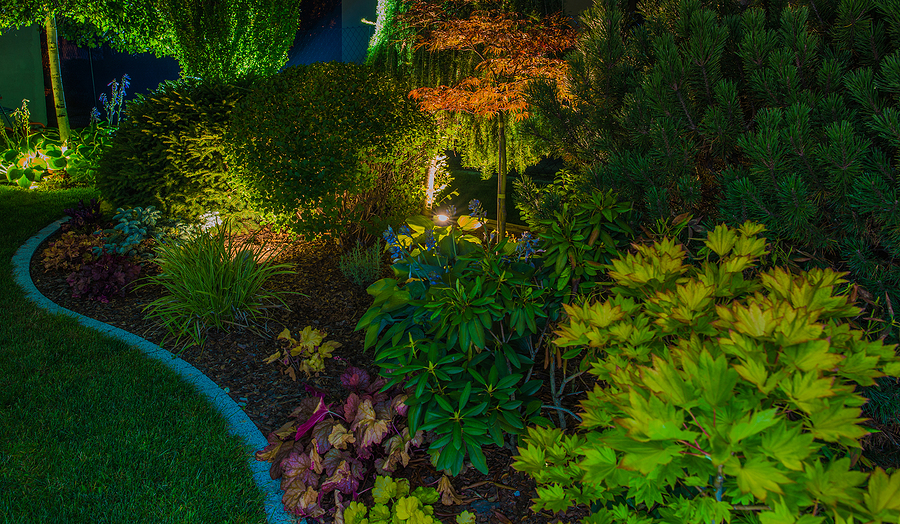 Outdoor Accent Lighting Can Highlight Architectural Features and Enhance Beauty
The current trends in outdoor lighting are focused on aesthetics over the other benefits. Homeowners want to use outdoor accent lighting to highlight the architectural features of their home and the landscape features on the property. Using LED lights can accentuate outdoor focal points, such as swimming pools, koi ponds, fire pits, fountains, and decks. LED lights are long lasting and energy efficient, and they can draw the eye to these features when entertaining after dark. You can showcase your lawn, walkways, and make the space appear bigger.
Well Lit Outdoor Areas are More Secure
While many homeowners are drawn to outdoor accent lighting for the aesthetic appeal, landscape lighting design has security benefits as well. Lighting the exterior of your home is a smart choice to increase security and discourage intruders. Security lighting doesn't need to be harsh or startling to be effective, and outdoor lighting designers can help you find lighting that provides both home security and beauty. In addition to deterring intruders, lighting your pathways, steps, stairs and walkways will make your home safer for both you and your guests if you are outdoors after dark. A safe and secure home will increase the value.
Outdoor Lighting Improves Curb Appeal and Enjoyment
A landscape lighting designer can help you choose outdoor lighting that will improve the curb appeal of your home. If you have invested in a landscape design that includes outdoor living spaces, installing outdoor lighting is essential to ensure that you are getting the full use of those living spaces. A professionally installed system can be set up for the specific needs of your property, which will allow your lighting designer to focus on the areas that will improve the curb appeal.
How to Get Started with Landscape Lighting Design
Knowing where and how to place your outdoor lighting is where the experts really shine. There are several techniques used. Highlighting, silhouetting, and shadowing all place the light at the base of an architectural feature, but will highlight that feature in different ways. Washing, up-lighting, and downlighting all play with angles and how to best showcase the property and the architecture.
Moonlighting and accenting are softer ways to light and create a beautiful aesthetic glow. Path lighting will illuminate walkways, steps, and bends. Pool lighting will be submerged and allow the water to glow from within, and security lighting will be on timers or motion activated. Consulting an expert can help you understand which lighting techniques will work best for your property. A landscaper who understands both landscaping and outdoor lighting will know the right heights, distances, and techniques to best highlight the features of your home.
Security, safety, curb appeal, and increased enjoyment of your property are all benefits of installing outdoor lighting and a professionally created and installed lighting design will increase your property value. Working with a landscaper is the best way to make the most of your outdoor spaces, so contact Twin Oaks Landscape today to learn more!
"We recommend Twin Oaks to any entity looking for a full-service, talented, and responsive provider."
Therese Mahoney
Secretary/Treasurer of Doral Creek Condominium Association, Ann Arbor, Michigan