March 6, 2023
Look out at your yard now and you'll see bare trees, frosted paths, and maybe even some snow and ice. But spring will be here quickly, and you won't want to waste any time getting your yard back into great condition for you and your family to enjoy. Now is the time to plan ahead and start thinking about a landscape maintenance schedule for the coming year.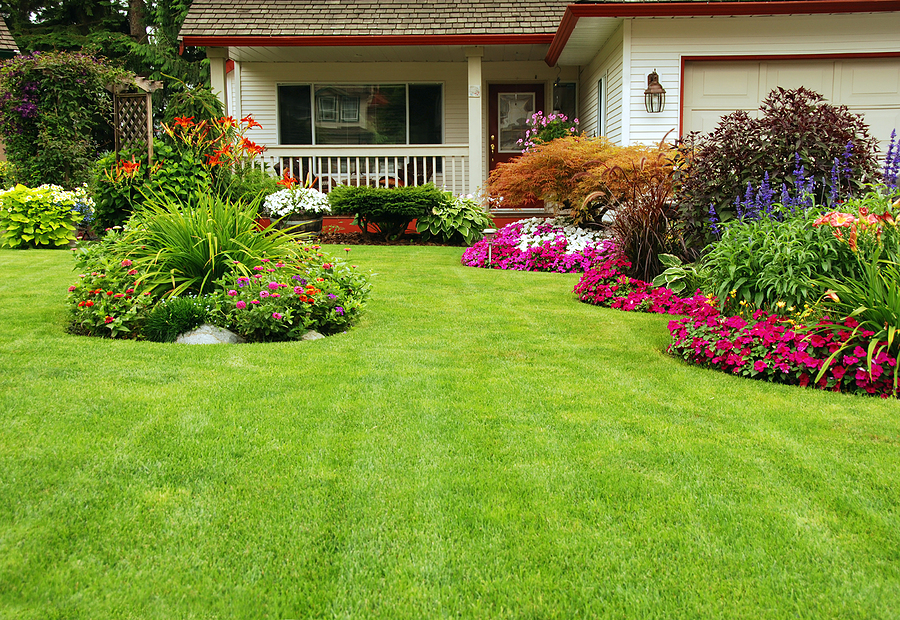 Benefits of Landscape Maintenance Services
Hiring a professional landscape contractor has numerous benefits. While yes, you may be capable of taking care of many of the tasks on your own, that doesn't mean it's the best choice for you, your family, and your property.
Hiring a Landscape Maintenance Service Will Save You Time
The goal of owning a beautiful home with a beautiful yard is to enjoy it, not spend all your free time maintaining it. Properly maintaining a landscape takes time, and even if you have time available in the evenings and weekends, you likely would rather use that time for your family, friends, and hobbies, not yardwork. When you hire a landscape maintenance service, you can enjoy your property without doing the endless work of maintaining it.
The Professionals Have the Right Tools and Skills
While some tasks are relatively low impact, there are other tasks that require heavy labor, special skill, or specific equipment. Rather than struggling through a back-breaking task or trying to figure out the right way to work through a job, you can trust those with the right tools and skills for the job.
When you hire a landscape contractor, your yard is their business card. They have a vested interest in maintaining your property and showing the quality of their work. They understand the soil, the weather patterns, and the needs of all the different plants on your property. They won't prune at the wrong time, harm the roots of your trees, or over fertilize your lawn. Every task on the list will be done correctly.
Now is the Best Time to Hire a Landscape Maintenance Service
The calendar may still say winter, but this is the best time to hire a landscape maintenance service. You need time to find the right company who can meet your needs. Now is a great time for a landscape contractor to assess your property. With all the plants dormant, they can really see each area that will need addressing. After plants and shrubs begin to bloom, it can be harder to assess the full picture. Once you've found the right company, it's important to get your contract done early. Quality landscape contractors fill their schedules quickly, and if you want a slot for your property, you need to consider hiring before spring arrives. Not only will hiring now get you a better chance of getting on the weekly schedule, but many landscape contracts are year-round and all-inclusive, so hiring early in the year will ensure you can get a good assessment of your property and take advantage of every service offered.
A good landscape maintenance contract is so much more than mowing. Landscape maintenance is a long list of chores, including irrigation maintenance, pruning, mulching and bed maintenance, edging and trimming, spring and fall clean-ups, fertilizing, snow removal, and drainage services. When you look for a landscape maintenance service, look for a contractor who will take care of everything you need. Twin Oaks Landscape is an all-inclusive landscape maintenance provider. We're proud to be part of the Ann Arbor community, and we can help make your outdoor spaces look great. Contact us to learn more about our landscape maintenance services.
"We recommend Twin Oaks to any entity looking for a full-service, talented, and responsive provider."
Therese Mahoney
Secretary/Treasurer of Doral Creek Condominium Association, Ann Arbor, Michigan