August 31, 2021
Having a landscape contract for snow removal in winter is a smart decision for your HOA. Plowing, salting, and other forms of snow removal can be a major winter headache. Having a landscape contract with a local, experienced company will ensure that it is one headache your HOA will not have to deal with. There are plenty of benefits to having a landscape contract for the winter.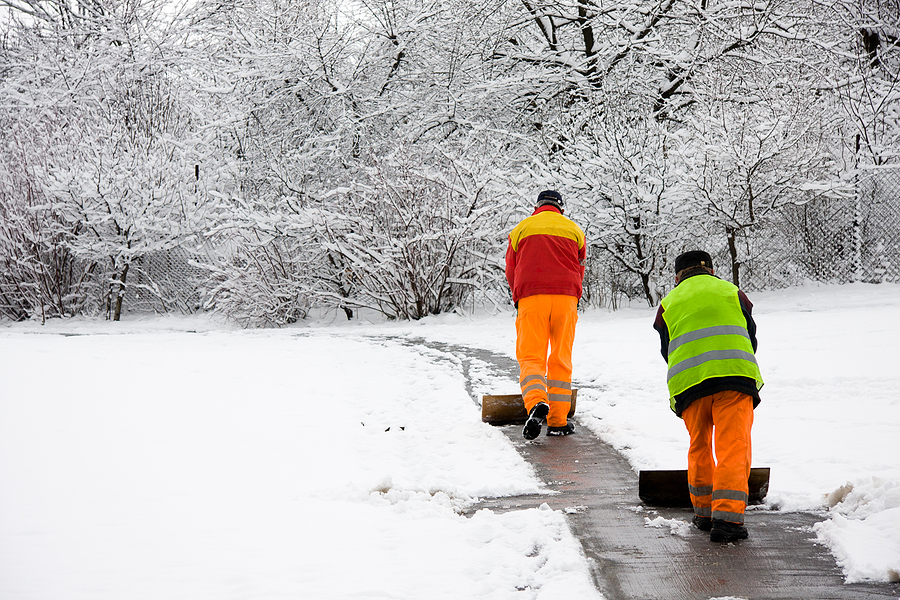 Guaranteed Snow Removal
If you don't have a regular landscape contract in the winter, you may need to scramble for snow removal every time it snows. Even if you call right away, you may end up on a waitlist, or you may end up at the end of the line with homeowners in your community waiting to be able to leave their homes while snow removal companies are taking care of their contracted communities first. Keeping your HOA landscape contract in winter to take care of snow removal solves this problem. Another benefit of this consistency is your residents will know the expectations you will have for them after a storm, such as when and where to park or move their cars.
Keep Your Property Safe
Having a landscape contract all year ensures that your property will be taken care of and kept clear of snow and ice on roads and walkways. Snowstorms are an inconvenience, but they do not have to be a problem. Your community will see that you are being proactive with measures to keep them safe while driving and walking in the winter. If a resident were to slip and fall due to failure to remove snow and ice in a timely manner, your community can be held accountable. Knowing that snow removal is taken care of will keep your community safe from accidents and the HOA safe from snow and ice related legal action.
Help Your Budget
Although landscaping winter contracts for snow removal vary, many have you pay seasonally as a flat rate snow removal service, running from November to March, usually giving you the option to lock in for a few years. Winter is unpredictable, and without a contract in place, a winter with plenty of snow and ice can blow your budget quickly. With a seasonal contract, you know exactly how much to budget for snow removal. One winter may be snow-free, the next bringing plenty of heavy storms, but you won't have to worry about dealing with it as it comes anymore.
Save Time and Money
Locking into a multi-year landscaping contract for your HOA through the winter will save you plenty of time you might spend negotiating and securing snow removal on the spot. During a winter with heavy snowfall, you will be glad you were proactive, because a winter with heavy snowfall can be costly for those paying per session for the removal.
Snow is beautiful to watch fall, a dream for kids hoping for a snow day to play in, but a hassle for your community. If your job is to maintain a property, you need a plan for dealing with winter. Having a landscaping contract through the winter for snow and ice removal is an important part of keeping your community safe and looking great all year. Contact Twin Oaks Landscape for more information about our year-round maintenance contracts for your HOA today!
"We recommend Twin Oaks to any entity looking for a full-service, talented, and responsive provider."
Therese Mahoney
Secretary/Treasurer of Doral Creek Condominium Association, Ann Arbor, Michigan