January 27, 2021
The highest expense of most HOAs is landscape maintenance, and as an HOA board, hiring the right landscape contractor is one of the most important jobs. The appearance of the common areas will drive up property values, attract the right kind of buyers, and make the community one that residents are proud to live in. Before signing a HOA contract with a landscape contractor, it's important to carefully compare the companies you are considering and read the contracts carefully.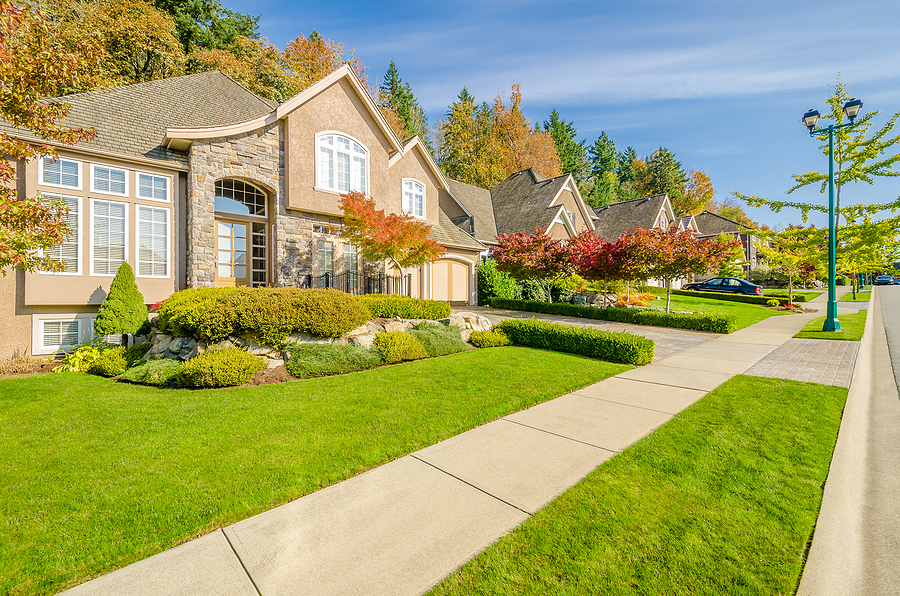 Is the Contract Thorough and Specific?
The small print is important for your HOA landscape maintenance contract. Make sure that the HOA landscape maintenance contract you sign is thorough. It should clearly state in writing everything that the landscape contractor is responsible for, along with specific frequencies (for mowing), dates or deadlines (when spring cleanup or planting will take place), and charges for those services. If it's not in the contract, you can't assume that it will be done. If you want seasonal plantings for common areas, make sure it's clearly stated. If you expect mowing to take place weekly, make sure that is specified. Be careful of language such as "on an 'as needed' basis" or "when appropriate". Define the terms. Ambiguity in a contract can be a problem.
How do They Communicate with You?
Will your HOA have a dedicated individual set as your point of contact? Will you be able to reach the landscaping company if necessary? It's important to know who you are hiring. The employees who are doing the work on the grounds may not be the individuals you need to communicate with, so make sure that your contract gives your HOA a dedicated point of contact.
What Value-Added Services Can You Add to Your Contract?
Maintaining the grounds of an HOA community is more than just making sure the grass is cut in the common areas. There are landscape contractors who can offer your HOA a variety of additional services, such as landscape lighting, irrigation services, snow and ice management, and even shrub and tree trimming. When your HOA community can rely on a single service provider, it will make your process much simpler.
Do You Use Subcontractors?
Subcontractors can be a very good thing. It means that the landscape company you have contracted with will bring in specialists to handle tasks. However, you do need to look at the relationship with the subcontractor. The landscape company should have an established history with the subcontractor, and communication must be solid between the two. Your landscape contractor should be able to provide most services in-house, and what they do hire subcontractors for should be well communicated with you up front.
Can You Provide Referrals?
Always ask for referrals, and more specifically, for referrals from HOA properties of a similar size to yours. Speak with the HOA board about how the landscape company handled various projects, problems, and regular tasks. Ask how the communication was. And make sure to ask how the community benefited from hiring this particular landscape company. Most companies you request referrals from will be happy to provide them.
Do You Conduct Pre-Employment Background Checks and Drug Testing?
The landscaping team on your property is an extension of your HOA community. Even though they are employed by a landscape firm, you need to be comfortable with them on your property. Be sure to find out how the landscape company screens their employees.
When your HOA finds the right landscaping maintenance company, the community as a whole will benefit. The grounds will be maintained well, driving up property values and encouraging the homeowners to put a similar effort into their own property. Finding the right HOA landscape maintenance company can be a challenge, but it is an investment that is well worth the time. Twin Oaks Landscape would love to partner with you. Contact us today for more information about our experienced HOA landscape management team.
"We recommend Twin Oaks to any entity looking for a full-service, talented, and responsive provider."
Therese Mahoney
Secretary/Treasurer of Doral Creek Condominium Association, Ann Arbor, Michigan