May 18, 2021
You spend time and money to keep your property neat and well-maintained, but when you look at the possibilities for outdoor living spaces, you may realize that your property is a bit drab and boring. Green spaces are beautiful, but you know there are ways to upgrade your property and create outdoor living spaces to relax and entertain in throughout the year. With the right landscape design, you can upgrade your outdoor living spaces and create a beautiful property that is both functional and stylish.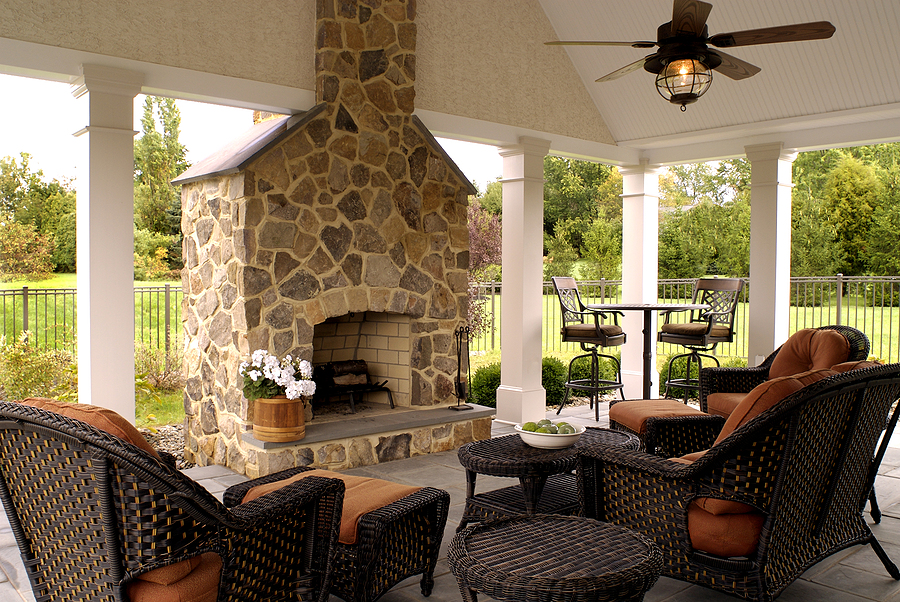 Benefits of Adding Hardscapes
Garden beds are beautiful, but they require plenty of maintenance. Weeding, watering, and fertilizing will take a lot of time and knowledge that you may not have the time for. Hardscapes can look elegant and beautiful while requiring little to no maintenance. Hardscapes can improve both the function and the look of your property. Hardscapes often provide the foundation for everything else in your outdoor space to build upon. While a landscaped garden can quickly get out of control, a flower bed within a hardscape foundation can be beautiful and contained. Hardscapes can create shade when necessary, and create a place to relax and enjoy the sun if that's what you desire.
Define Spaces with Landscape Design
Your landscape design will look even better with defined spaces. Hardscapes and landscaping can work together to transform your property into an outdoor oasis. If you love to entertain outdoors, a landscape design contractor can work with your current patio to create an upscale outdoor entertaining area. They can incorporate additional hardscapes, such as fireplaces or fire pits, built in grill and bar areas, additional seating, and even an outdoor kitchen. If you love the idea of a secluded backyard oasis to relax in, you can define areas with paths, retaining walls, planting beds, water features, pergolas, and other hardscapes. With the right design to define spaces, you can have both quiet areas for reading and relaxing and well stocked patios for entertaining.
A Landscape Design Contractor Can Create a Backyard Oasis
While many homeowners love the idea of landscape design and adding hardscapes, it can be overwhelming to visualize what it can become. Most homeowners know what they love when they see it, but implementing it in their own outdoor space is a challenge. A landscape design contractor is the solution to this problem.
A landscape design contractor has the experience and knowledge to be able to look at your property, listen to your ideas, and turn those ideas into a beautiful design that you will be proud to showcase and eager to spend time enjoying. A quality landscape design contractor will not focus on replicating something you may have seen elsewhere, rather, they will look at your unique property and create the perfect oasis for you and your family. A local landscape design contractor will understand your climate, soil makeup, and neighborhood, and will focus on finding the right mix of hardscapes and landscaping that will flourish in this region. For a big project that involves adding hardscapes, you need the experience and skills of a landscape design contractor like Twin Oaks Landscape.
Summer is nearly here, and it's time to find the perfect plan for your outdoor spaces. With the help of a landscape design contractor, you can turn your neat but boring property into a true backyard oasis you'll want to share with your friends and family. Contact Twin Oaks Landscape to learn more about our landscape design services.
"We recommend Twin Oaks to any entity looking for a full-service, talented, and responsive provider."
Therese Mahoney
Secretary/Treasurer of Doral Creek Condominium Association, Ann Arbor, Michigan