April 11, 2022
Maybe you've always started your sprinkler system on your own in the spring, but now you are realizing that there are benefits to using a professional to take on this cumbersome springtime task. Having your irrigation system on a regular maintenance plan, including spring start-up and end-of-season winterizing, can keep your sprinkler system running smoothly all year.
Using a Professional Saves Time
Spending precious downtime taking on spring chores can be frustrating for busy homeowners. When you spend all of your free time maintaining your home, you lose any time you had left to enjoy it. When you hire an irrigation specialist to handle your irrigation system spring start-up, it is one less thing on your to-do list. Your system will be started up more quickly than you could do yourself, and you will know it will be handled professionally and timely.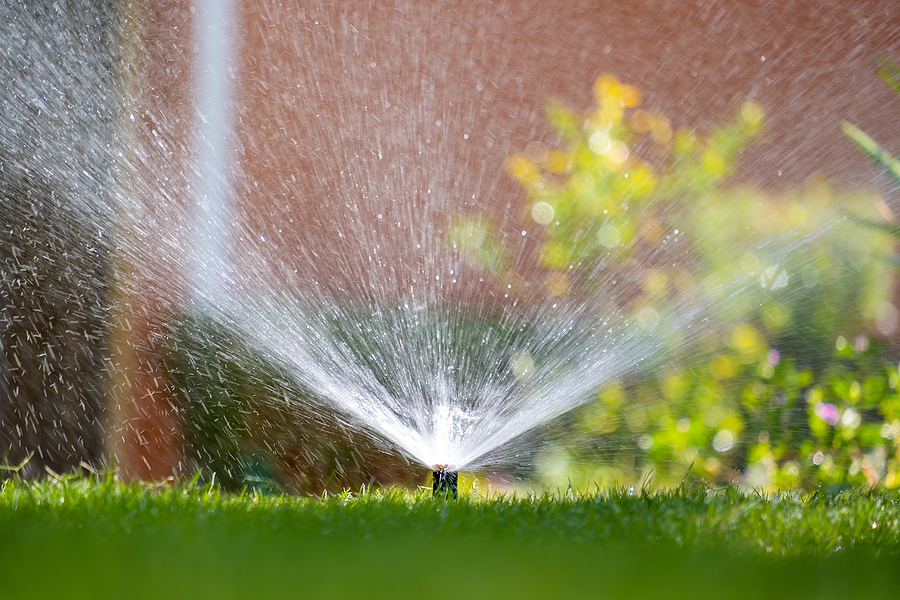 Irrigation System Repair Can be Addressed Immediately
When you have an irrigation system, even if you've winterized it, there is a potential for problems to arise in the spring. Harsh winter weather can take its toll on outdoor systems, especially when water is involved. When you have an experienced, trained professional start your irrigation system in the spring, problems can be detected and addressed immediately. If these issues aren't detected, or are ignored early on, they can mean very expensive, time-consuming, and disruptive repairs later on. Irrigation system professionals will often have the right solution when they find the problem and can address it on the spot, saving you from trying to figure out a solution on your own.
Professionals Have the Right Expertise
Irrigation systems can be user-friendly once they are set up and ready to go during the warmer months, but unless you have a lot of experience, doing a spring start-up yourself can be challenging. Unless you are very experienced with irrigation system start-ups, having a professional come to handle this task is a smart move. The professionals have the right experience and expertise to get it done quickly and correctly. They know what problems to watch for, they can address any necessary maintenance, and make sure you are off to the right start in the spring. If something does go wrong and needs repaired, your landscape contractor will have the right tools and parts to fix the issue quickly and you won't experience any down time like you would if you had to figure things out on your own.
Having a Regular Maintenance Plan for Your Sprinkler Irrigation System is the Best Way to Protect Your Investment
Once you've invested in an irrigation system to keep your lawn watering maintained, it is well worth having a regular maintenance plan for that system to ensure that it is running efficiently and effectively all season long. When there is a problem with your system, you may not notice it immediately, and by the time you are able to find the problem, it can be much bigger and more expensive to fix, while in the meantime, you've wasted both money and water instead of saving it. A professional regular maintenance plan means that problems can be handled efficiently.
The curb appeal and beauty of your landscaping and lawn is important to you, which is likely why you invested in the irrigation system in the first place. Hiring a professional to maintain that system is the best way to protect that investment, and keep your property looking its best. If you have an irrigation system or would like to learn more about having one installed, contact Twin Oaks Landscape to learn more about our property maintenance programs.
"We recommend Twin Oaks to any entity looking for a full-service, talented, and responsive provider."
Therese Mahoney
Secretary/Treasurer of Doral Creek Condominium Association, Ann Arbor, Michigan