January 24, 2022
The cold, dark days of winter may not have you thinking about your outdoor living spaces, but in fact, these days are the perfect time to start thinking and planning for spring. With the increase in demand for landscaping services and the supply chain issues impacting many industries, if you want to update your outdoor spaces, you need to plan ahead and use the winter months to prepare for the return of warmer weather.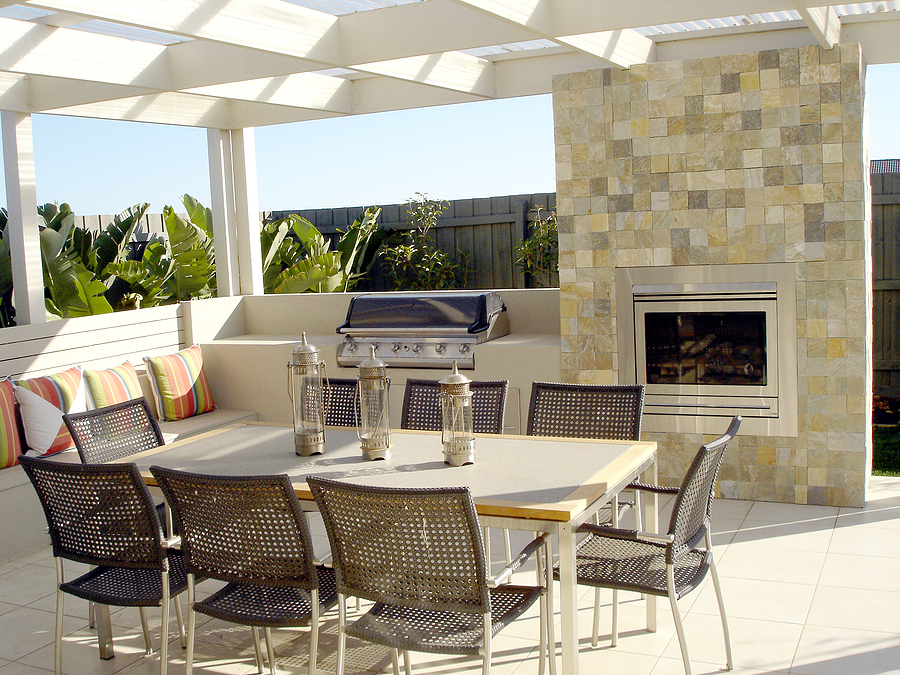 Consider Your Landscape Lighting Design
The benefits of outdoor lighting are vast. Not only will outdoor lighting give your home an elevated aesthetic, but outdoor lighting can also increase the safety and security of your home. It is both practical and beautiful, making it the perfect addition to your outdoor living spaces. Consider spotlights on landscaping features, accent lights around a patio, and illuminated pathways. If you have a water feature, underwater LED lighting can really make the space glow at night. And the practical benefits of these design features mean that your water features, pathways, and patio edges won't be a danger to your family and guests in the dark. Outdoor lighting triggered by movement or on a timer can also help protect your home without sacrificing style.
A Lawn Irrigation System is a Smart Choice
If you haven't given serious consideration to a lawn irrigation system installation yet, now is the time. A lawn irrigation system means easy maintenance and can save you time and money, as well as protect your lawn and garden from over or inadequate watering. Irrigation systems are an eco-friendly solution that shows your dedication to maintaining your outdoor spaces. Having the professionals come out and assess your yard for the best configuration is a smart way to start the spring season off on the right foot with a well-watered, well-kept, yard.
Plan, Design, and then Focus on the Details of Your Outdoor Living Spaces
Most homeowners understand the benefits of having an outdoor living space and will work with a landscape contractor to create that space. Yet having an outdoor living space is only the first step. Once the space is established, it's time to work with your landscape contractor on the details to make your outdoor living spaces truly special. Many homeowners use the winter to plan and prepare their outdoor living wish list, which can include installing an outdoor kitchen, adding fire and water features, creating an open-air living space, covering certain patio areas for increased shade, adding a pool house or garden cottage, and defining additional planting spaces.
Consider how you have used your outdoor spaces, who has gotten the most use of it, and consider how you can enhance the space to make it an extension of your home. Think about the natural light and shade and which areas are most enjoyable at different times of the day. Once the space is established and you know how you can use it, adding the details can become the fun part of the project.
Your outdoor living spaces demonstrate the pride you put in your home and the commitment you have to a property that reflects who you are as a homeowner. A quality outdoor living space can make your home the envy of the neighborhood, as well as provide the perfect oasis to both relax and entertain. With the right design and implementation by the right landscaping company, your winter plans can become the perfect space in the spring and allow you a full season of enjoyment. We can help turn your ideas into reality. Contact Twin Oaks Landscape today.
"We recommend Twin Oaks to any entity looking for a full-service, talented, and responsive provider."
Therese Mahoney
Secretary/Treasurer of Doral Creek Condominium Association, Ann Arbor, Michigan