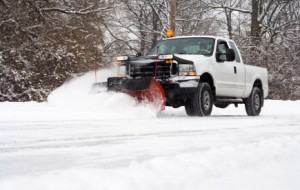 Winter brings a seasonal mix of cold temperatures, snowy precipitation, and icy buildup on roads, walkways, and parking lots. Sometimes the local weather forecast service can provide ample advance warnings. At other times, the snow hits thick and fast, piling up several inches or feet before you know it. To be prepared for expected or surprise snowstorms with significant accumulation, it's a good idea to locate a snow removal company at the beginning of the season to ensure ready assistance when the snow starts falling.
You become a regular customer.
A dedicated snow removal company will be ready to plow when you need it. As a regular client, you will have ready access to the company through phone or online access, and your calls will be expected. In fact, you may receive courtesy calls asking if you have snow removal needs when a snowstorm is expected or has just dropped several inches of snow in your area.
Your snow removal needs are on file.
An Ann Arbor MI snow removal business will know which services you generally need, and they will be prepared to provide them in a timely manner. Otherwise, you'll have to spend time as snow is falling to find a company who handles your type of snow removal needs, and the work may be delayed. Working with different companies each time can lead to uneven results. You never know which ones will be available, respond promptly, or charge a fair rate.
You will know in advance what to expect.
When you hire a dedicated snow remover, a written contract may spell out the services you are requesting as well as the expected pay and conditions for both you and the company. For example, the company may agree to respond to your snow removal request within twelve hours except in emergencies. In turn, you might agree to pay the fee that day or within thirty days. There won't be any last-minute surprises to snarl the agreement or slow the work.
You can trust the company.
Working regularly with the same crew and equipment that the dedicated company sends to assist with snow removal, you will get to know the employees and the process. This will establish a sense of trust that goes both ways. When a big storm or blizzard hits, you want to be able to rely on the people that you ask for help, not wait for hours or days, wondering when they're going to get around to responding. Trust reduces stress and builds security, making your life simpler.
If you live in an area that expects heavy snow this year, find a dedicated snow removal company to keep your home and business safe and snow-free. You don't want anyone falling and getting hurt, and you'll need a parking area or clear walkways to ensure safe passage from the vehicle to the building. Set up a standing agreement with an Ann Arbor MI snow removal business to be ready when the winter snow begins to fly.
Get your yard looking its absolute best with custom landscaping solutions from Twin Oaks. Find us online at http://twinoakslandscape.biz/, visit us in Ann Arbor, MI at 4100 South Maple Road, or call us at (734) 213-6911.