October 31, 2019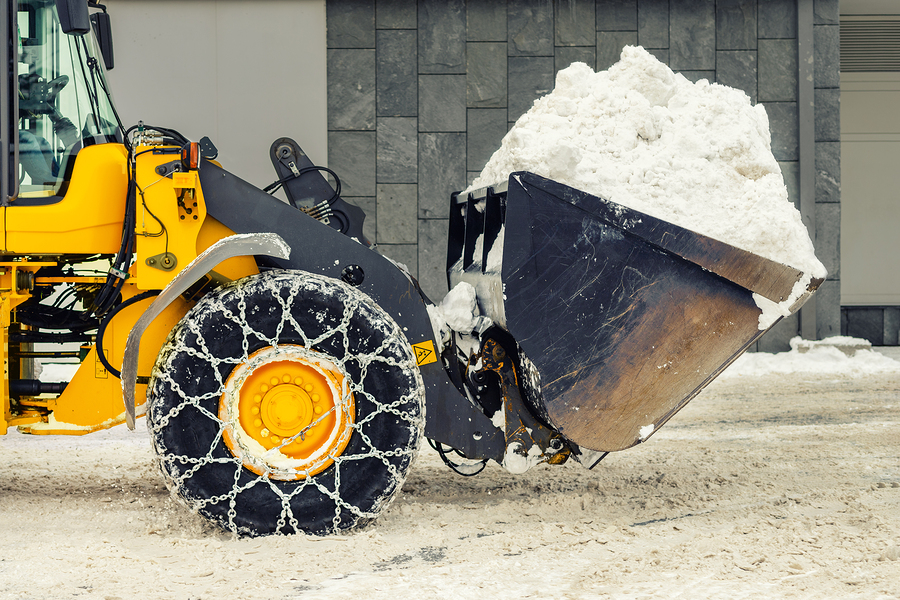 Right after a major snowfall, the first thing you'll want to do as the owner of a commercial property is remove the snow from your sidewalks and parking spaces to make sure the property can be accessed, whether it's by employees, customers, or residents. However, the snow isn't actually being removed — it's being pushed out of the way. This results in large snow piles, which can be a safety risk if you're not careful. With that in mind, the following are seven safety tips to follow if you have snow piles on your commercial property:
1. Don't Let Anyone Play on the Snow Piles
While it might be adorable to watch children playing in the snow on your property, you're liable for any injuries that they experience as a result — and playing in snow piles is not as safe as you think. The bigger the snow piles are, the bigger the risk of injury is should they fall off. Not to mention that snow piles can become quite hard as the top layer melts and then freezes over as temperatures fluctuate from day to night during the winter.
2. Create Paths Through the Snow Piles Where Needed
When you have the snow pushed away from your walkways and from your parking space, you might forget that there are other paths that people use across your property. For example, the path from the back of your building to the dumpsters, which may not actually be a walkway. You'll want to have someone shovel a path through the snow piles that can be blocking these paths.
3. Routinely De-Ice Walkways
Make sure that you put salt down on all of your pathways that cut through the snow. Do so regularly, even if it hasn't snowed in a while. The thing is, snow piles will begin melting down, causing water to pool down onto your walkways. This water can freeze if temperatures drop again (which is more likely at night). You'll need to keep de-icing your walkways as long as you have snow piles surrounding them.
4. Keep the Snow Piles From Getting Too High
If your snow piles are too high, they can end up posing a danger to anyone walking by. This is because the snow pile can collapse onto someone nearby. Snow piles are densely packed, which means that the weight of the snow can seriously injure someone.
5. Make Sure Snow Piles Don't Block in Anything Important
When snow is being pushed away, snow piles form. People often do not think about where the snow piles are forming. Make sure that they don't block the windows of your commercial property — you'll want to make sure that you have a clear view of the property for a variety of safety reasons. Additionally, make sure snow doesn't block in any vehicles out in your parking lot when it's being pushed away.
6. Create a Designated Area Where Snow Should be Moved
To prevent snow from being piled up in areas where it will block your property or other people's property, decide before the snow removal where snow piles won't get in anybody's way.
7. Hire a Reputable Snow Removal Service
An experienced and local snow removal service will know the best way to remove snow from your walkways and parking lot without creating snow piles that block important areas or that pose a safety or security risk. Keeping up on snow removal on your commercial property can be very time consuming. Considering leaving it to the professionals. Contact us at Twin Oaks Landscape today.
"We recommend Twin Oaks to any entity looking for a full-service, talented, and responsive provider."
Therese Mahoney
Secretary/Treasurer of Doral Creek Condominium Association, Ann Arbor, Michigan