September 27, 2018
Temperature dip and leaves begin to change. Mowing a weeding begin to be put on the backburner. For your lawn and landscape, fall tends to be the forgotten season. But fall cleaning is extremely important and needs to focus on more than just cleaning up the leaves.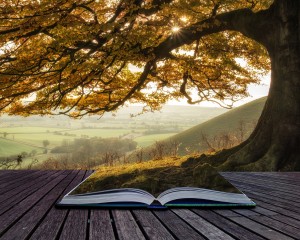 With the right steps, you can prepare your lawn for the coming cold weather months and create a landscape that will maintain good health add beauty to your home next spring.
But where do you begin?
To help we have created the ultimate fall clean up checklist. Whether you're mourning summer's end or unpacking your winter boots in anticipation of cooler days, these fall landscaping tips will help you prioritize what needs to be done before the snow flies.
Mow
Continue to mow your lawn until it stops growing, even if it's cold. If grass blades get too long, they shade the other blades around them. When is snows, the too-long grass will get packed down and promote snow mold. The general rule of thumb is to keep grass around three inches tall so there is enough surface area for the sun to hit. You can set your mower to a low setting right before winter to helps the soil dry out more quickly in the spring. This will lead to a more lush lawn.
Rake
Fall yard clean up obviously included raking and removing the leaves in the yard. This will avoid damage to the grass so you can enjoy a healthier lawn next summer. Doing so also can protect water quality. In winter, freezing and thawing can cause leaves, dead grass plants, and other organic debris to release soluble forms of phosphate (and nitrates). These chemicals can end up in surface water during the spring thaw.
Trim Dead Limbs
Trees and shrubs typically need a heavy pruning before the cold winter. Some may need it to help prevent damage from snow and ice storms and some just for looks or to control size for next spring. Just don't prune certain flowering plants like hydrangeas, lilacs and viburnum, because it could spoil the spring bloom.
Plant New Shrubs, Bulbs and Annuals
Fall is a great time to plant. See what plants need to be divided or re-spaced (especially perennials like Hosta plants and daisies) and what areas of the landscape need to be filled in to make next year look even better.  If you have summer annuals, swap them out for fall-appropriate mums and pansies.
Aerate
Your lawn will bounce back better in the spring if you aerate while it is still green. Aerating in the fall breaks up the dry, compacted soil. This helps water and nutrients to reach the roots better. You can also help you grass green up faster in the spring by watering it by hand in the winter.
Seed and Fertilize
Fall is the ideal time to give your lawn the TLC it needs after the heat and activity of summer and before the harsh winter months. September through November is the best time to fertilize cool-season grasses. You can fertilize warm-season grasses before that.  Seed dead or bare spots and over-seed the full lawn to get dense, plush grass, rich in color.
Pull Weeds
Do it now and you will have fewer weeds next season.
Cut Back Perennials
Cut back the stems of your perennials to within an inch or two of the ground once they begin to die back. Consider adding a few inches of mulch in your flowerbeds. This will protect perennials from the hard freezes. Also, refresh the mulch around trees, but you want it to look less like a volcano and more like a doughnut. This will help prevent animals from digging and damaging the tree.
Protect Your Trees and Shrubs
Most trees and shrubs will do okay without a lot of winter preparation, but sometimes, steps should be taken to help them make it through the coldest months of the year.
Remove fallen leaves surrounding the trees so that fungal issues aren't a problem. Wrap the lower section of young trees a and sensitive trees, shrubs and roses that have not developed. Use a single sheet or blanket, or wrap them in a combination of cloth and plastic to prevent freezing.
Till Your Veggie Garden
Take just as much care of you garden as the rest of your landscape. Clear out all of the plants and till up all of the soil. Fall is also the perfect time to add lime, compost, or manure. This will give it plenty of time over the winter to break down and refresh your soil.
Clean Out the Gutters
Not all fall cleanup is in the yard. Clean gutters of any debris. Make sure downspouts extend away from the house by at least 5 feet to prevent flooding of the foundation and water damage from snowmelt. Check the gutters and downspouts for proper fastening, and re-secure if loose or sagging. The weight of snow and ice can pull gutters off the house.
Water
Give trees and shrubs a final deep watering after the leaves on the trees drop and just before turning the outside water off for the season.
Dry Everything Out
Shut off water lines to the outside and put your hoses away. Water in the hose will expand when it freezes and damage the hose if left outside. Also, don't forget to have all irrigation lines blown out so lines, heads and valves don't crack and water won't freeze in the pipes.
Clean tools and store them
When your chores are done, bring in all of your tools and hoses. Don't just throw them in the shed and forget about them until spring. Now's the time to clean and disinfect garden tools and pots by removing caked on soil, rinsing them with bleach (to prevent the spread of disease) and storing them in a sheltered place. Take note of which garden supplies need to be replenished and purchase them now at a discount.
A little work now will make for a beautiful spring. When you landscape is properly "put to bed" for the winter, it will be healthier and require less maintenance next year. Ignoring fall clean up can leave you exposed. It could cost you in the long run and you may need much more maintenance once the snow melts and exposes winter damage.
These fall cleanup tips can help safeguard your yard. The landscape professionals at Twin Oaks Landscape can also offer additional ideas and suggestions to make the most of your outdoor living space and prepare it for the winter to come. Call us today at 734-213-6911.

"We recommend Twin Oaks to any entity looking for a full-service, talented, and responsive provider."
Therese Mahoney
Secretary/Treasurer of Doral Creek Condominium Association, Ann Arbor, Michigan