November 1, 2022
Prepping your outdoor spaces for winter is an important step to keeping your landscaping healthy and attractive. Bringing in furniture, emptying and protecting water features, and winterizing your irrigation system are all important, but your gardens and lawn need attention too.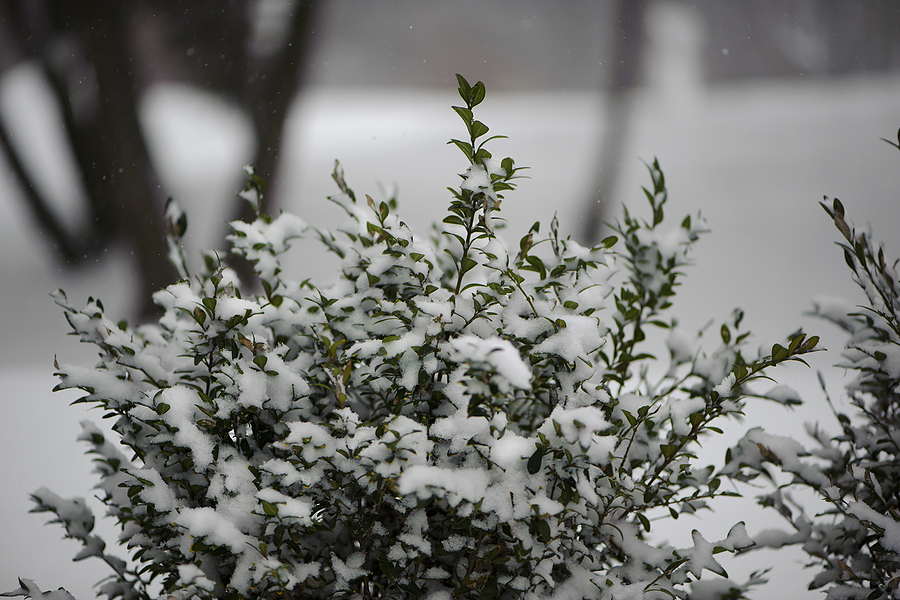 What Does Winterizing a Garden Entail?
Generally speaking, winterizing a garden can be a part of a larger "fall clean up". The basic tasks are:
Once the plants have died back, you will see all the weeds still remaining in the bed, and you can eradicate them to slow their arrival in the spring. If the soil is hard, water the soil a few hours before weeding, which will soften the earth and make pulling much easier.
Mulching protects perennials from the harsh winter weather. There is no need to purchase mulch, as leaves, pine needles, or other organic materials are best for covering perennial beds. Simply rake the leaves to cover the perennials that need some extra protection.
It may seem counter-intuitive to water when you aren't expecting plants to grow. However, to give your plants the best chance to survive the harsh conditions of winter, they need to be well-hydrated. After weeding and mulching, one final watering is the next step in winterizing.
Fall is the best time to add compost or other amendments to your garden beds. With a home soil test kit, test the soil so you know exactly what nutrients the soil needs.
Winterizing Perennials v. Annuals
Annuals and perennials have different needs when it comes to winterizing your garden.
Annuals will be killed off by freezing temperatures. After the first hard frost, begin by cleaning out all the dead annual plants. Pull them by the roots and use them for compost. If you have annual bulbs, dig up the bulbs and store them. Remove all the dead foliage, allow them to dry, and then pack them into cardboard boxes, using peat moss or newspaper to keep them from drying or rotting.
The first step is to cut back early blooming perennials, such as peonies, irises, columbine, and dianthus. Next, direct your focus to aggressive self-seeders, such as black-eyed Susans, butterfly bushes, and liatris. If you allow these plants to seed themselves, they can quickly overgrow and become weeds. Finally, cut back the summer perennials, such as lilies, hostas, and phlox.
Winterize Your Landscaping
The steps to winterize your lawn are simple and will ensure you start the spring growing season on the right foot. The first step is to rake leaves. Allowing leaves to sit can cause dead patches, but the leaves are great to use as a natural mulch for your beds. You can also mulch the leaves into your grass with a lawn mower, which provides nutrients for your grass over the winter. When you do your last mow of the year, make it a short cut. Your landscaper may also recommend aerating and dethatching in the fall to keep your lawn healthy.
When to Winterize Your Garden
The optimal time to winterize is right after the first hard freeze in the fall. A hard freeze is when the temperature drops to below freezing overnight. This freeze will kill off annual plants and vegetables, as well as trigger perennial plants to go dormant. Once this freeze has happened, it's safe to start cutting back, although you can take your time and work on winterizing throughout the fall, until the first snowfall.
Winterizing may seem like a lot of work, but if you do it a little at a time between the first hard frost and the start of the snow, it's easy to manage and well worth the effort! If you're looking for garden winterization assistance this year, contact Twin Oaks Landscape. Our team of experts can take care of all of your garden winterization needs in just one visit.
"We recommend Twin Oaks to any entity looking for a full-service, talented, and responsive provider."
Therese Mahoney
Secretary/Treasurer of Doral Creek Condominium Association, Ann Arbor, Michigan