September 15, 2022
If you're the owner of a commercial property, whether it's an apartment building or a shopping center, you know how important it is to have attractive and well-maintained landscaping. After all, first impressions count, and potential tenants or customers are more likely to do business with a property that looks well maintained.
Having a good commercial landscape service contract can help ensure that all of your landscaping needs are met all year round.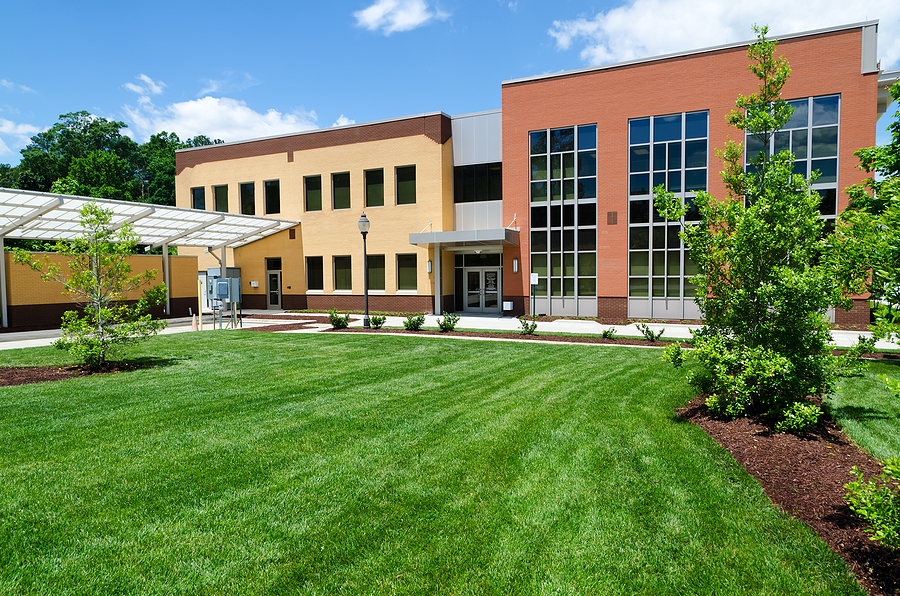 The Benefits of a Commercial Landscape Service Contract
Although you could hire a landscape service as needed, having a service contract in place can be incredibly beneficial. The following are just a few reasons to consider a commercial landscape service contract:
You'll have access to a team of professionals who are experienced in all aspects of commercial landscaping. This means that no matter what your needs are, they'll be able to handle it.
A service contract ensures that your landscaping will be a priority for the company. This means that you won't have to worry about them being too busy to take care of your needs in a timely manner.
You'll be able to customize the services to meet your specific needs and budget. This way, you won't have to pay for services that you don't need or want.
A contract gives you peace of mind knowing that your landscaping needs will be taken care of all year round.
What's Included in a Commercial Landscape Service Contract?
The specifics of a commercial landscape service contract will vary depending on the company you hire and your specific needs. However, there are some common services that are typically included:
General maintenance: General maintenance can be mowing, edging, trimming, and blowing paths clear of debris.
Landscape enhancements: Landscape enhancements can include planting new flowers, shrubs, or trees. It can also involve installing mulch, rocks, or other materials.
Snow and ice removal: If you live in an area that gets snow and ice in the winter, it's important to have a plan in place for removal. This way, you won't have to worry about your customers or tenants slipping and falling on your property. With a contract in place, you'll be in the service schedule and you won't have to worry about finding a plow service last minute to clear your property every time it snows.
Irrigation: Irrigation is important to keep your landscaping healthy and looking its best. A good commercial landscape service contract will include regular checks of your system to ensure that it's always working properly.
Pest control: Pests can cause major damage to your landscaping. A good commercial landscape contract will include regular pest control treatments to keep your property healthy.
Fertilization and weed control: Fertilization ensures that your plants are getting the nutrients they need to thrive. Weed control keeps your landscaping looking neat and tidy.
Tree and shrub care: This can include pruning, watering, and fertilizing.
Spring and fall cleanup: This can help get your landscaping ready for the changing seasons. Cleanup services usually include things like raking leaves and removing debris.
Winterization: Winterization will help prepare your landscaping for the winter months. Services can include things like applying mulch and covering tender plants as well as winterizing your sprinkler system.
As you can see, there are many different services that can be included in a commercial landscape service contract-all of which can be extremely beneficial to your property. If you're considering a commercial landscape service contract, contact Twin Oaks Landscape for information about contract services we offer.
"We recommend Twin Oaks to any entity looking for a full-service, talented, and responsive provider."
Therese Mahoney
Secretary/Treasurer of Doral Creek Condominium Association, Ann Arbor, Michigan